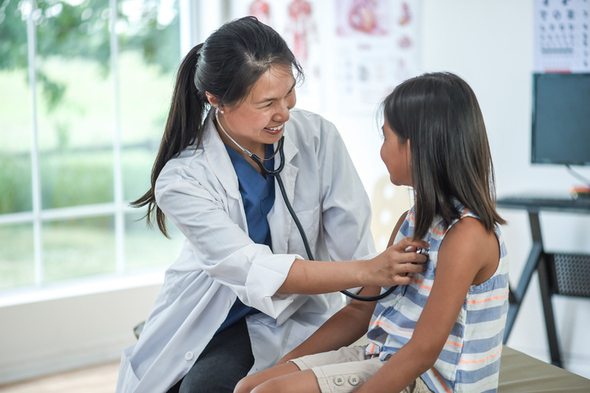 Under the Affordable Care Act (ACA), you can get hit with a penalty for being uninsured for more than three consecutive months. That means that just about everyone – including children – must have health insurance. But not everyone can afford to cover the cost of their healthcare expenses. Families who need help paying for healthcare for their children may qualify for CHIP insurance coverage. Read on to find out what CHIP is and who's eligible for this kind of health insurance program.
Find out now: How much life insurance do I need?
What Is CHIP Insurance?
CHIP is the acronym for the Children's Health Insurance Program. Since 1997, low-income families with children who aren't eligible for Medicaid have been able to apply for insurance coverage through CHIP. While CHIP typically provides affordable insurance for children and teens, it's available for pregnant women in certain states, too.
CHIP benefits vary from state to state. But at the very least, the coverage provided through every state's program is considered minimum essential coverage. That's the kind of insurance coverage you need to have in order to avoid paying a fine. Having minimum essential coverage means that your health insurance plan provides basic benefits.
Anyone with CHIP insurance coverage can visit a doctor and receive prescriptions and immunizations. Children (and pregnant women) enrolled in CHIP also have access to emergency services, lab services, hospital care and dental and vision care.
How Children's Health Insurance Programs Operate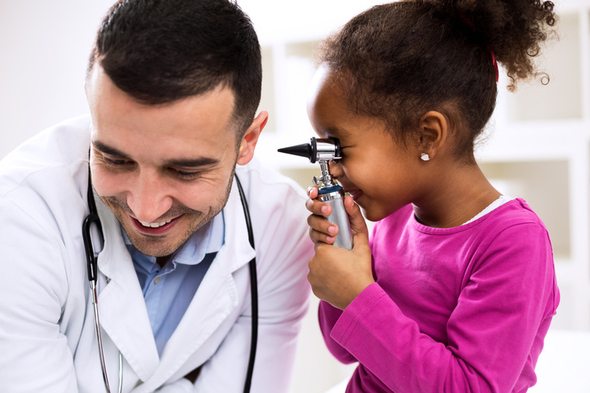 States primarily have control over their own Children's Health Insurance Programs and the way they operate. But because they're funded at the state and national level, they're required to abide by rules and guidelines created by the federal government. Each state receives a certain amount of federal funding each year once it agrees to match a percentage of those funds.
Each state has its own version of CHIP. In two states, CHIP and Medicaid act as two separate programs. But most states have a program that offers a mixture of both kinds of health insurance coverage.
In a handful of cases, CHIP is run in tandem with Medicaid as an extension of the state's program. In these instances, children enrolled in CHIP receive the same benefits as Medicaid recipients. And any premiums and healthcare costs that they must pay out of pocket are either low or non existent.
In some states, parents have to pay a monthly premium when their children have CHIP insurance. But premium costs are never more than 5% of a family's annual household income. Generally, children with CHIP insurance coverage can go to the dentist or see a doctor for a routine checkup for free.
Related Article: What Is an HMO?
Qualifying for CHIP Insurance Coverage
According to the Medicaid and CHIP Payment and Access Commission, 8.4 million people had health insurance coverage under CHIP in fiscal year 2015. To find out whether your children are eligible for CHIP insurance coverage, you'll need to check with your state's individual program. If you're pregnant, it's best to find out whether you'll be covered under your state's program before applying for CHIP.
In general, in order to qualify for CHIP, your child must fall under the age of 19 and be a U.S. citizen, a permanent resident or a legal alien. The child must also be considered a dependent. So any legal guardian or relative who spends more than half the year with a child without insurance may be able to apply for CHIP insurance.
In order for a child to be eligible for CHIP coverage, a family's pre-tax annual household income must also fall under a certain threshold, depending on the size of that household. If your children are eligible for CHIP, your income level determines whether you're required to pay a premium and cover other costs such as a deductible or a copayment.
How to Apply for CHIP Insurance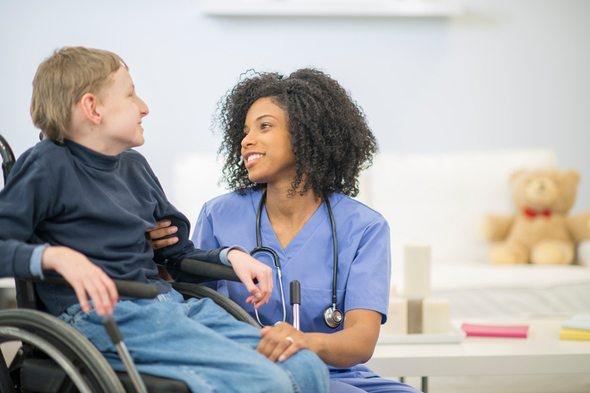 With most health insurance plans, you're supposed to apply for coverage during the open enrollment period, which usually begins in the fall and ends at the end of January (unless your plan starts on Jan. 1). That's expected to change in 2019, when the open enrollment period will be shorter and end mid-December.
But anyone who wants CHIP coverage (or Medicaid) for a qualifying child or pregnant woman can apply for health insurance at any point during the year. You can begin your application over the phone (by calling 1-800-318-2596) and have it mailed to your home. Or you can complete an application online through the Health Insurance Marketplace.
Related Article: 10 Health Insurance Terms You Should Know
Final Word
With the potential changes that President-elect Donald Trump's administration and Congress may bring, there's no telling what's in store for the Children's Health Insurance Program. Federal funding for CHIP is set to expire on Sept. 30, 2017. In the meantime, if you want your child to take advantage of the program, it may be a good idea to apply for coverage as soon as possible.
Update: Have more financial questions? SmartAsset can help. So many people reached out to us looking for tax and long-term financial planning help, we started our own matching service to help you find a financial advisor. The SmartAdvisor matching tool can help you find a person to work with to meet your needs. First you'll answer a series of questions about your situation and goals. Then the program will narrow down your options from thousands of advisors to up to three fiduciaries who suit your needs. You can then read their profiles to learn more about them, interview them on the phone or in person and choose who to work with in the future. This allows you to find a good fit while the program does much of the hard work for you.
Photo credit: ©iStock.com/Christopher Futcher, ©iStock.com/didesign021, ©iStock.com/FatCamera