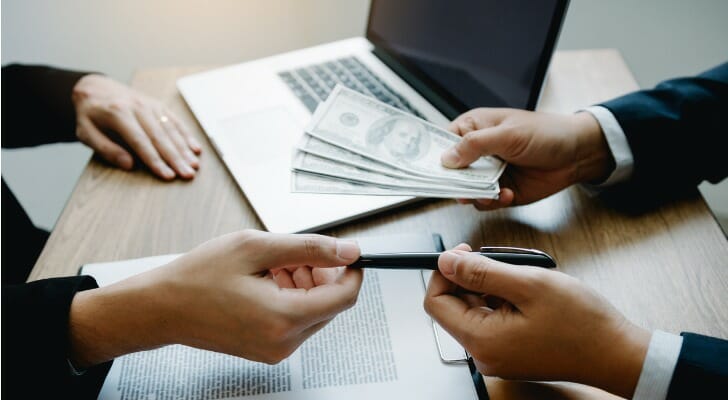 If you've ever forgotten to cash a check or left old retirement accounts behind with a job, that money might have wound up in the care of the state government. After a certain period of time, usually five years, states become the owner of accounts and property that has gone unclaimed or abandoned. This is known as escheatment – the process by which abandoned assets get turned over to the state. For proper estate planning, consider working with a financial advisor.
How Escheatment Happens
There are all sorts of reasons you might have lost track of money. Think of a time you switched jobs but didn't roll over your work-sponsored 401(k) account. Or perhaps you took the money in your checking account to a new bank but forgot about that basic savings account with $100 in it. Maybe you even received a life insurance payout but didn't realize it.
The financial institution holding your money is required to try and find the account holder. But if you've moved or updated your contact information since the account was opened, it may have a hard time doing so. If the firm wasn't successful in finding you and the account remained inactive for five years, the escheatment process begins, and the institution will turn over that money to the state government.
The good news is that the money doesn't just go into the government's coffers for them to do as they please. Part of the escheatment process allows account owners to claim their inactive accounts – or, at least, the cash value of it. States only hold onto securities and other assets for a certain amount of time and then liquidate them to keep money from the sale.
Every state is different in how long escheatment is in effect. Along with that, different accounts have different rules for how long firms can wait to turn over assets and property to a state. Generally, though, between one and five years must pass before escheatment begins.
How to Find Old Accounts and Property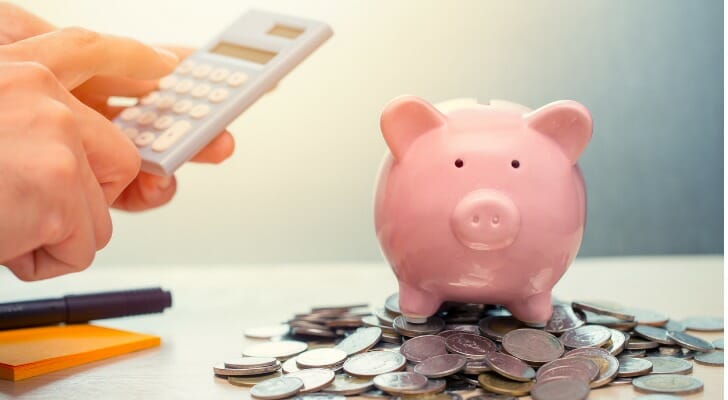 If you're looking to see if you have any unclaimed property, you can browse the National Association of Unclaimed Property Administrators (NAUPA) website at unclaimed.org. This site has a database of every state's unclaimed property programs. You can select your state to check out how to find your old assets. NAUPA maintains the search to find each state's program, but every state manages its own programs.
Every state has its own escheatment rules, including a time limit on making escheatment claims. For the most part, you should be able to verify the account was yours. It's also allowed to claim the property as an heir. Billions are returned in unclaimed property by state government agencies every year.
How to Avoid Escheatment
Financial institutions are required to escheat if they've failed to contact the rightful owner. But you can prevent escheatment from occurring if you take a few steps.
Keep tabs on your accounts: Regularly check up on all your accounts, including checking, savings, investments and insurance accounts. If you've got a retirement account through work, make sure to move it over to your new work investment account or an independent one, like

an IRA

.

Update your information:

The best way financial institutions can contact you is to make sure your information is up-to-date. If you've moved or gotten a new phone number or email address, make sure your accounts reflect the most accurate information.

Cash in on dividends: If any of your accounts pay dividends, don't let them disappear. Failure to cash your dividend checks and if your financial firm can't reach you means your account could be deemed abandoned.
The Bottom Line
While it's nice to find unclaimed money after a certain period of time, you might find it easier to deal with money before it gets turned over to the state. Instead of waiting to find money in escheatment, do your best to stay current on your accounts and properties as often as necessary. This is why proper estate planning is so important, especially if you plan on passing wealth to the next generation.
Tips for Maximizing Your Money
A financial advisor can take a holistic view of your money and help you put together a financial plan. Finding the right financial advisor that fits your needs doesn't have to be hard. SmartAsset's free tool matches you with up to three financial advisors who serve your area, and you can interview your advisor matches at no cost to decide which one is right for you. If you're ready to find an advisor who can help you achieve your financial goals, get started now.
Organizing your various accounts – including any escheated funds – is a great first step to putting together a financial plan. Once you know how much you have in savings, you can use a retirement calculator to see if it's enough to meet your retirement goals.
Photo credit: ©iStock.com/wutwhanfoto, ©iStock.com/designer491, ©iStock.com/coffeekai