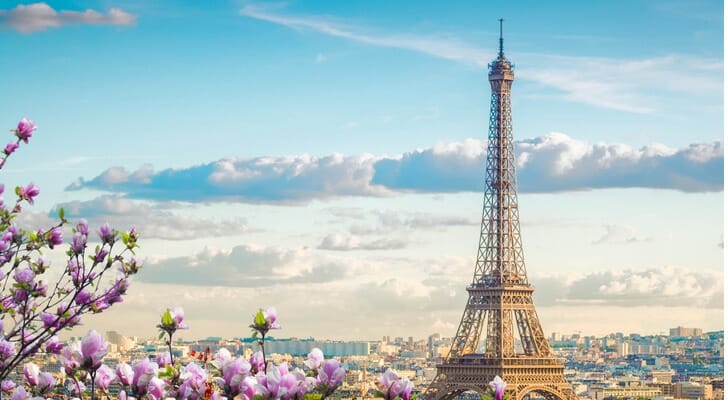 Do you dream of spending your retirement drinking Bordeaux and champagne in Paris? Perhaps you want to spend it in a beautiful seaside villa in Biarritz or the ski the Alpine slopes of Chamonix at the base of Mont Blanc? If France sounds like your idea of retirement, you'll want to understand certain things about the country. These include how to get a visa, healthcare costs, taxes and more. If you have specific questions about retiring in France, a financial advisor can help.
Getting a French Visa
Although the COVID-19 pandemic, temporarily suspended the issuance of visas by France, the process has been back in order for some time. Generally speaking, it should be relatively simple for Americans to get long-term residency in France.
If you plan to stay in France for more than a year, you will need to get a "carte de séjour à solliciter." This is a residence permit and you must get it while still in the U.S. three months before you arrive in France. It's not possible to apply for a French residency card as a tourist while in France. You will need to provide plenty of documentation including:
A passport
Application forms
Extra passport photos
Ability to show financial self-sufficiency
Demonstration of international medical insurance
Proof of where you'll live in France
You can apply for the visa at a French consulate or by mail, but you will need to report to a consulate or embassy in person for an interview as well. You can expect the visa process to take at least one to two months. Additionally, you should contact your closest French consulate before sending in your application materials to ensure that you have everything you need. This will help to ensure that the application process does not take longer than necessary.
Once you are in France, you will have to reapply for your carte de séjour annually. After three years of living in France under this residency permit, you can apply for a 10-year residency card. This residency card will allow you to work if you want to and will renew automatically.
Housing Costs in France
In general, the cost of living in France and the United States is similar, but rent costs significantly less in France than in the United States. According to March 2022 data from Numbeo, the average rents in France are 41.16% lower than in the U.S. For a one-bedroom apartment in central Paris, for example, rent is about $1,420 on average. In the center of New York, by comparison, a one-bedroom apartment costs about $3,330 on average. Outside of the city center, the same apartment in Paris would cost about $1,010 and outside the center of New York City the same apartment would cost about $2,250.
Because rent is significantly less in France than in the United States, you can live a similar lifestyle for less. If you keep the same budget as you have before moving to France, you'll likely have plenty of funds left over each month to either spend or save. Food, utilities, entertainment and other consumer goods are priced similarly to what you'd find in the United States.
Healthcare in France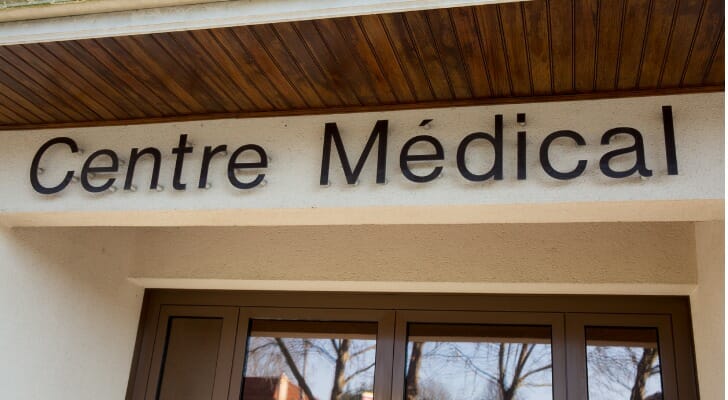 The healthcare system in France is one of the top 10 in the world, according to a study by CEOWORLD magazine. As a resident, you will have the same healthcare benefits as French citizens. You will be asked to show proof of foreign health insurance to obtain your visa, but you can receive national healthcare benefits when you are a French resident.
A typical visit to the doctor costs about $10 to $30. As a resident, you will receive 70% of your healthcare costs back, though the country also reimburses up to 100% of costs for low-income individuals. Prescription medicine is less than half the price you pay in the U.S. for most drugs. If you develop a need for long-term healthcare such as diabetes or cancer treatment, the medication will be free. You will be expected to pay any fees or charges at the time of your visit.
Hospitals and private clinics offer some of the best quality of care in the world. Specialists have fixed fees dictated by the government, so you do not have to worry about overpaying in the French healthcare system.
Taxes in France
In your first few years in France, you will not be able to work. If you choose to work when you receive your 10-year residency card, your tax rates will be the same as locals.
Planning to use the French healthcare system requires you to be paying into the national social security fund. If you are not taking an income in France, you must fill out a Form E121/S1 from the Department of Work and Pensions.
Foreign residents of France are also taxed on their retirement income. Whether this is from a pension or otherwise, you will be required to show proof of your financial independence and pay taxes accordingly.
Safety in France
Overall, France is a safe country, especially outside large cities. In a few urban areas, though, the French have a recent history of terrorist attacks, and there is crime in some of the poorer banlieues (suburbs) around Paris. They have made several changes to their public security measures and have implemented anti-terrorism powers. On the whole, violent crime, vehicle crime and otherwise occur at similar rates to the United States.
Be sure to check the website of the U.S. State Department for any travel alerts.
Bottom Line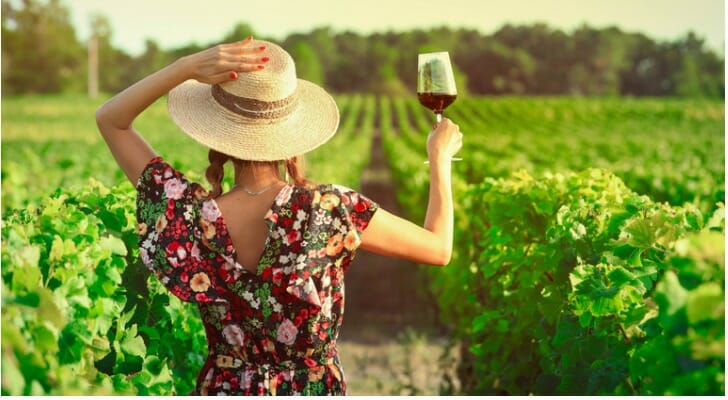 From beautiful beaches to vineyards to some of the best ski slopes in the world, France has something for everyone. It can be a challenge to become a citizen or permanent resident of countries in Europe. However, what France offers makes the effort worthwhile. France has rich culture, some of the best healthcare in the world and relatively low crime rates. With all of these reasons, it's no wonder many American retirees want to settle in France.
Tips for Achieving Retirement Goals
Consider talking to a financial advisor about making a plan for retiring overseas. Finding a qualified financial advisor doesn't have to be hard. SmartAsset's free tool matches you with up to three financial advisors who serve your area, and you can interview your advisor matches at no cost to decide which one is right for you. If you're ready to find an advisor who can help you achieve your financial goals, get started now.
It's tough to plan for your retirement if you aren't sure what kind of costs you'll have when you retire. To get an idea of what to expect, stop by SmartAsset's retirement calculator. To use this, you'll need a few details about where you want to retire, when you want to retire and how much you have in savings.
Photo credit: ©iStock.com/neirfy, ©iStock.com/OceanProd, ©iStock.com/EoNaYa