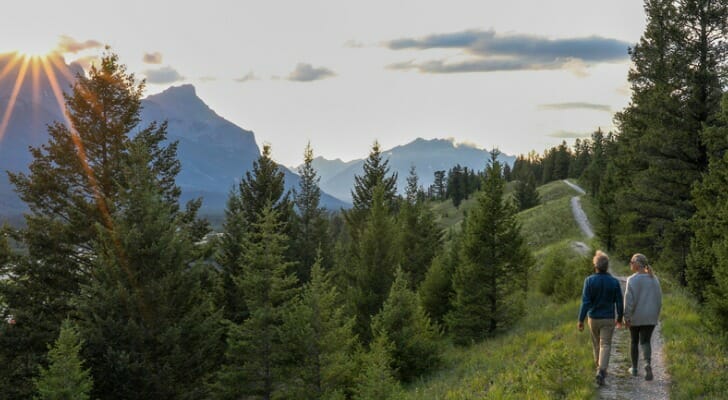 If you are near retirement and recently unemployed, you have a lot of company. Roughly 600,000 Americans between the ages of 55 and 64 left the workforce in April, according to the New School's Schwartz Center for Economic Policy Analysis (SCEPA). Some were voluntary departures, but presumably most were layoffs. What's more, SCEPA estimates that in the coming months, if the unemployment rate reaches 25%, the number of older workers who lose their jobs due to the coronavirus recession will grow to 10.5 million.
If you're near retirement, it's logical to wonder if you should retire early (whether you've lost your job or are worried that you will). You can collect Social Security as young as age 62, though you will receive 25 or 30 percent less than if you wait till your full retirement age of 66 or 67. Many people in tough job markets, especially low-wage earners, will have no choice. But if you can find work or otherwise have some flexibility, here's why retiring early should be your option of last resort.
The Financial Hit to Retirement Income
Retiring early hurts middle- and high-income earners the most. This is because low-income earners mostly rely on Social Security benefits when they retire, and the benefits formula is progressive and designed to give them a higher percentage of their lifetime earnings.
On the other hand, middle earners (household incomes between $48,000 and $137,700) and high earners (household incomes above $137,000) rely only partly on Social Security in retirement. They also have their savings. And retiring early will hit their retirement savings, often in 401(k) plans and IRAs, in two ways: they won't be making contributions to their savings for the years between now and their originally planned retirement, and they'll be withdrawing money so it'll no longer be able to grow.
The Eye-Opening Numbers
In the abstract, this double whammy seems bad. But when you have the actual numbers, they are devastating. Of middle earners who have savings (41% don't), their average savings amount is $101,000. SCEPA estimates that these savings will shrink to $5,000 for more than half of middle earners who lose their jobs and retire at age 65. The numbers for high earners are a little better but still bad: Of those who have savings (27% don't), the average amount of retirement savings is projected to be $252,000 by age 65. SCEPA estimates that, due to the coronavirus recession, this amount will drop $79,000 to $173,000 by the time the high earners are 65.
Across the board, the recession is expected to hurt people's retirement preparedness. According to SCEPA, a middle class household that earns $100,000 annually would normally have $62,000 in retirement income. Post-recession, it will have $52,000. Similarly, a higher-income household with an annual income of $200,000 can count on $86,000, rather than $106,000, in retirement income.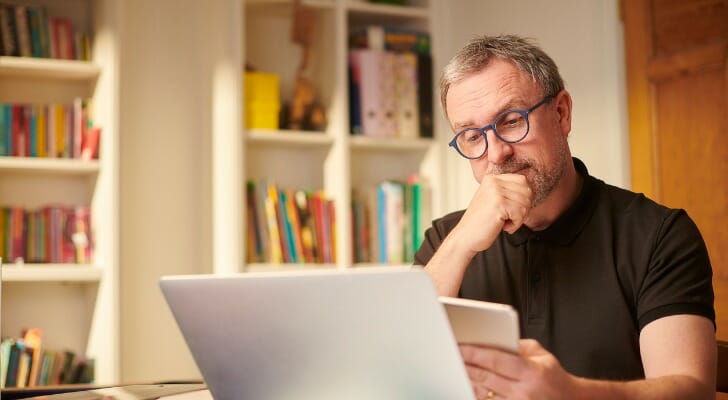 Bracing and Preparing for the Recession
As mentioned earlier, 10.5 million older workers will be laid off if the unemployment level reaches 25%. This may sound like a big if, but many economists, including Federal Reserve Chairman Jerome Powell, think it is likely to happen. (Currently, the unemployment rate is 14.7%, according to the Department of Labor.) The bulk of pre-retirees who are laid off will be low-wage earners, such as restaurant and retail workers. But middle and high earners will be affected, too. According to SCEPA, it could be as bad as 4 million middle earners and 400,000 high earners who lose their jobs.
If you've already lost your job, you may need to file for Social Security (once your pandemic unemployment benefits end) or tap your retirement savings. But you should look into all your options before taking either step. One possibility to explore if you are near full retirement age (FRA) is filing for Social Security and then suspending benefits when you reach FRA and have a new job. (You can voluntarily suspend only after you reach FRA.) This will earn you credits for every month you suspend payments, so that your check will be for more when you resume payments.
If you're worried that you may lose your job before your planned retirement, though, a smart move now is to review your retirement account. As with many people, the decade-long bull market probably kept you weighted toward equities. But during the recession, you may want to switch to a defensive stance, at least with future contributions. If you're not sure what's best for your portfolio, it's probably a good time to get a professional's help.

Bottom Line
Whether to retire early is a hard decision. During a recession, when the job market is tight, you may have no choice. But generally for the middle class and high earners, sticking to your retirement schedule can make the difference between being able to maintain your lifestyle – or not.
Tips for Navigating the Recession
Don't go it alone during this uncertain time. Use SmartAsset's free, no-obligation matching tool to find the right financial advisor for you. After you answer a handful of questions, we'll connect you with up to three advisors who fit your needs.
Calculate your monthly cash burn. Most of us know we should have budgets, but few of us actually do. But now is the time to account for your spending. It's the only way to know where you can cut costs should you lose your job or have your pay decreased.
Photo credits: ©iStock.com/AscentXmedia; ©iStock.com/sturti; ©iStock.com/BrianAJackson