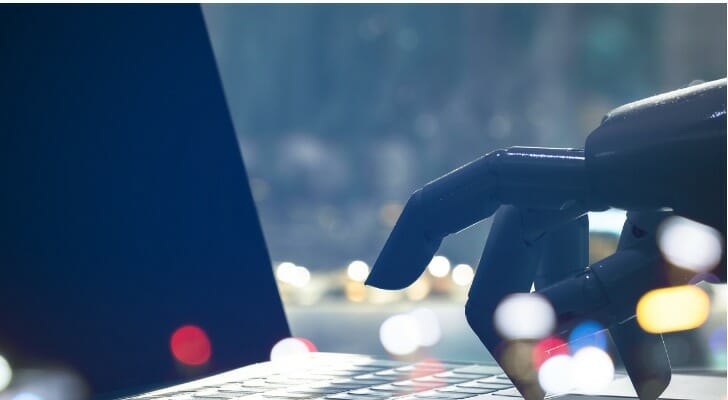 Betterment and Personal Capital stand as two of the biggest robo-advisors available today. Betterment oversees more than $13.5 billion in assets under management (AUM), and Personal Capital juggles $8.5 billion in AUM. Both combine technology and human acumen to manage clients' finances. The two firms offer services like automated investment portfolios, tax-minimization strategies and financial planning tools. But the breadth of these services as well as fees vary. This article will tell you all you need to know about these two robo-advisors. It'll also help you determine a winner in the Personal Capital vs. Betterment match-up.
Who Should Use Betterment?
If you're just venturing into the world of investing or you're looking for a low-fee digital advisor, Betterment may work for you. This robo-advisor requires no minimum initial investment for its basic digital plan. But you'd still get access to some useful features.
The digital option offers an automated, diversified portfolio built to meet your individual needs. It also features automatic rebalancing and tax-loss harvesting services. But if you're willing to shell out more, Betterment provides unlimited access to a certified financial planner (CFP). This premium package requires a minimum investment of $100,000.
However, a CFP designation stands among the most respected in the financial advisory space. These professionals generally don't sell securities or make any commissions from recommending one investment over another. They charge fees based on a percentage of your assets under management. In other words, they make money only when you make money.
Who Should Use Personal Capital?
Personal Capital may better suit high-net-worth investors. To access anything beyond its free digital-planning tools, you'd need a minimum investment of $200,000. But with this package, you get a suite of benefits.
Personal Capital utilizes tax-harvesting strategies and low-cost exchange-traded funds (ETFs) to build you a customized portfolio. You also get access to smart beta. This investment strategy aims to combine active and passive investing strategies for stronger, risk-adjusted returns. And unlike most robo-advisors, this package also gives you access to a team of financial advisors.
Larger account balances, however, score even more services. With a minimum investment of $1 million, you'd get access to its private client package. With this, you can reach out to CFPs and an investment committee. These professionals can help you manage several types of accounts and assets. Among them are 529 plans, trust funds and legacy portfolios.
As you can see, Personal Capital can really come in handy if you have several accounts for different goals such as retirement and estate planning. Its automated features can make it even easier for you to sit back and let Personal Capital take the wheel, when it comes to your complex financial life.
Personal Capital vs. Betterment: Products Offered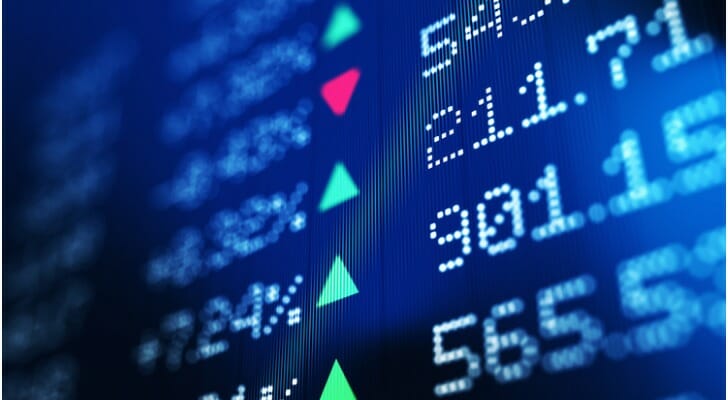 Betterment offers two different packages. You can access its digital features with a minimum investment of your choice. Moving forward, Betterment will develop a personalized investment portfolio based on your financial situation, risk tolerance and investment goals.
Both firms aim to do this by taking advantage of passive investing and ETFs. Management expenses for these securities tend to be lower than those tied to mutual funds. And with passive investing, these robo-advisors aren't trying to take on additional risk by trying to beat the market as is the case with active investing.
Betterment's basic service, however, comes with tax-loss harvesting at no additional charge. This means Betterment's algorithms monitor your account and track any losses, which it can use to offset taxes on your gains from other securities.
If you invest at least $100,000, Betterment's premium package gives you unlimited access to a CFP. This professional can help you with several aspects of your financial life from cash-flow management to retirement planning.
On the other hand, Personal Capital won't give you priority access to a CFP until you have at least $1 million invested. This makes you a private client. And you'd receive a range of bonuses such as advice on estate and legacy portfolio construction.
With that said, Personal Capital may better suit those with more complex financial situations. Such clients may need help with managing college savings plans, multiple retirement plans and overseeing estates to minimize tax hits.
But that's not to say Personal Capital's free package doesn't deliver. Personal Capital can start you off with with its free app. It includes a retirement planner, education planner, fee analyzer and more.
Nonetheless, both services offer clean interfaces. Both allow you to integrate outside accounts such as 401(k)s to get a glimpse of your full financial picture from one place. Tech-savvy clients would feel right at home managing their finances with charts and graphics directly from their desktops or mobile devices.
Betterment, for instance, tracks your synced retirement accounts for high fees and other points you may be missing. The feature will also recommend how much and how often you should contribute to meet your retirement goals.
Personal Capital can also help you manage trust funds and other outside accounts.
Personal Capital vs. Betterment: Fees
As far as fees go, Betterment wins this head-to-head. The robo-advisor charges an annual asset-based fee of 0.25% for its digital service. The fee rises to 0.40% for its premium edition, which comes with unlimited access to a CFP.
In either case, Betterment charges no transaction fees for buying or selling securities. Nor does it charge fees for depositing money or withdrawing funds from your account. In addition, Betterment offers automatic portfolio rebalancing at no charge. This means the robo-advisor will monitor your investments and rebalance it if it deems necessary based on changes to your financial situation, risk profile or other factors.
Personal Capital charges more in fees, but also offers more bang for your buck. Annual asset-based fees can range from 0.49% to 0.89% based on the size of your account. Personal Capital charges the latter on your first $1 million. And the smallest fee falls on balances beyond $10 million.
But you'd get everything Personal Capital has to offer with a minimum investment of $1 million. This includes access to a CFP and an investment committee, as well as collaboration with a certified public accountant (CPA). In addition, you'd get private banking services through the firm's partnership with BNY Mellon. The robo-advisor can also help review investments commonly open to accredited investors such as hedge funds.
The Takeaway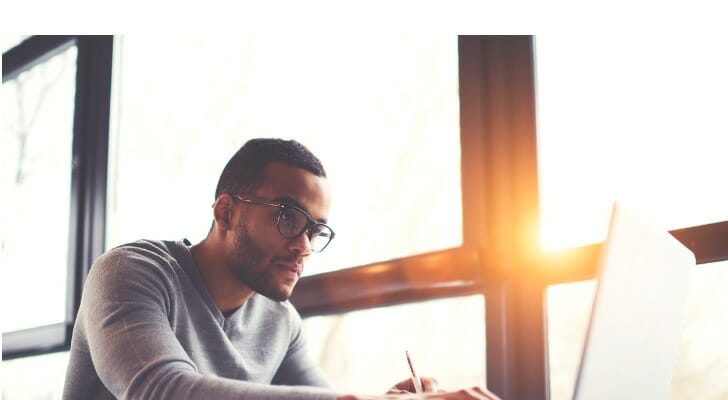 If you're looking for a low-cost way to dive into the waters of investing and get started on making your money work for you, Betterment may be the right choice. Its low-cost digital tools and automated investment portfolios can be a great way to step back and let the pros handle it. But if you're an experienced investor or your financial situation is a lot more complex, Personal Capital may be the way to go. Despite the larger fees, you get access to a wider and more customizable suite of services and advice.
Tips on Maximizing Your Investments
One of the most crucial aspects of your financial life will be saving for retirement. So get started as soon as possible. Our 401(k) calculator can help you find out how much you should invest to meet your savings goals.
Don't have access to a workplace retirement account? No problem. You can open an individual retirement account (IRA) at virtually any bank or financial institution.
Think you'd be better off letting an actual person help you manage your finances? Our financial advisor matching tool can help. After you answer some simple questions about what you're looking for, it pairs you with up to three financial advisors in your area. You can compare their expertise before deciding which one is right for you.
Photo credit: ©iStock.com/Zapp2Photo, ©iStock.com/MicroStockHub, ©iStock.com/GaudiLab