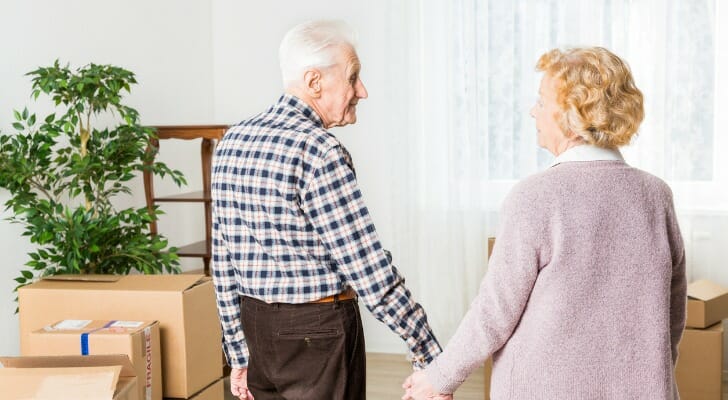 Living on a fixed income can present challenges, especially when you have to deal with long-term care costs. The Department of Health and Human Services says that long-term care will be needed by more than half of Americans approaching 65 today, so it's important to plan for it. That's particularly true if you need to be in a nursing home.
Nursing homes are for people who need more assistance they can receive at an assisted living home – for instance, assistance with common personal care tasks labeled activities of daily living (ADLs). That kind of assistance doesn't come cheap: A recent Genworth Financial survey found that nursing homes cost $89,297/year ($245/day) for a semi-private room, and $100,375/year ($275/day) for a private room. So if you're concerned that you or a loved one may need this level of care, what kind of insurance should you buy to prepare for it?
Nursing Home Insurance Benefits
Insurance for long-term care like nursing homes can be a great decision:
It keeps you from eating into your hard-earned savings for a nursing home.
It can bring you peace of mind knowing you'll be covered if you need help down the line.
It gives your children comfort that their inheritance won't be consumed by your long-term care costs.
It reduces your need for federal help from sources like Medicaid – which should only be used as a last resort because it can limit your options.
Nursing Home Insurance: What to Consider
Before you buy a policy, get an idea of what you should look for and what's available. Here are three key points to keep in mind.
Buy It Before You Need It
First, consider buying nursing home insurance before you need it. Just like life insurance, long-term care insurance is cheaper if you're younger and in better health and your chances of being denied a policy are lower, too.
The American Association for Long-Term Care Insurance provides the following estimates of annual premiums based on its 2019 study of different long-term care insurance carriers.
Annual Premium Estimates
Status
Age
Premium
Single Male
55
$2,050
Single Female
55
$2,700
Couple
55
$3,050 (Combined cost)
Unlike most life insurance policies, however, nursing home insurance policies can raise your rates over time. Make sure you have enough in the budget to cover future increases.
Get the Right Amount of Coverage
Next, consider the amount of coverage you need. Remember that the average cost for a shared nursing home room is $245/day. That cost will rise, and you'll want to make sure you have enough coverage when you truly need it. Be sure and read up on the maximum a plan will pay per day or per month, then compare it to your anticipated needs.
Know Your Benefit Period
In addition to a maximum dollar amount, plans may have a cap on how long they'll pay benefits. Benefit periods can be anywhere from two years to the rest of your life, but lifetime policies are uncommon – and likely much pricier.
Understand the "Elimination Period"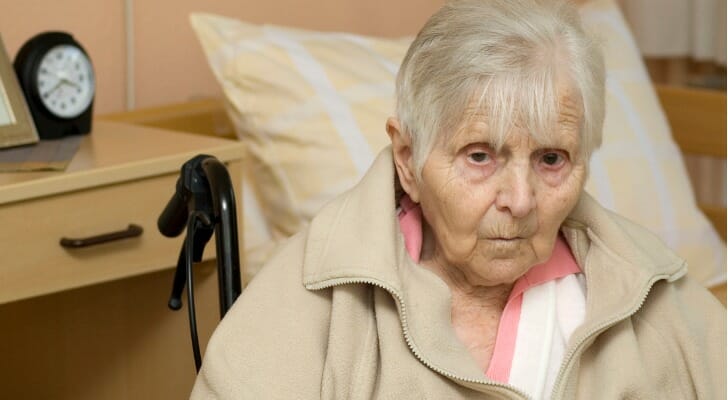 An elimination period is the time between when you are first eligible to receive nursing home benefits and when you actually begin receiving them. Usually, you're first eligible when you need help with at least two ADLs – which is verified by a nurse or doctor – after which your elimination period begins.
You can think of an elimination period as a waiting period, during which time you must cover your own costs in a nursing home. Once the period is over, your plan's coverage kicks in and pays for your nursing home stay. Nursing home insurance policies typically let you choose your own elimination period, like 30, 60, or 90 days. If you choose a 60-day elimination period, you'd likely need to spend 60 consecutive days in a nursing home (while covering your own costs) before your policy pays a dime. That means an expense to you of $14,700.
Many people relate an elimination period to a deductible, where rather than paying dollars, you "pay" in days. And much like high deductible health plans, if you choose a longer elimination period, your premium will be lower. If you choose a shorter elimination period, your premium will be higher.
Look into Extra Benefits
Some nursing home, or long-term-care, policies have additional perks, such as a waiver of premium. With this perk, once you begin using your policy's benefits, you no longer need to pay premiums to keep your coverage.
Other policies offer "shared" coverage, extending coverage to both you and your spouse or partner. Sometimes called a joint policy, this type of coverage provides assurance that if one person doesn't use all the benefits, the other still can – a very handy option for many couples.
Another possible addition to some policies is inflation protection, which increases your policy's payouts to match inflation. And with the cost of care rising each year, that could be crucial to receiving adequate coverage.
Of course, any extras could end up increasing your monthly premiums.
State Long-Term Care Partnerships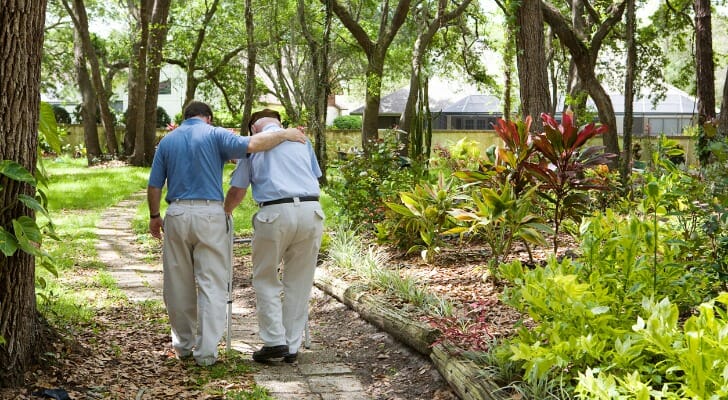 You may already know that Medicaid can pay for long-term care in a nursing home – but only after you've spent nearly every penny of your personal savings. Long-term-care state partnership programs can be a solution to this dilemma.
In a long-term-care state partnership, people can buy long-term-care policies approved by the state that protect a person's assets once insurance benefits run out. Practically speaking, this means a person can qualify for Medicaid while having a higher net worth, allowing protection for their savings while Medicaid covers continuing long-term care costs.
As a simplified example, suppose a person bought a qualified policy for $100,000 and used all the policy's long-term care benefits but needed more care in a nursing home. Because the policy was within the state partnership program, the person could disregard up to $100,000 of their personal savings and qualify for Medicaid coverage to continue nursing home care without paying from their pocket.
To apply for a state partnership policy, check with your state's department of insurance to see if your state participates in the program. You'll also need to see that the policy you want meets your state's requirements – for instance, possibly including inflation protection or waiver of premium.
Bottom Line
The likelihood that many of us will need long-term care makes nursing home insurance an important option to consider. Also look into long-term care insurance policies that provide in-home care. If you decide to buy insurance, don't delay. Finally, be sure you understand your policy's elimination period, whether it can be shared with a spouse (if that's applicable) and that your annual premiums may edge up over time.
Tips for Preparing for Healthcare Expenses
Consider talking to a financial advisor about preparing for long-term care costs. Finding the right financial advisor who fits your needs doesn't have to be hard. SmartAsset's free tool matches you with financial advisors in your area in five minutes. If you're ready to be matched with local advisors who will help you achieve your financial goals, get started now.
Healthcare expenses are just one thing to consider when assessing retirement income needs. Use this calculator to gauge your readiness for retirement.
Photo credit: ©iStock.com/FredFroese, ©iStock.com/Anetta_R, ©iStock.com/lisafx