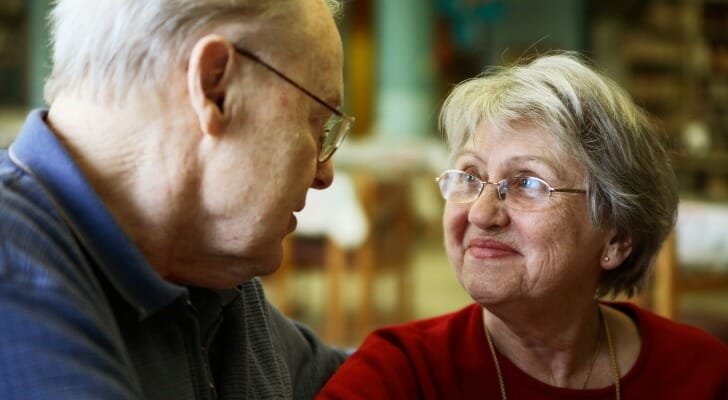 Long-term care includes a number of personal care services that may be required for people who have ongoing health conditions. Setting up a plan for this is important to ensure that you or your loved ones are taken care of if it becomes necessary. It also lets you work the prospective financial costs of them into your financial plan. The plan should also define the types of care you or your loved one might need access to. Working with a financial advisor can help you make sure you've got a plan in place to pay for any long-term care you may require.
What Is Long-Term Care?
The phrase "long-term care" refers to a wide range of services that are necessary for people who suffer from debilitating health conditions or disabilities. This type of care is totally different from normal healthcare, such as doctor's visits or medicine. Instead, long-term care covers custodial care, which involves aiding people with bathing, using the bathroom, eating and more.
While most who need this type of help are in their elderly years, long-term care can technically apply to anyone. So if you or a loved one simply isn't able to care for themselves properly anymore, long-term care could be an option. Younger people who suffer accidents or diseases like multiple sclerosis often need a long-term care plan in place for them.
Planning for Long-Term Care Services
At its core, long-term care planning involves making sure that you or your loved one has their needs fully taken care of when they stop being able to care of themselves. As a result, a practical plan becomes increasingly important as you get older. Although many people are self-sufficient well into their older years, it never hurts to prepare.
The creation of a long-term care plan involves accounting for a spectrum of factors. Perhaps the most obvious is the care itself. Start by examining what kinds of services are available around you and if they can cover you or your family member's needs.
Once you know the landscape, you'll be able to make an informed decision as to what you'll need to save and pay for these services. In many states, you can even have a relative provide care themselves and receive payment for doing so. It also might be a good idea to look at insurance policies that cover long-term care to see if they can help out.
Ways to Pay for Long-Term Care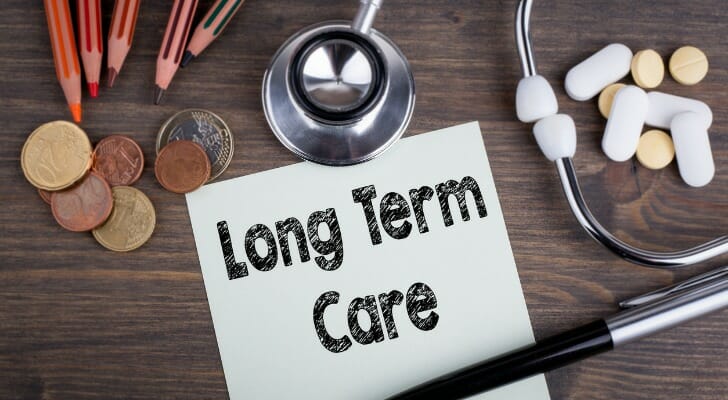 Saving money is the most obvious way to pay for long-term care services. This is easier said than done, though, as many other costs come into play here. But if you have the extra income to begin putting a savings plan together, this puts all the control in you and your family's hands.
One of the most common ways of planning for long-term care is through the purchase of asset-based long-term care insurance. These policies cover medical expenses that wouldn't normally receive coverage through traditional health insurance. This will come in handy under many circumstances, including if you or a loved enters a nursing home. Round-the-clock attention in a nursing home can cost more than $90,000 annually, meaning your savings will disappear pretty quickly.
When it comes to long-term care insurance, coverage benefits typically kick in when the policyholder is unable to do certain daily activities, such as eat independently or bathe themselves. However, different policies cover different ranges of long-term care services. Certain hybrid policies allow you to collect life insurance benefits, should you not need long-term care. Medicare and Medicaid may also help cover certain costs. Unfortunately, the scope of these is weak, and individuals with a higher net worth are not eligible.
If you own a home and find yourself unable to cover the sometimes extreme costs of long-term care, a reverse mortgage could be your savior. You must be at least 62 years old to qualify for this type of loan, along with some other stipulations. But if you're eligible, it will allow you to cash out on the equity you hold in your home, giving you a way to pay for the services you or your loved one needs.
Other Considerations for Your Long-Term Care Plan
There are several things you'll need to take into account when it comes to deciding how to plan for long-term care. Insurance is a viable option, but make sure you have enough money to cover emergency expenses as well. You should also be familiar with what kinds of long-term care services the government might cover.
Should you require any of these services, another important factor will be deciding what to do with your home. People usually prefer to stay in their homes and have services come to them for as long as possible. However, moving to a nursing home and making long-term care more accessible will be less expensive. Selling your home can also help pay for any out-of-pocket expenses you may incur.
If you or a loved one becomes disabled and ends up needing long-term care, chances are that the person won't be able to make proper decisions about their finances, assets and even medical wishes. Therefore, it pays to have a plan in place for their estate as well.
Be sure to discuss finances with your loved ones and dependents. If you haven't already, you should work with a financial advisor or lawyer to create an advance directive too.
Bottom Line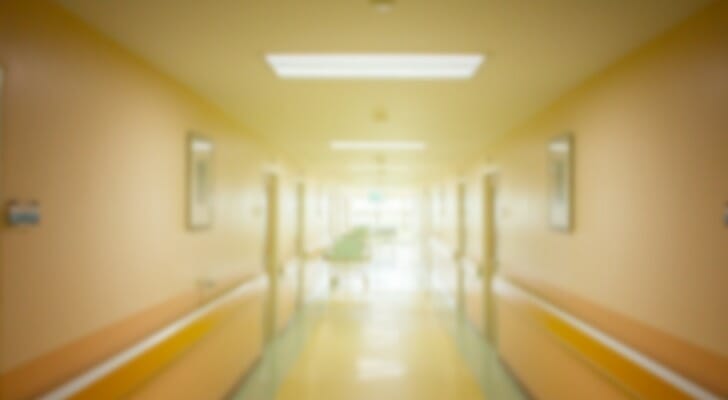 Long-term care planning may not be the easiest topic to discuss. However, it's incredibly important that you plan for it before you actually need it. Failing to plan for long-term care can have major financial and health-related consequences. Furthermore, you run the risk of not being able to properly meet certain needs. This could then force you to sell assets or property to cover those costs.
There are a plethora of viable ways to prepare for long-term care. Figure out if long-term care insurance is right for you and determine which government resources can help. While you're at it, you should also build an advance directive or living will.
Tips to Help You Save for the Future
Many financial advisors specialize in helping people plan for long-term care needs. Finding a qualified financial advisor doesn't have to be hard. SmartAsset's free tool matches you with up to three financial advisors in your area, and you can interview your advisor matches at no cost to decide which one is right for you. If you're ready to find an advisor who can help you achieve your financial goals, get started now.
Do your research when looking into long-term care insurance providers. You can start by checking out SmartAsset's list of the best long-term care providers.
Photo credit: ©iStock.com/Instants, ©iStock.com/tumsasedgars, ©iStock.com/Sayan_Moongklang