Chapter 13 bankruptcy is a court-approved process that lets you create a repayment plan to cover most or all of your debt over the course of three to five years. Through this process, you can protect your home from foreclosure. To be eligible for Chapter 13 bankruptcy, you need to produce regular income and meet a few other requirements. This article will explain how to qualify for Chapter 13 bankruptcy and walk you through the entire process.
Qualifying for Chapter 13 Bankruptcy
Before you file for Chapter 13 bankruptcy at a local court, you have to undergo credit counseling approved by the United States Trustee's office. This program typically costs $25 to $35 per course. It determines if you have enough income to cover your debts through a new repayment plan.
There is a maximum amount of debt you can have in order to qualify for Chapter 13 bankruptcy. The limits are adjusted based on the changing Consumer Price Index (CPI). Current rates are listed below:
$1,184,200 for secured debt: Backed by collateral, meaning the creditor can seize your property in case you fail to make payments or default on your debt
$394,725 for unsecured debt: Debt that's not backed by collateral such as a credit card debt or medical bills
After you successfully complete your pre-bankruptcy credit counseling, you may file a petition with the local bankruptcy court. You'd typically need to present the following documentation during this proceeding:
Certificate of credit counseling completion
Statement of financial affairs
List of all living expenses and amounts for each
Repayment plan if one was developed during credit counseling
Report of all current income and debts
List of all creditors
Document explaining expected increases to income
Executory contracts and unexpired leases
Tax returns including any filed during the proceedings
If you are married, you must also present these documents for your, even if you're not filing a joint petition. The court may charge a $235 case-filing fee as well as a $75 administrative fee during the proceedings. But you may be eligible to cover these expenses in installments with the court's permission.
The Chapter 13 Bankruptcy Process
During a proceeding, the court will appoint a trustee to administer the case. This trustee will collect required documents and evaluate whether you can make timely payments through a new plan to cover all your debt. However, creditors can also object to your filing. Here is what you can expect and the steps you'll need to take when filing for chapter 13 bankruptcy.
Seek credit counseling with an approved agency
Prepare all paperwork. This will include compiling a list of creditors and what they're owed, providing evidence of income and property, finding a recent tax return and describing your living expenses.
File a bankruptcy petition for $310 to pause debt obligations
Develop and submit a repayment plan
Have the court assign a trustee who will set up a creditor meeting about your debt and your repayment plan
Attend a confirmation hearing where a judge either approves or denies your plan
If your plan is approved and you follow through with it, you bankruptcy will be discharged. You'll need to complete all applicable steps to reach this stage
If approved, the length of your plan depends on your income. If you make less than the applicable median state income for a family of the same size, your plan will span three years. If you make more, the plan will stretch for five years.
You would make payments to the trustee, who then sends them to your creditors. You won't have regular contact with your creditors following approval. People usually make these payments on a monthly or bi-weekly basis. But in some cases, parts of your debts may be forgiven.
Paying Back Debt Under Chapter 13 Bankruptcy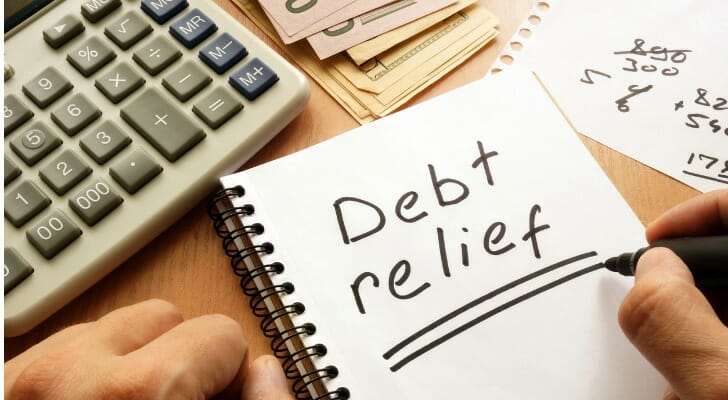 There are three types of debts you'd pay back once approved for Chapter 13 Bankruptcy. Some take priority over others. In fact, priority debt serves as its own category. The categories are:
Priority: These are debts you must pay back in full. They include child support, alimony and most tax bills.
Secured Debt: This is debt for which a creditor has a legal right to your property in case you can't pay back underlying debts
Unsecured Debt: This is debt for which a creditor does not have a claim to your property if you can't make payments as agreed upon.
What If You Can't Make Payments Under Chapter 13 Bankruptcy?
You may face several unforeseen circumstances and further financial hardships as you pay off your debt, even if you're under Chapter 13 bankruptcy. But this doesn't mean the plan dissolves if you can no longer make the same payments.
You can negotiate a new plan, for example, if you lose your job. In addition, the court may forgive some of your debts under a hardship situation. An example of a hardship would be facing a debilitating illness.
Pros and Cons of Chapter 13 Bankruptcy
There are several benefits to filing for chapter 13 bankruptcy instead of not filing at all. You'll likely be able to keep your house and avoid foreclosure if you're able to gradually catch up on your debt. You'll also be able to consolidate payments and it's easier on your credit score. You chapter 13 bankruptcy will go away after just seven years. Often times, co-signers are protected from liability in chapter 13.
That said, there are still downsides to declaring chapter 13 bankruptcy. While it won't stay on your credit report forever, your credit score will drop significantly, making it difficult to apply for new lines of credit. You also only get one chance at creating a sticking to your repayment plan with chapter 13. If you aren't able to keep up, you risk losing all the assets you may have been trying to protect by filing for chapter 13.
How Chapter 13 Compares to Other Kinds of Bankruptcy
There are five different types of bankruptcies that individuals can file for. Chapter 15 is used in foreign cases, chapter 12 is for family farmers, and chapter 11 is for larger scale reorganizations. These are less common and reserved for more specific individual situations.
Chapter 7 and chapter 13 are the two most common. However, chapter 13 has significant benefits because it allows you to simply restructure and create a plan for paying off debts without losing assets or property like your home. Chapter 7 bankruptcy, on the other hand, is designed for low income and low net worth individuals, allowing them to liquidate their assets and cancel any unsecured debts.
Bottom Line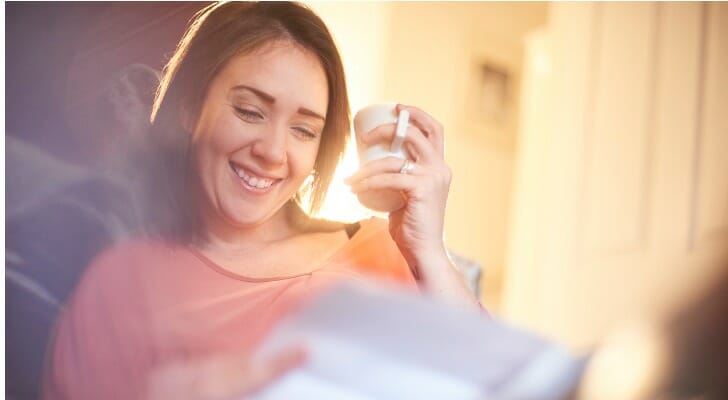 Chapter 13 Bankruptcy can stay on your credit report for up to seven years. But as long as you make timely payments as agreed under your plan, your credit score would gradually improve. In any case, however, any form of bankruptcy should be a last resort.
You can negotiate some of your debt. In addition, balance transfer cards may be suitable solutions if you're under mountain credit card debt. Consolidating your loans can also reduce your payments and help you secure more manageable interest rates. You can also seek the help of a financial advisor to guide you through wiping out your debt.
Tips on Managing Debt
It's a good idea to seek the help of a professional financial advisor who can help you manage your money. And finding the right financial advisor that fits your needs doesn't have to be hard. SmartAsset's free tool matches you with financial advisors in your area in 5 minutes. If you're ready to be matched with local advisors that will help you achieve your financial goals, get started now.
Any debt repayment plan begins with a good budget. Use SmartAsset's free budget tool to figure out your ideal budget and take control of your finances today.
Photo credit: ©iStock.com/Bill Oxford, ©iStock.com/designer491, ©iStock.com/MartinPrescott