Requesting financial aid often feels like it requires a mile-high stack of paperwork. And as if the endless form-filling isn't enough, just getting the right type of aid can be confusing. A financial aid advisor can help students and their families navigate the complicated financial aid process and help them get the funding they need. To better understand the services these advisors can provide, here's a breakdown of what they offer.
What Is a Financial Aid Advisor?
A financial aid advisors, also known as financial aid counselors or officers, advise students and parents on the financial aid application process and offer information about aid programs suitable for them. Based on what the applicant may qualify for, they show students repayment plans and walk them through how to plan for expenses.
On top of that, financial aid advisors play a role in reviewing and assessing complete applications. They even play a part in budgeting and distributing awards to students. Additionally, many financial aid advisors also act as liaisons to connect students with government organizations, private grantors, lenders and banks.
You'll find most financial aid advisors work in either public or private, whether four-year or two-year community colleges.
Financial Aid Advisor Responsibilities
A financial aid advisor must be a master of balance. His or her career requires the ability to work with their institution of higher learning and the student as an individual as well. Sometimes this requires they act as intermediaries between the two, but most importantly, they should represent your best interest. Some of their responsibilities include, but are not limited to:
Save you money, time and energy by assisting you in finding the financial assistance you need, such as searching for student loans, scholarships or other avenues for aid
Simplify the process by working through a number of financial aid forms with you
Review said forms for accuracy and provide signatures if applicable
Serve as liaison with other higher education departments, as well as financial institutions and provides referrals if required
Outline a plan specific to you that prioritizes scholarship reward to lessen the necessary amount of student loans
Minimum Job Requirements
Although all job requirements vary by institution, there are a few standard requirements financial aid advisors may need to meet for employment. Some education requirements may entail:
GED or high school diploma with three years of related experience
Completed degree(s) from an accredited institution may substitute for the minimum experience requirements.
In addition to the minimum job requirements, financial aid advisors must have various knowledge, skills and abilities. Among some of these requirements are:
The ability to work effectively with a vast array of individuals in a diverse community
Strong verbal and written communication skills
Problem-solving abilities
Ability to assess and make evaluation-based judgments
Strong interviewing skills
Knowledge about federal and state laws, regulations and policies that impact financial aid regulations
Strong presentation skills
Knowledgeable about financial aid applications, process and eligibility requirements
Leadership skills to help lead and train staff and student employees
Working With a Financial Aid Advisor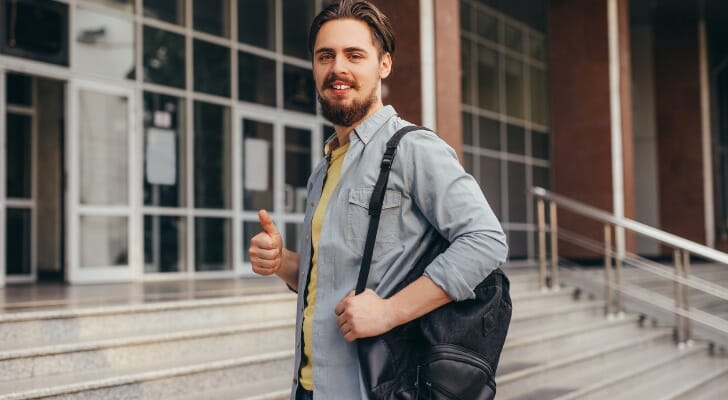 First, when speaking with a financial aid advisor, it's essential that the professional you're working with has several years of experience helping students in similar situations to your own. The more experiences the financial aid advisor has working with students in similar situations, the better they may understand the processes. All students are entitled to a financial aid advisor. Therefore, if there seems to be an extensive interviewing process, you should verify the source's legitimacy. You may need to look elsewhere for financial aid assistance.
Also, financial aid advisors don't guarantee need-based financial aid (for example, aid given by the government). However, for students believed to be creditworthy after submitting their FAFSA, they are automatically guaranteed 100% of the difference between the aid granted and the school's cost of attendance. If the financial aid advisor promises something you're already entitled to, this may be a red flag.
In the case you select a higher education institution that doesn't offer a financial aid advisor, you may want to contact a financial aid consultant. With the complexities of the financial aid process, it's good to seek someone who can help guide you through the application process for aid, grants and scholarships.
The Takeaway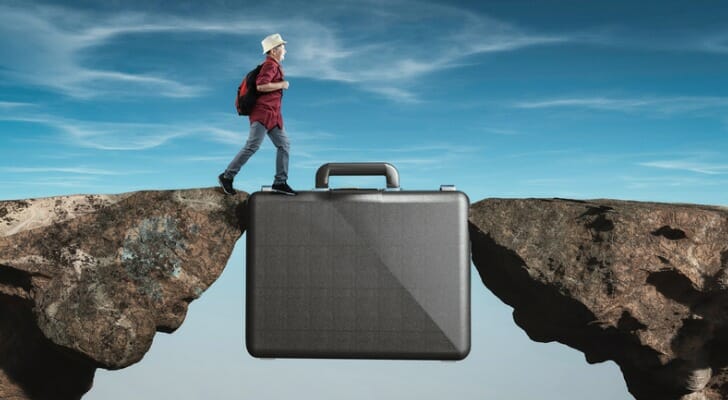 A financial aid advisor is a vital resource for students and parents. Financial aid advisors help students get the help they are entitled to and need. If the school you plan to attend doesn't offer a financial aid advisor, it's wise to seek a financial aid counselor's guidance. Taking the time to plan for your education costs can maximize the chances you will receive a financial aid letter that is generous.
Tips on Affording College
Consider talking to a financial advisor about how to afford college. Fortunately, finding the right financial advisor can be easy. SmartAsset's free tool matches you with local financial advisors within five minutes. Get started now with an advisor in your area who is ready to help you achieve your financial goals.
Part of the solution to affording college may be taking out a loan. A free and easy-to-use student loan calculator will give you a quick read on how much you might need to borrow.
Photo credit: ©iStock.com/fizkes, ©iStock.com/max-kegfire, ©iStock.com/ALLVISIONN