By now we've all heard what boosting your educational credentials can do for your earning power. But what will it cost to get those credentials? What is the cost of college? The answer varies widely depending on your financial situation and the program you choose. Let us talk you through it.
Factor in financial aid
To determine your eligibility for financial aid, you'll have to give details about your family situation and income. Then, you'll get a number for your Expected Family Contribution (EFC), a number that represents your family's financial strength. It's not the same as what you'll actually have to pay for school. Instead, it's a guideline number used to determine your eligibility for federal financial aid and loans.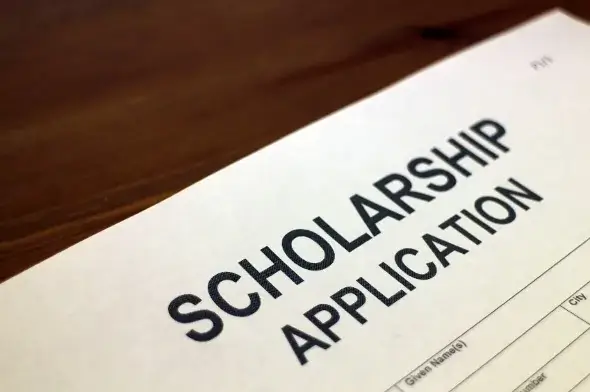 Photo credit: © iStock/Hailshadow
Federal financial aid comes in three forms: grants, loans and work-study. Let's take a look at each.
Grants: Grants are the best kind of financial aid, the kind you don't have to pay back. The federal government offers Pell Grants to those with demonstrated need, and many colleges and universities also offer need-based grants.
Loans: Unlike grants, loans you do have to pay back. With interest. Over the course of the loan this can greatly increase the cost of college from the original sticker price. Federal student loans are a safer financial bet than private student loans for several reasons. We'll give you some of the big ones. With federal student loans, you don't have to start repaying the money until you graduate, leave school or switch to a less than half-time schedule. The interest rates on federal student loans are fixed and low, unlike private student loans, which come with high and variable rates, and sometimes require payments while you're still in school. Some federal student loans come with debt forgiveness if you go in to public service work, and unlike private loans, federal student loans never carry prepayment fees. Have we convinced you yet?
Work-study: With work study, you'll put in some hours at job on campus in exchange for tuition breaks and money for textbooks.
Not all schools are created equal
Higher education in the U.S. breaks down into three types of schools. First, there are the schools that are very expensive, but worth the money. Then, there are the schools that are very expensive and not worth the money. Finally, there are inexpensive schools. Aim for the first or the third kind of schools and stay far, far away from the second kind. You want to make sure that the cost of college is worth it. Look into schools' loan repayment rates and job placement rates before committing yourself to any loans, especially if a school doesn't come with name recognition and isn't on any list of the top schools for your chosen field.
Use what you have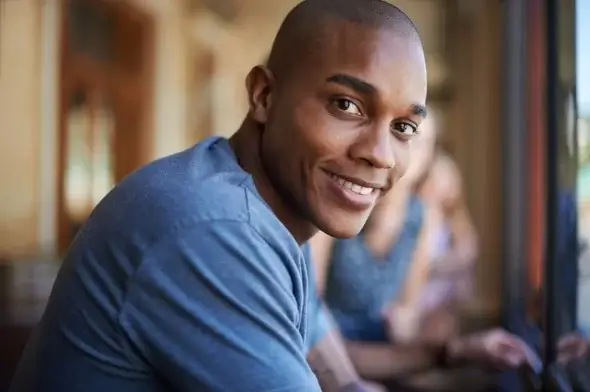 Photo credit: © iStock/PeopleImages
When you go to the website of a school you're considering, you'll find tuition prices and a Net Price Calculator that will provide an estimate of the aid you might be eligible for if you chose that school (the net price is the cost of attendance minus the aid you receive). It's a kind of college tuition calculator. Remember that a school's listed tuition cost isn't necessarily the same as what you'll have to pay. Colleges increasingly follow a "high tuition, high discount" model. They charge a high sticker price to the people who can easily afford it, but they're willing to give discounts to those who can't.
As you go through the application process, consider scholarships you might be eligible for, and take advantage of in-state tuition if you're looking at state schools in your area. If you're a star athlete or have other desirable talents, try for merit scholarships where available. Research grants and scholarships from organizations and companies that interest you and see if you can win any of them. A little hustle now can cut down on the cost of college and will be worth it when you think of all the money you save in student loan interest payments.
Age matters
Your age when you go to school will affect how much you pay. If you're 18 and your parents are claiming you as their dependent, the government will take your parents' finances into account when calculating your eligibility for federal loans. If you're older and no longer your parents' dependent, or if you have dependents of your own, that information will affect your financial aid package.
Plan for the extras
We all know that going to school comes with extra costs like textbooks, housing and meal plans. But what about the other extra expenses, things like transportation to and from school, tickets to networking events, childcare or dinner out when you have to stay late to finish a paper? If you budget for going to school without considering these extras, your budget won't do its job.
Don't stop hustling after freshman year
Just because you've already started school doesn't mean you should stop hunting for financial aid. Your school's financial aid office may be able to tell you about other sources of aid that are available to you to cut the cost of college as an upperclassman. If you're academically inclined, while in college you can start planning for how to pay for grad school. Aside from the name-brand scholarships like the Marshall and the Rhodes, there are plenty of smaller scholarships that can help you continue your education.
Remember inflation
If you're still a few years off from going to school, or if you're a nervous parent reading this on behalf of a child, remember that the cost of college has been rising and discounts for in-state tuition have been declining. This, combined with regular old inflation, means that a given college's sticker price is probably lower now than it will be down the road. We don't like it any more than you do, but it's worth keeping in mind as you plan your next educational move.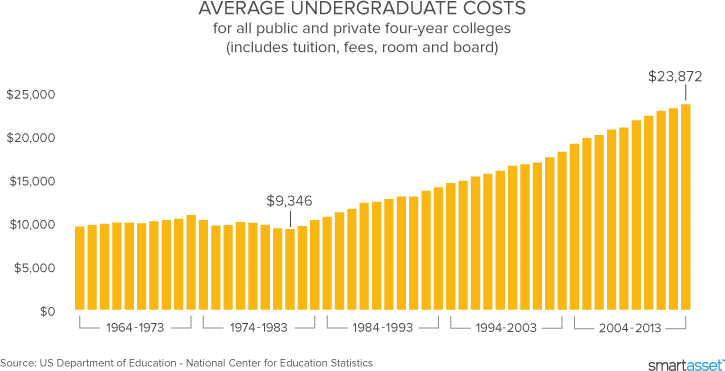 The big decision
Whether you decide to go to school will come down to more than just the price tag. You'll need to consider how it will fit your lifestyle, whether you have family support and what employment opportunities you'd be giving up or gaining.
The sooner you get through the boring financial stuff, the sooner you can do fun stuff like shop for classes and stalk your course-mates online.