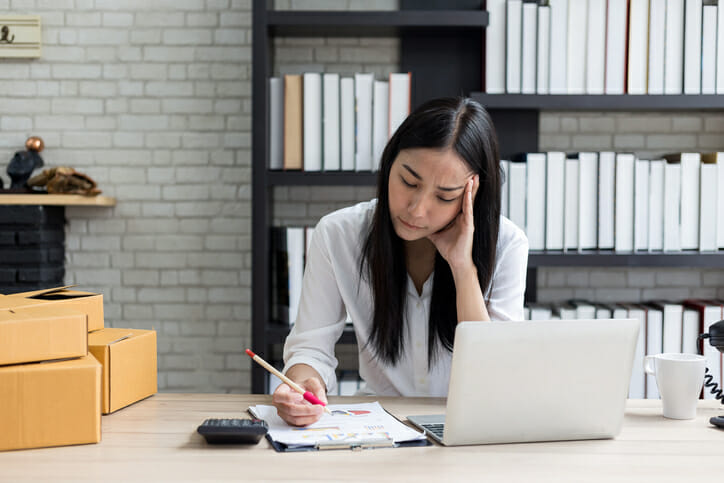 If you were to have a car breakdown or surprise medical bill, how would you pay for it? Although stuffing money in a shoebox might sound like the simplest way to create a rainy-day fund, banks offer financial tools that make saving money streamlined and secure. Whether you use a savings account or another financial vehicle, creating an emergency fund can be a significant step in improving your financial health. An emergency fund is an account that stores money you can use to defray costs from an accident or financial hardship. Here's how it relates to savings accounts.
A financial advisor could help you create a financial plan for your needs and goals.
What Are Emergency Funds?
An emergency fund is an account that holds money that you intend to use only when facing a sizable unexpected expense. Instead of covering costs here and there in a typical month, emergency funds pay for the most urgent of situations, such as an expensive car repair or surprise medical bill.
There is no specific dollar amount that your emergency fund needs to be, but it's recommended to have three to six months' worth of living expenses in the account. This amount will allow you to afford a significant expense like replacing a refrigerator or going without your normal income for several weeks.
Pros
Emergency funds offer numerous benefits. First, building up an emergency fund is more financially sound than paying for a crisis with a credit card and incurring interest on a high balance. Second, accessing your emergency fund is usually free, and you'll earn interest on the money in your account instead of paying extra to borrow. Plus, an emergency fund can give you the time you need if you lose your job and don't immediately find another one.
Knowing you have a healthy emergency fund can give you peace of mind. Everyone goes through financially challenging circumstances in life, and an emergency fund can take away the anxiety that a large HVAC repair would otherwise bring.
Additionally, emergency funds provide an excellent way for you to save money. Adding a portion of your paycheck every month to your emergency fund can help you avoid frivolous spending.
Keep in mind, that if you choose to use a checking or savings account for an emergency fund, it's usually insured for up to $250,000 by The Federal Deposit Insurance Corporation (FDIC).
Cons
While having an emergency fund is beneficial for most people, there are a few drawbacks. For example, emergency funds often reside in a savings account, so they won't give the same returns as an investment account. As a result, every dollar in your emergency fund has less earning potential than other accounts that hold money you don't plan on immediately spending.
In addition, creating an emergency fund may be a suboptimal use of your money if you're carrying debt. Instead of saving money for a rainy day, paying down high-interest debt may improve your financial wellbeing more than putting money into an emergency fund.
What Are Savings Accounts?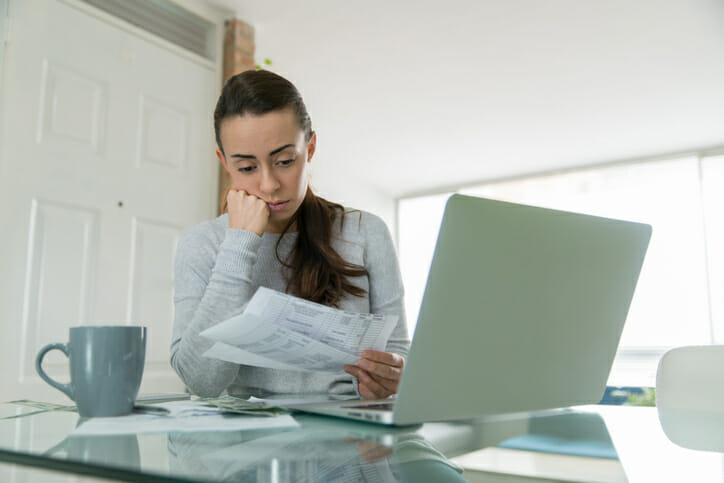 A savings account is a standard account most banks offer for consumers to deposit their money. Savings accounts earn little interest but are usually free to open and maintain and allow you to access your money when needed. The FDIC insures all savings accounts up to $250,000, meaning that if your bank goes out of business, you will not lose the money in your savings.
Pros
Savings accounts allow you to separate your money into two categories: money you'll spend in the same month (which can sit in a checking account) and a growing store of cash you have a long-term purpose for, such as a vacation, emergency fund, or higher education. As a bonus, savings accounts usually earn more interest than checking accounts.
If you're struggling to save money regularly, most banks offer automated transfers from your checking to your savings account. As a result, you can set up your direct deposits or bank transfers to consistently allocate a specific amount to your savings account. This method takes the pain out of manually transferring money to your savings account – and you'll never have to remember to do it, either.
Moreover, savings accounts are the most liquid way to set aside money. Certificates of Deposit (CD) and investment accounts may earn higher interest, but they make your money less accessible. As a result, savings accounts allow you to withdraw cash when you want or need it.
Cons
Banks often limit how frequently you can withdraw or transfer money in your savings account per month. You may need to meet a specific minimum balance in your account to avoid incurring fees as well.
Additionally, your savings account will not provide a debit card or checks like a checking account, restraining your ability to use your money. Savings account also provide less interest than other savings vehicles, such as money market accounts and CDs.
Emergency Funds vs. Savings Accounts: Key Differences
Savings accounts are basic accounts that financial institutions offer for people to keep their money. An emergency fund is named so because of the specific intent for the money saved. Thus, a savings account is an excellent vehicle for your emergency fund. Here is a further exploration of the critical differences between the two:
Comparing Savings Accounts and Emergency Funds
Savings Accounts
Emergency Funds
FDIC insured up to $250,000
May be in a savings account, money market account, checking account, etc., which are usually FDIC insured up to $250,000
Holds funds intended for any use or goal
Intended for urgent situations and crises
Better interest rates than most checking accounts
Varying returns based on the account holding the money, but are generally low yield
Bottom Line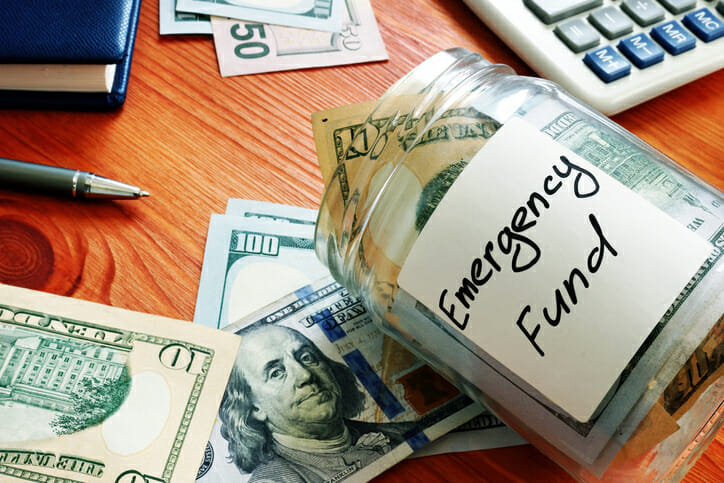 Savings accounts are foundational for most Americans. They are excellent tools for putting away money in a secure way and achieving financial goals. One of the goals you can accomplish through a savings account is creating an emergency fund, which you generally don't touch unless you have a financial emergency you can't afford.
Typically, savings accounts and emergency funds are highly liquid, meaning you have easy access to your money. However, both prevent you from spending money as freely as you would through a checking account, which helps you keep your money for its designated purpose.
Tips for Emergency Funds
A financial advisor can help you set financial goals and automate transfers to your emergency fund and other accounts. SmartAsset's free tool matches you with up to three financial advisors who serve your area, and you can interview your advisor matches at no cost to decide which one is right for you. If you're ready to find an advisor who can help you achieve your financial goals, get started now.
To boost your emergency fund, you may want to set up regular deposits to a savings account. Use a savings calculator to see how this can impact growth of your money over time.
You'll also want to be aware of the fees and requirements that can come with using a savings account for your emergency fund. Some banks charge a monthly fee to have a savings account. You may be able to waive this fee by meeting a certain account balance. However, if these minimums and fees are not feasible for you to meet, you can easily find another savings account elsewhere.
Photo credit: iStock.com/chokja, iStock.com/Hispanolistic, iStock.com/designer491