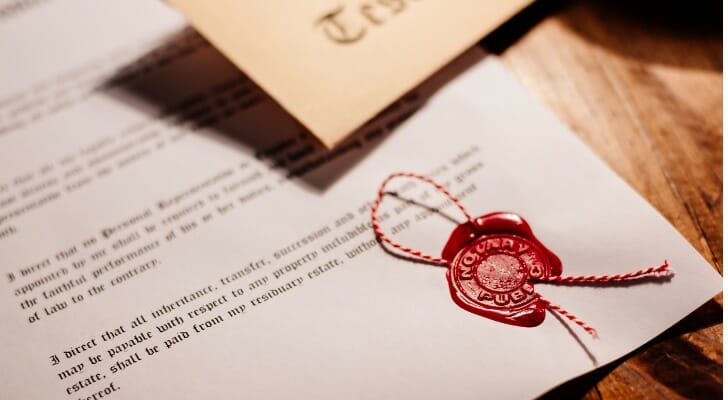 Writing a will is an important part of creating a financial and estate plan. A will allows you to specify how you want your assets to be distributed among your heirs after you pass away. You can also use a will to name a legal guardian for your minor children. But if you need to change the terms of your will, a codicil can help. There are different reasons for adding a codicil to an existing will. It's important to understand when you might need one and how to add it. If you want help with your estate plan, consider speaking with a financial advisor.
What Is a Codicil?
A codicil is simply a way to modify the terms of an existing will. You can use a codicil to change part of your will without having to rewrite the will in its entirety. For example, you can revoke certain terms of your original will or add new parts to it, depending on what's changed with your financial situation.
Codicils can also be called amendments since you're essentially amending the terms of your will. Using a codicil to change a will can be less time-consuming than writing a brand-new will if you only need to make relatively minor changes.
Reasons to Use a Codicil With a Will
There are different situations that might call for a codicil to be added to your will. Here are a few example scenarios where a codicil to a will could come in handy:
You want to add one or more new beneficiaries, including individual persons or a testamentary trust
You need to remove one or more beneficiaries from your will
You've acquired new assets or property that you need to add into the will
You've sold or otherwise gotten rid of property or assets that were included the will
You need to change the executor of your will
You want to change the person named as a legal guardian for your minor children or you need to add a guardian because of the birth of a child
You've gotten married or divorced and need to change how your assets or property will be distributed
You want to make changes to how your assets and property will be divided for any other reason
Adding a codicil to a will essentially ensures that it's up to date as you go through different life changes or if your financial situation changes. It can help minimize the odds of your will being contested later after you pass away because the individuals named as beneficiaries disagree with the will's terms. It can also help to avoid any delays during probate associated with property that you no longer own or property that you haven't made provisions for in the will.
How to Write a Codicil to a Will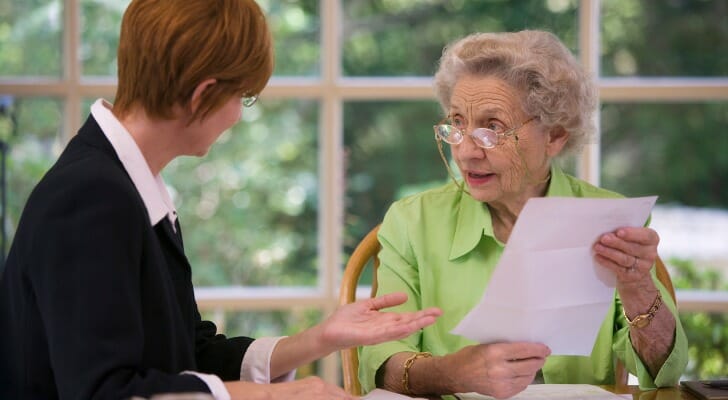 Drafting a codicil to a will is relatively similar to writing a will itself, in that the codicil needs to follow the legal guidelines established in your state. Generally speaking, that means that the codicil:
Must take the appropriate form (i.e. a written document)
Does not create any conflicts with your existing will
Is properly signed and witnessed
Is attached to your will once it's completed
Though it's not always required, it can be helpful to have a codicil to a will notarized. And of course, you'd want to make sure that the people who had copies of your original will, such as your estate planning attorney, receive an updated version with the codicil attached.
In terms of what to write when creating a codicil, you'd need to specify:
That the document in question is a codicil to your existing will
The date the codicil is intended to take effect
What changes you're making to the original will
The codicil would need to be signed by you and the required number of witnesses as determined by your state. You may also need to include a paragraph in the codicil stating that if it causes any conflict with the terms of the original will, then the original will must be upheld. While you could technically create a codicil on your own, it may be helpful to get advice from an estate planning attorney if you're making several changes at once.
Codicil Will vs. Revoking a Will
A codicil is intended to help you change your will; revoking a will terminates it altogether. The legal rules for revoking a will vary from state to state. In some states, for example, it may be enough to destroy the will physically. In others, you may need to draft a written statement specifying that your will has been revoked or write a brand-new one to replace it.
If you need to make sweeping changes to the terms of your will, then revoking it and writing a new will may be the better option. Having a new will in place can avoid confusion during the probate process if there are conflicting terms. It may also be necessary to write a new will if all copies of your existing will are unintentionally lost or destroyed.
On the other hand, if you only need to change one or two aspects of the will then a codicil is a fairly easy way to accomplish your goal.
The Importance of Reviewing Your Will Regularly
Once you've created a will, it's important to review its terms at least once annually. At this time, you can determine whether a codicil might be necessary. If you get married, for example, you want to make sure that your spouse is named in your will to avoid any potential snags in transferring property or assets to them after your death.
When reviewing your will and any existing codicils, make sure that the details are up to date. And before adding a codicil to a will, take time to proofread it carefully. Even accidental errors could create headaches for your heirs and beneficiaries later so it's important to make sure all the information is correct before moving forward with will changes.
Bottom Line
A codicil can help you update your will if you need to change some of its terms. Adding a codicil can be easier than writing a new will. However, there are some situations where a new will may be the better option. Talking to an estate planning attorney can help you decide whether a codicil is necessary. They can also help you create one that's legal and valid. It's incredibly important to follow all the necessary rules so your estate plan doesn't fall apart.
Tips for Estate Planning
Many financial advisors offer estate planning services, or work with estate planning attorneys who do. Finding a qualified financial advisor doesn't have to be hard. SmartAsset's free tool matches you with up to three financial advisors in your area, and you can interview your advisor matches at no cost to decide which one is right for you. If you're ready to find an advisor who can help you achieve your financial goals, get started now.
A will is just one financial tool to include in your estate plan. You may also want to look into other options, such as life insurance or a living trust. A trust allows you to transfer ownership of your assets to a trustee. They then manages those assets on behalf of your beneficiaries.
Photo credit: ©iStock.com/djedzura, ©iStock.com/ebstock, ©iStock.com/Cecilie_Arcurs