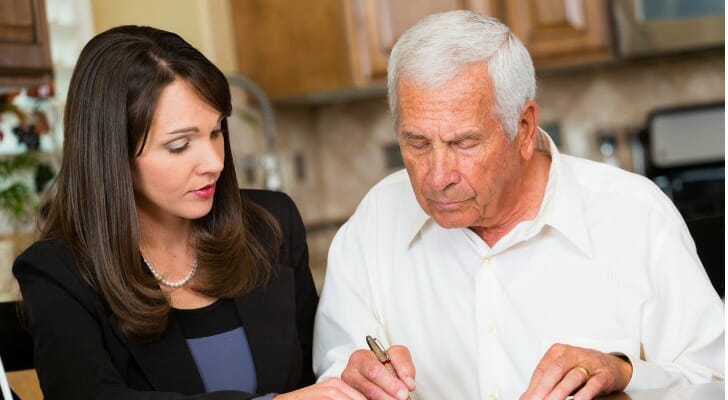 Deciding who gets what when you die is one thing. Drawing up the legal paperwork to make sure your wishes are followed is another. That's why most people would benefit from hiring an estate planning attorney, also called a probate lawyer. An attorney who specializes in estate planning is knowledgable about federal and state laws regarding wills, trusts and power of attorney. Want to leave everything to your favorite grandchild? Your attorney will tell you if you can do this in your state. Worried that probate takes too long? Your attorney can help your estate avoid it. You especially need a lawyer if someone is likely to contest your will or your estate is otherwise complicated.
That said, if your estate is large, you'll probably want to get a fiduciary financial advisor first. Just as you wouldn't ask your lawyer to perform heart surgery, so you shouldn't expect your lawyer to know how best to plan your estate. In turn, your financial advisor will likely have attorneys he or she works with and recommends.
What Is an Estate Planning Attorney?
An estate planning lawyer is just what it sounds like: an attorney who specializes in handling estate planning matters. In terms of certifications, an estate planning lawyer is no different from a lawyer who specializes in mergers and acquisitions or personal injury suits. Regardless of specialty, they still have to pass the bar exam for the state in which they practice.
The difference lies in the specialization that estate planning lawyers acquire through years of experience working on estate planning issues. Estate planning lawyers may also have additional certifications in the realm of estate planning. We'll explore those later in this guide.
An estate planning lawyer's duty can be wide ranging, but they all center around one goal: to assist clients in preparing for the end of life and the financial legacy they'll leave. This assistance can manifest itself in a number of ways. Most notably, estate planning lawyers can help you write a last will and testament or set up a trust.
Your estate planning lawyer can also help you minimize estate and inheritance taxes. Once you pass away, she can assist the executor of your will in transferring assets to your beneficiaries, as well as help navigate the probate process if necessary.
Additionally, an estate planning lawyer can help you ensure that you're prepared for end-of-life scenarios in which you're unable to make your own decisions. This will typically involve assigning power of attorney, drawing up a living will or creating any other kind of advance directive. A good estate planning lawyer can serve as a legal guide through all the aspects of preparing for the end of life.
What to Look For in an Estate Planning Attorney
To find an estate planning attorney, you may be able to get a referral from your state bar association. Your financial advisor can also likely recommend one; they typically have attorneys to whom they regularly refer clients in need of estate-planning services.
A lawyer who specializes in estate planning won't necessarily have any special certifications or letters after their name to distinguish them from any other lawyer. Rather, they'll simply refer to themselves as estate planning lawyers or estate planning professionals. Their entire practice may be explicitly focused on this specialty. They may also discuss the areas within estate planning they have experience in.
Of course, you will need to work with an estate planning lawyer who has passed the bar in your state. State-specific expertise is particularly important when it comes to estate planning, as laws and probate procedure differ by state and even at the local level.
On a less technical note, you should look for an estate planning attorney who puts you at ease. After all, this person will be helping you make what can be difficult and emotional decisions. More often than not, you'll need to disclose a great deal of personal information, including your wishes for after you die. This entire process will be significantly easier if you feel comfortable talking to your attorney.
Other Estate Planning Certifications
While an estate planning attorney doesn't need separate certifications to practice estate law, some choose to attain further credentials. Some of these certifications are available to professionals who aren't lawyers, such as financial advisors or accountants.
Accredited Estate Planner
The National Association of Estate Planners and Councils awards the accredited estate planner designation to licensed attorneys, certified public accountants, chartered life underwriters and certain other chartered or certified financial advisors. Requirements include:
Minimum of five years of experience in estate planning
Completion of two graduate level courses through the American College of Financial Services
Completion of a minimum of 30 hours of continuing education every 24 months, of which at least 15 hours must be in estate planning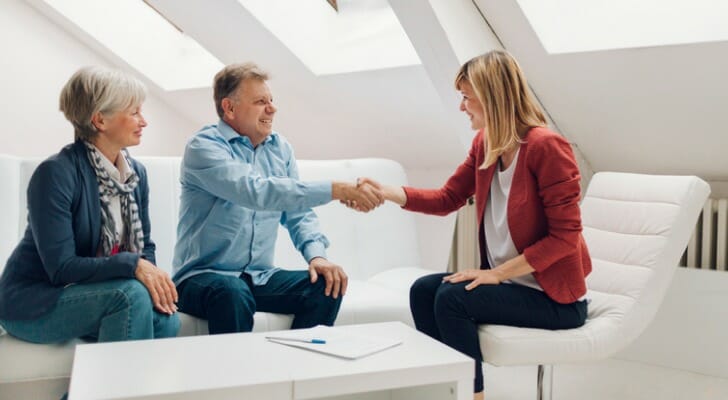 Chartered Trust and Estate Planner
This designation is granted by the American Academy of Financial Management. It requires a degree in finance, tax, accounting, financial services or law. You could also qualify with a CPA, MBA, MS, Ph.D. or JD from an accredited school or organization. Other requirements include:
Completion of at least five approved and related courses
Completion of a certification training course
Annual continuing education
Certified Trust and Financial Advisor
The American Bankers Association, along with the Institute of Certified Bankers, awards the certified trust and financial advisor designation to individuals who meet the following criteria:
A minimum of three years of experience in wealth management
Completion of at least one approved wealth management training program
A letter of recommendation
A signed ethics statement
Completion of 45 hours of continuing education every three years
The Bottom Line
Planning your estate is a complex endeavor with countless decisions from start to finish. An estate planning attorney can help to light the way and determine a plan that makes the most sense for your unique situation. With the help of a qualified professional, you can go into the estate planning process with confidence, knowing that your plan will be airtight.
Tips for Planning Your Estate
It's never pleasant to think about, but there may come a time when you're unable to make decisions for yourself. For these scenarios, a living will or other form of advance directive can help ensure your doctors and loved ones know your wishes.
To maximize the legacy you leave to your heirs, you need a comprehensive financial plan and a smart investing strategy. A financial advisor can help you with both. To find an advisor near you, use our free financial advisor matching tool. Just answer some questions about your finances, and the tool will match you with professionals in your area.
Photo credit: ©iStock.com/RichLegg, ©iStock.com/ebstock, ©iStock.com/vgajic