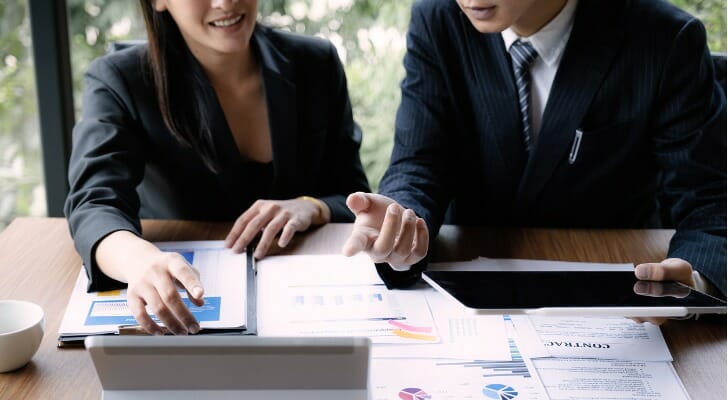 There are many credentials for financial professionals, and it can be difficult to distinguish one from another. A Certified Financial Fiduciary (CFF) is a relatively new certification that brokers, financial advisors, insurance agents or other professional may acquire. A CFF indicates its holder is obligated to work in your best interests, but what does it tell you about their experience or knowledge? We'll explore that question here. If you're looking for a financial advisor, understanding just what that person's credentials really mean can make the choice easier.
Certified Financial Fiduciary (CFF): The Basics
First, it helps to understand a what a fiduciary does. In short, a fiduciary is ethically bound to act in their clients' best interests. They also should be transparent about any fees they charge for their services.
Several years ago, the Department of Labor required more financial professionals, particularly those who work on retirement planning, to act as fiduciaries. Those rules have since rolled back, but the National Association of Certified Financial Fiduciaries (NACFF) cites them as the reason it created the CFF in 2018. The organization's website argues that no matter what government standards prevail, many customers expect advisors to meet the fiduciary standard. The certificate can help professionals establish their practices as that operate by this standard.
CFF candidates mostly are CPAs, financial advisors and brokers. However, with enough relevant work experience, education or a combination of both, anyone who advises clients on financial matters is eligible.
CFF Requirements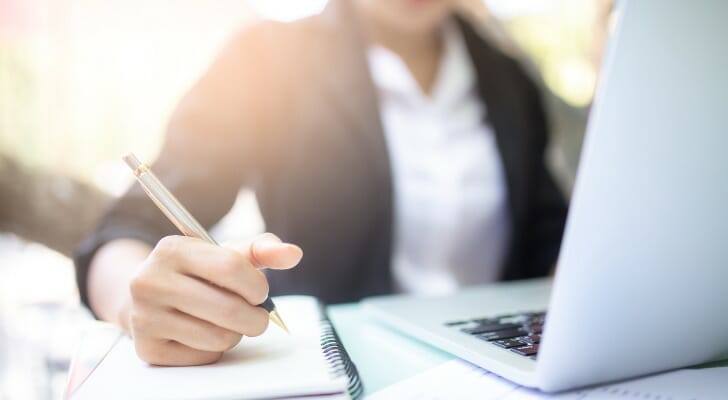 The NACFF is a for-profit organization and CFF candidates pay for their training and accreditation. While the organization may deny any application, just about any financial professional will be eligible.
To become a Certified Financial Fiduciary, applicants must have either 10 years of relevant work experience or a bachelor's or graduate degree plus five years' experience. They also must pass a criminal background check.
Once accepted, candidates must complete a one-day training course in person or online. They also must pass a 100-question, multiple-choice exam with a score of 75% or higher. Once certified, CFFs complete 10 hours of continuing education annually and must comply with NACFF's ethical standards.
The cost of the class, exam and certificate is $1895, or $1695 for the online course. There also is a $250, non-refundable application fee.
Certified Financial Fiduciary (CFF) vs. Financial Advisor
Let's imagine you are deciding whether to work with a financial advisor who has CFF certification or one that does not. What is the difference between them?
The main distinction to make is between advisors who adhere to the fiduciary standard and those that follow the suitability standard. Fiduciaries can charge fees for their work, but they can't earn commissions on products they sell to clients. In contrast, the suitability standard simply means any advice or action should be 'suitable' to a client's needs. An advisor can profit-and not reveal their gains-so long as the client also profits.
So the CFF title tells clients that this advisor embraces the higher fiduciary standard. However, there are many financial advisors who are fiduciaries and have no extra certifications. Generally, if an advisor is registered with the Securities and Exchange Commission (SEC), they are a fiduciary. In these cases, there's no real difference between a CFF's standards and practices and a non-CFF advisor's.
By itself, the CFF does not show an advisor has extensive financial training. Note that a professional may earn a CFF for a fee, a day of study and passing an exam. CFFs may well have deep experience and be highly ethical professionals. But there are many financial advisors without this certification who embrace the fiduciary standard and know what it demands of them.
Bottom Line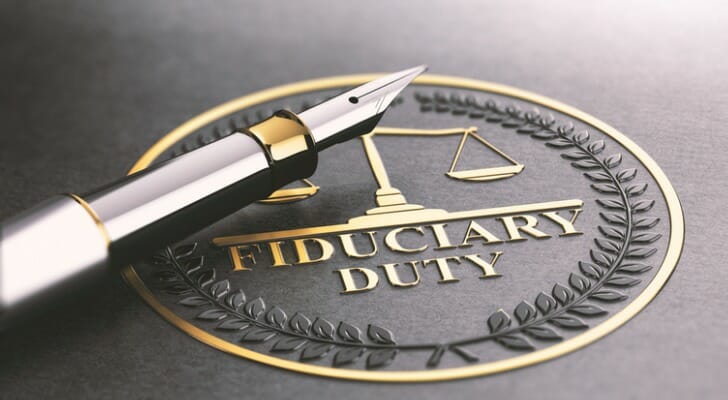 CFF is a good sign if you want financial advice that puts your interests first. The holder likely is an established professional who has an expressed commitment to the fiduciary standard. This means they shouldn't be working for commissions or using your investments and gains to pay themselves.
That said, no certification assures competence or ethics. The fiduciary standard is based on trust, not hard and fast laws. So what matters most is to work with financial professionals who come with strong referrals or practices you know well. Whether an advisor is a CFF or not, make sure it's a good personal fit before you make a commitment.
Tips for Investors
The fiduciary standard does not apply to all financial professionals. Commission-based practices, such as brokerages, need special licenses to sell securities and other products. In these cases, the suitability standard applies.
If you're not sure how to diversify your portfolio, a financial advisor may be able to help. Finding the right financial advisor doesn't have to be hard. SmartAsset's free tool matches you with financial advisors in your area in five minutes. If you're ready to be matched with local advisors that will help you achieve your financial goals, get started now.
Photo credit: ©iStock.com/Worawee Meepian, ©iStock.com/iBrave, ©iStock.com/Olivier Le Moal