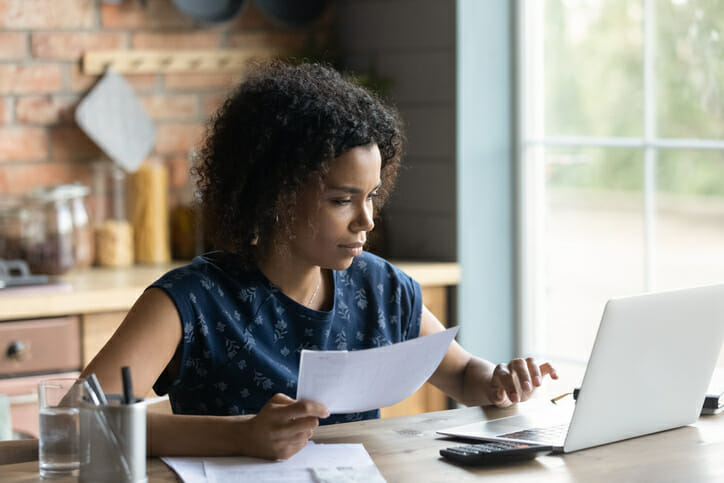 As you build wealth, you increasingly become a target for lawsuits. Lawyers often see wealthy investors as "deep pockets" that can financially right the wrongs that a plaintiff feels they've suffered. While you can't stop someone from suing you, you can protect yourself and your money. Here's how to protect your assets from lawsuits and other financial liabilities.
A financial advisor could help you create a plan to protect your assets for your family.
7 Ways to Protect Your Assets From Lawsuits
Assets are vulnerable to lawsuits. And the more assets that you accumulate, the greater your risk of a lawsuit, even if the case doesn't have merits. Here are seven common ways to protect your assets from lawsuits:
Limited liability companies (LLCs). A limited liability company (LLC) separates your business and personal life. By placing your business in an LLC, you'll insulate your personal finances against lawsuits and debt incurred by the business. As long as you follow the rules of an LLC, your liability is limited to your investment in the business, which keeps your personal assets out of the reach of creditors.
Some business owners use an S-Corporation instead of an LLC to achieve the same results. Discuss your goals with your CPA and attorney to determine which offers the most advantages in your situation.
Insurance. While insurance policies won't stop someone from suing you, their benefits could pay for any legal expenses or judgments that happen from covered situations. There are many types of insurance that investors and business owners should explore to safeguard their assets. Homeowners, auto and umbrella policies are a good start for investors.
Business owners often have industry-specific policies that cover unique risks in addition to standard policies, like general liability, commercial property, malpractice and workers' compensation. Umbrella policies are additional insurance on top of your other coverages that boost your coverage limits in case of a larger lawsuit or claim against you.
Life insurance policies are also generally excluded from lawsuits. Annuities also tend to offer the same protections. Laws vary by state, so it makes sense to discuss how the laws of your state may affect the death benefit or cash value of your life insurance or annuity.
Irrevocable trusts. Many investors use trusts to avoid probate, minimize estate taxes and distribute assets to their heirs. However, certain trusts can also shield your assets from creditors and lawsuits. Irrevocable trusts are one of the most affordable asset protection strategies because you only have to pay for them once and the protection is highly scalable. They are also sometimes called "domestic asset protection trusts."
Unlike other trust types, with an irrevocable trust, you'll permanently assign assets to the trust. Once you create the trust, you cannot revoke or change the title on assets back to your name. Because of this feature, the irrevocable trust protects assets from most creditors and lawsuits.
Prenuptial agreements. A prenuptial agreement is a legal document that spells out what happens between spouses in case of divorce. Prenuptial agreements cover a variety of topics, including the division of assets acquired during the marriage, the ownership of premarital assets, and if there will be alimony for either spouse. With approximately 50% of marriages ending in divorce, it makes sense to have this kind of "insurance" for your assets. However, keep in mind that prenuptial agreements do not cover child support and other items related to the children.
Retirement plans. Creditors typically cannot access your retirement plan to satisfy claims from a judgment. Because of this benefit, it makes sense for investors to max out their contributions to IRA and company-sponsored retirement plans, like a 401(k) or 403(b). The more money that you are able to contribute to these plans, the more that you can protect your assets against lawsuits. While retirement plans offer protection against most creditors, they do not protect against back taxes or past-due alimony and child support payments.
Homestead exemptions. Some states offer homestead exemptions that protect the equity of your primary residence against most creditors. The limit of homestead exemptions varies by state. In some cases, the cap is unlimited, which means that your home is protected against creditors, no matter how valuable it is.
Homestead exemptions are not always automatic. You may have to fill out certain paperwork with your local county or state office in order to receive this protection for your primary residence. Contact a local attorney or government office to determine rules that apply to your home.
Offshore trusts. An offshore trust sounds like a scheme from a criminal mastermind in a movie, but they are a legitimate strategy for qualifying investors. With an offshore trust, your assets are held in a trust based outside of the U.S. You may still use and enjoy the assets placed within the trust. However, they are not subject to a loss due to U.S. court orders. Depending on the country chosen, an offshore trust may offer both protection from legal claims and anonymity of ownership.
Bottom Line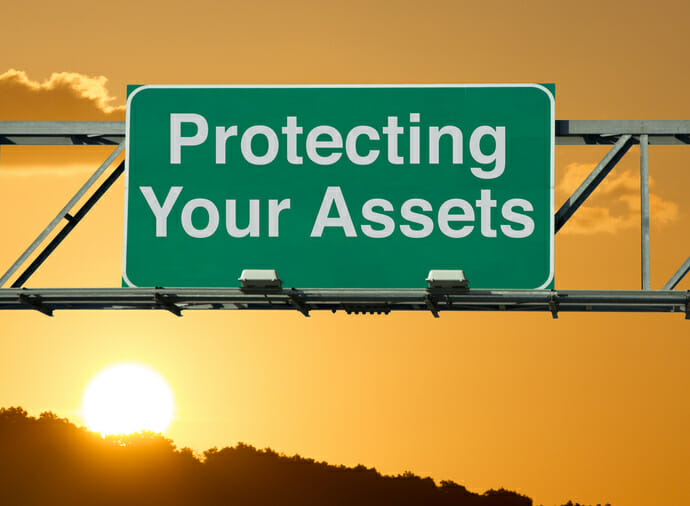 Investors have numerous options to protect their assets against lawsuits, judgments and other claims against their personal and business assets. Some strategies are simple and low-cost, while others are more complex and require a greater financial commitment. Now that you've learned how to protect assets from lawsuits, it makes sense to discuss strategies with your advisors to determine which ones make sense for you.
Tips for Growing and Protecting Your Wealth
Financial advisors work with attorneys, CPAs and other experts to develop asset protection plans. SmartAsset's free tool matches you with up to three financial advisors who serve your area and you can interview your advisor matches at no cost to decide which one is right for you. If you're ready to find an advisor who can help you achieve your financial goals, get started now.
One of the low-cost methods of protecting your income and wealth is having adequate life insurance. Our life insurance calculator provides guidance on life insurance coverage amounts based on your unique circumstances. Provide your location, age, income and other factors to get personalized results.
Photo credit: ©iStock.com/fizkes, ©iStock.com/Aslan Alphan, ©iStock.com/MCCAIG