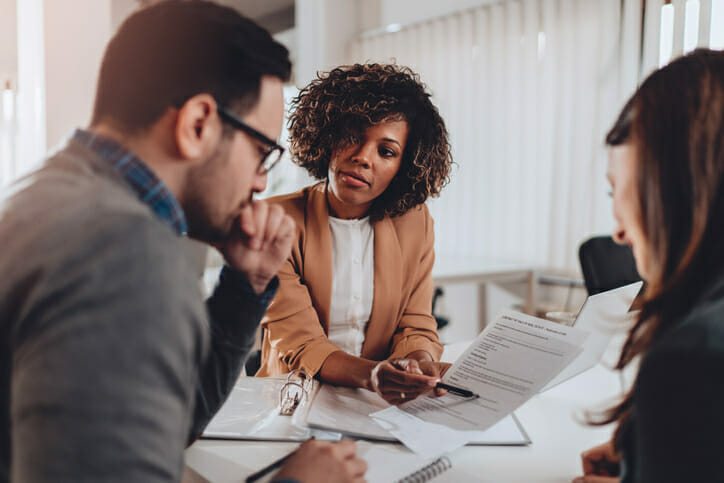 During times of economic instability, financial advice is often in high demand. As increased inflation and the Russia-Ukraine War continue to shake financial markets, many individuals working with financial professionals may rely more heavily on them for advice and planning.
To better understand how advisors communicate with their clients, SmartAsset surveyed financial advisors on our SmartAdvisor platform. We asked roughly 230 financial advisors about their client communication frequency and methods. We discuss their responses and expectations for the future below. For more information on our survey data, read our Data and Methodology section at the end of our study.
This is SmartAsset's second annual survey on financial advisor and client communications. Check out our 2021 edition here.
Key Findings
Increased client communication is here to stay. In our 2021 survey, many advisors reported speaking to clients more often than before the pandemic. This year, most financial advisors report similarly high client communication frequency, and about a third of financial advisors say they are touching base with clients even more frequently than the spring of 2021.
Exclusively virtual advisor-client relationships are becoming more popular. Prior to the COVID-19 pandemic, less than 8% of financial advisors had a client base that was at least 50% remote. Now, roughly a third of advisors are communicating with the majority of their clients exclusively virtually.
Advisors still believe in-person meetings are the most effective communication method. Only one in 10 financial advisors say that in-person meetings are their current primary communication method. However, almost 62% of advisors think that across all communication methods (i.e. phone call, email, etc.), these meetings are the most effective for maintaining a strong working relationship.
Though interrelated, stock market volatility is more of a concern for investors than recent political events. More than half of surveyed advisors (51.30%) report that the most common reason clients reached out to them in the first quarter of 2022 was stock market volatility. By contrast, only about 6% of advisors say political events were the most common reason for clients initiating communication.
Client Communication Frequency
With about one in three advisors reporting an increase in client communication frequency, just how often are they speaking with clients? About 42% of advisors report touching base with their clients quarterly. Another roughly 32% and 11% of advisors say that they check-in monthly and weekly, respectively.
Most financial advisors expect their client communication frequency to stay constant over the coming year, with a slightly higher percentage advisors expecting to check-in every two weeks or monthly. The chart below shows how often advisors are currently reaching out to clients and how often they expect to reach out to clients a year from now.
Popular Communication Methods
Financial advisors primarily rely on phone calls and email when speaking to clients. Roughly 45% of surveyed financial advisors primarily call clients on the phone, while about 30% of advisors use email as their primary client communication method.
With many offices reopening, most advisors are taking in-person meetings, though that is the primary method of communication for only 11% of advisors. In fact, as previously noted, in-person meetings highlight the largest divide between the primary method of client communication for advisors and what they believe is the most effective form of communication for overall client relations. In contrast, roughly 45% of surveyed financial advisors primarily call clients on the phone, but only 23% think it is the most effective communication method.
Exclusively Virtual Clients
Most financial advisors find that increased virtual communication with clients has been beneficial. About 36% of advisors say that it is much easier to maintain communication with their clients virtually while another 44% say that it is somewhat easier.
However, most financial advisors use virtual communication as an added way to talk to clients more frequently rather than working with clients exclusively virtually. More than 83% of surveyed financial advisors report that prior to the COVID-19 pandemic less than a quarter of their clientele was virtual. And though the recent figure stands at about 44% of advisors, less than 13% of advisors report that more than 75% of their clients are entirely remote.
Data and Methodology
Survey data for this report was collected by SmartAsset between April 6, 2022 and April 18, 2022. A total of 226 financial advisors responded to our survey. Though the full survey was 13 questions, not all questions were applicable to all advisors and some advisors chose to skip certain questions. We used the largest sample possible when discussing results for any given question.
Tips for Finding the Right Financial Advisor
Do your research. Financial advisors offer different types of services. And many have certifications and registrations based on their expertise. Our full guide can walk you through some of the basics to help you choose an advisor for your needs.
Know what you want to pay. Depending on the service provided, some financial advisors cost more than others. In general, financial advisors charge a flat fee of $1,500 to $2,500 for the one-time creation of a full financial plan, or roughly 1% of assets under management (AUM) for ongoing portfolio management. SmartAsset breaks down financial advisor fees here.
Check out our matching tool. A financial advisor can help you make smarter financial decisions such as moving or being in better control of your money after you land a new job. SmartAsset's free tool matches you with up to three financial advisors who serve your area, and you can interview your advisor matches at no cost to decide which one is right for you. If you're ready to find an advisor who can help you achieve your financial goals, get started now.
Questions about our study? Contact us at press@smartasset.com
Photo credit: ©iStock.com/LaylaBird