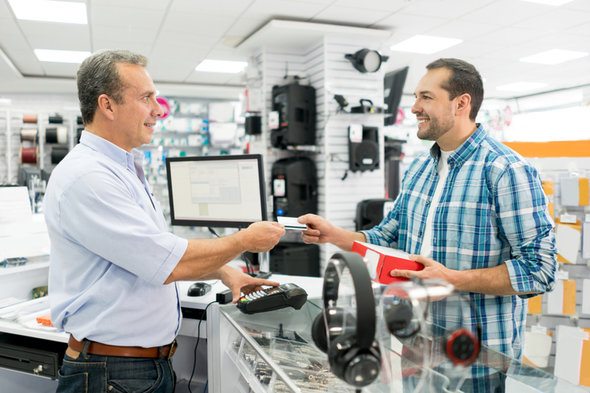 Different retailers often try and talk their customers into signing up for store-branded credit cards. Many of them promise to reward account holders with exclusive discounts and perks. And applying for them can be tempting, especially when the holiday season is in full swing. Before you sign up for a store credit card, however, there are a few things you'll need to think about. Here are some of the pros and cons of applying for a store credit card.
Find out now: Which credit card is best for me?
The Pros of Getting a Store Credit Card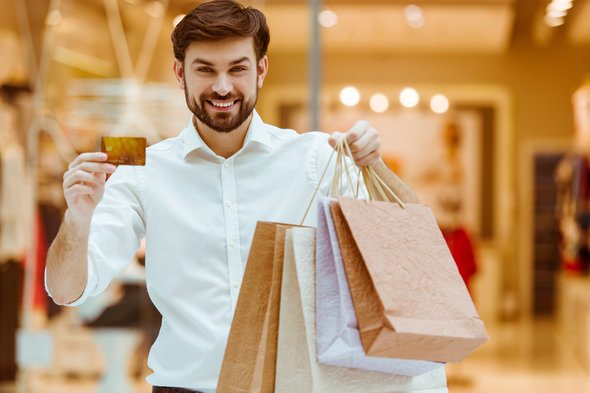 Pro #1: Sign-up discount. When you first sign up for a store credit card, you often receive a discount on the items you are purchasing. This discount can often work in tandem with other discounts. Therefore, depending on the size of your purchase, you could save a nice chunk of change by signing up on the spot.
Pro #2: Regular discounts. Retail stores often provide their credit card customers with additional discounts throughout the year. Sometimes these discounts are tacked on to a regular sale being offered to all customers. For example, when a retailer is having a sale and certain items are 20% off, a customer who has the store credit card may be eligible for an additional discount.
Pro #3: You can buy what you want when you want it. If you have a store credit card, you may not have to save up for some of the items you want to buy. As with traditional credit cards, you can put the purchase on your card and then pay it off once you have the money. As long as you are responsible with your card, having a store credit card can be helpful and it can improve your credit score, too.
The Cons of Applying for a Store Credit Card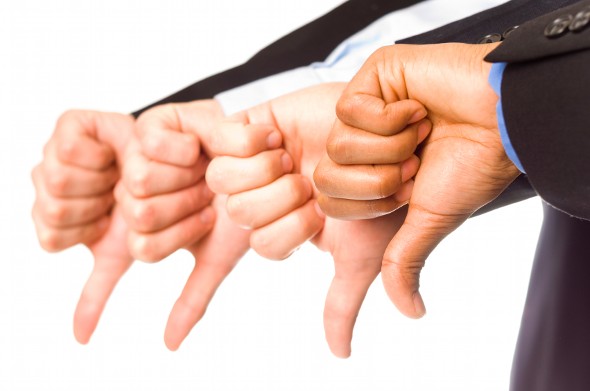 Con #1: High interest rates. While store credit cards can give you a number of discounts, they are also notorious for their high interest rates. The rates on a store credit card tend to be much higher than those associated with traditional credit cards. If you aren't careful, you could end up paying a lot of interest.
Con #2: They can harm your credit score. Getting a store credit card – or even just applying for one – can cause your credit score to drop slightly. If you have bad credit, you might need to wait until you improve your score before taking on any more debt.
Con #3: They can be less beneficial than traditional credit cards. Store credit cards tend to have smaller credit limits. That means that it may be easier to rack up debt with these kinds of credit cards. But if you use too much of your available credit, your debt-to-credit ratio will go up and your credit score could drop.
Bottom Line
While getting a store credit card may seem like a good idea, remember to think about your financial goals and how a store card will affect your ability to meet those goals.
Update: Have more financial questions? SmartAsset can help. So many people reached out to us looking for tax and long-term financial planning help, we started our own matching service to help you find a financial advisor. The SmartAdvisor matching tool can help you find a person to work with to meet your needs. First you'll answer a series of questions about your situation and goals. Then the program will narrow down your options from thousands of advisors to up to three fiduciaries who suit your needs. You can then read their profiles to learn more about them, interview them on the phone or in person and choose who to work with in the future. This allows you to find a good fit while the program does much of the hard work for you.
Photo credit: ©iStock.com/andresr, ©iStock.com/GeorgeRudy, ©iStock.com/Ronald Hope