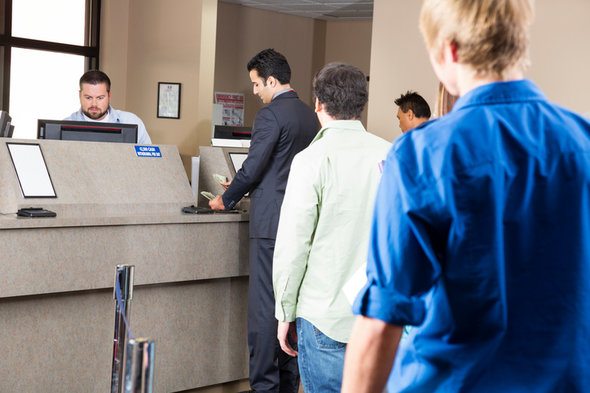 Money orders provide a secure way of sending and receiving funds between banks. They especially come in handy for sellers when you don't know or trust the buyer. Anyone can request or choose to pay through a money order. In any case, although it's simply a piece of paper, it would be wise to still treat it as if it's a check or cash. To access the promised funds, you can cash or deposit a money order by following the steps below.
Do you have questions about saving and financial planning? Speak with a financial advisor today.
What Is a Money Order?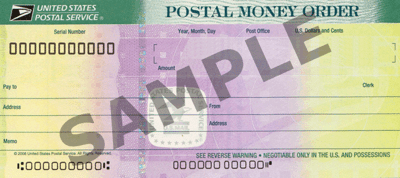 If you don't quite know what a money order is, allow us bring you up to speed. A money order is a form of payment that provides ease and security. It's often used as an alternative to mailing cash or using a personal check.
A money order offers security for both the sender and the recipient. For the sender, it's less risky to send this piece of paper than sending a wad of cash. A money order also contains less personal information than a personal check. The sender pays for money order upfront. So essentially, the money order guarantees that the recipient will receive the funds when they deposit or cash in the money order. Other examples of guaranteed checks include cashier's checks.
It's typically best to pay for a money order with cash or a debit card. While you can buy a money order with a credit card, you'd likely face a large fee for doing so.
Where Can I Cash a Money Order?
Usually, it's best to cash a money order at the location the sender purchased it. It doesn't need to be the exact physical location. But if the sender purchased it at a Walmart, you may want to go to a Walmart to cash it. The same goes for post offices, banks, credit unions, MoneyGram desks, etc. The money order will typically have a logo or stamp in the corner.
Cashing a money order often comes with a fee of its own, too. Going to the institution that issued the money order can minimize your fees and increase your chances of getting the order's full amount faster. Even better, if you already have an account with a bank or credit union, they will usually waive the cashing fee. Cashing a USPS money order at a USPS branch also tends to be free.
It's important to note that sometimes cashing a money order at a bank can only get you a partial amount. This is especially true when you cash the order at a place different where it was purchased. If you need the full amount immediately, you will probably have to go to the issuer. Just be sure to call ahead that your nearest location can cash the entire money order.
How Do I Cash a Money Order?
To cash a money order, you'll need to first endorse it by signing your name on the back. You will also need to provide identification no matter where you're cashing your money order. If you don't have any ID, you can endorse the money order to someone else, like a sibling or friend, who does have an ID. Then they can cash it for you.
Don't forget that you'll probably face some service fees to cash the money order. Depending on where you go, places may charge a percentage of the order amount up to several dollars. Banks and credit unions almost always provide the service for free, especially for their customers.
Additionally, before you cash a money order, remember that scammers are always out there, looking to swindle you. Check for red flags like typos and incorrect bank information. Never accept a money order for more than you asked for either. Scammers can sometimes ask you to cash the order and send them the excess.
How Do I Deposit a Money Order?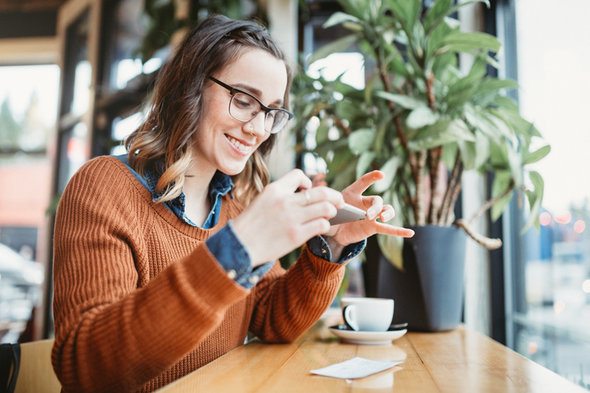 If you prefer to put your funds directly into your checking account, you can deposit a money order instead of cashing it. Banks usually accept post office money orders like they would a regular check at branches, ATMs or even on a mobile app. Money orders from other sources may need to be deposited at a branch.
Just make sure you have an actual checking account with the bank. Most banks won't allow you to deposit money orders into the checkless checking accounts they're beginning to offer these days. You may also run into issues depositing or obtaining a money order through a mobile only bank.
Similarly to cashing a money order or check, you will need to endorse and sign the money order. Funds should be available within a few days from deposit. Once processed, you can spend or withdraw the money as you please. Or you could stash it away into a savings account, to save for a rainy day.
Bottom Line
Cashing or depositing a money order is similar to buying one. There are a number of convenient places to do so, although it also tends to include a small fee. You can usually avoid that fee by going to your own bank, though. Additionally, your best bet is often cashing the money order at the same place it came from.
Tips for Money Management
Managing your money over the long term can be difficult to do on your own. A financial advisor can help with this if you feel you needs it. Finding a qualified financial advisor doesn't have to be hard. SmartAsset's free tool matches you with up to three financial advisors who serve your area, and you can interview your advisor matches at no cost to decide which one is right for you. If you're ready to find an advisor who can help you achieve your financial goals, get started now.
A simple way to earn interest on your money in the bank is to ensure you're taking advantage of the top savings rates available. Check out SmartAsset's savings account comparison tool to learn more.
Photo credit: ©iStock.com/Willowpix, ©iStock.com/Alina555, ©iStock.com/RyanJLane