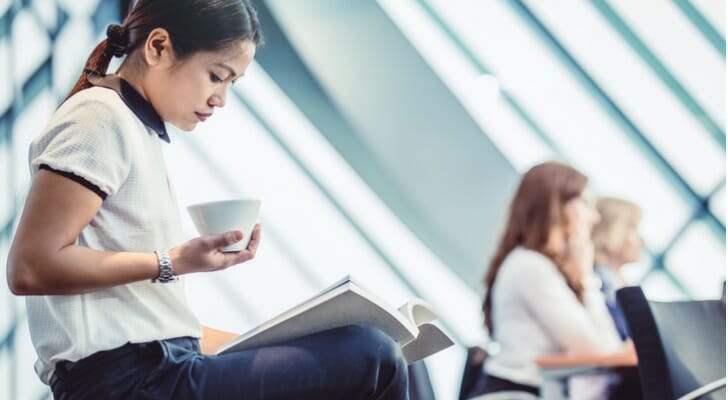 When it comes to choosing a bank, TD Bank and Wells Fargo are two excellent picks. Both boast competitive benefits and accessibility. But before you choose to open a checking account or savings account with either bank, it's best to compare TD Bank vs. Wells Fargo side by side on a number of factors. Read on below to see which bank would best fit your needs.
What to Know About TD Bank
If accessibility is high on your list, TD Bank should be a strong contender for your banking needs. Its physical presence in the U.S. spans fifteen states, mostly localized along the East Coast. Given that it has 1,300 brick-and-mortar branches, a strong web presence and online store locator, you'll never have to wait too long to get in touch with a teller. TD Bank also offers unusually long store hours and stays open on weekends and many holidays.
It covers a wide swath of financial needs, if you're looking keep your investments, property and other assets under one roof. TD currently offers savings accounts, checking accounts, certificates of deposit (CDs), money market accounts (MMAs) and IRAs. Some of the bank's savings accounts include waivable monthly maintenance fees. Their MMAs even come complete with check-writing capabilities. Indeed, many of these services offer increased rates when accompanied with qualifying account activity.
Finally, perhaps its best feature, TD Bank has an open-door policy to all customers, despite financial shortcomings or successes. With TD, you will have the ability to fund your new account from a variety of sources. Those include "simple savings" account, an IRA, a credit card or a mortgage.
What to Know About Wells Fargo
Wells Fargo is the third-largest bank in America, with more than 6,000 physical branches and 13,000 ATMs across 40 states. They also provide a highly rated app and easy-to-use online formation, so you'll never be without access to your accounts.
Wells Fargo also excels in consumer options. There are two savings accounts options, three CD types, five checking accounts and a couple of different IRAs. For those looking to keep their assets in one bank, Wells Fargo has the breadth of options to make the happen. Among its many distinctive benefits, Wells Fargo has created a "Teen Checking" account with the goal of educating kids and adolescents on money management.
Unfortunately, much like most of the top ten largest bank chains, Wells Fargo fails to offer any great interest rates. Usually this is because such large banks must pay for upkeep of their thousands of physical locations. Wells Fargo's basic Way2Save® Savings account only earns at a measly 0.01% APY. This number is mostly standard for big banks, but many online banks and smaller chains can beat it.
TD Bank vs. Wells Fargo: Bank Accounts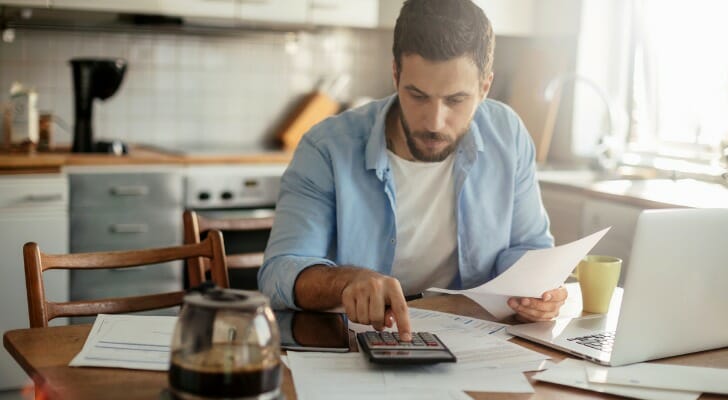 Unlike many major banks, TD Bank offers its account holders the option to open MMAs. TD Bank also enables its customers to take advantage of CDs and some higher-interest checking accounts. TD also has a well-regarded mobile banking app, offering the convenience of depositing your checks as you receive them via smartphone.
Wells Fargo provides a wider variety of bank accounts available to its customers. Not only does Wells Fargo offer bank account IRAs, but it provides more choices of both CDs and checking accounts. Wells Fargo offers an array of choices, allowing you to select which best fit your retirement saving needs. IRAs and CDs, simple Retirement Savings Accounts and a Retirement High Yield Savings Account. To add another benefit, Wells Fargo's benefit CDs accumulate interest at much higher rates than the less popular "Standard CD" option. For the extra reward-focused, you can earn Bonus Rates with each CD account you open when you link a Portfolio by Wells Fargo checking account.
TD Bank vs. Wells Fargo: Fees
In the TD Bank vs. Wells Fargo match-up, it's important to compare fees. Wells Fargo's monthly fees can range anywhere from $5 to $30, but if you're careful to read the fine print, you can likely find a way to waive the monthly service fee. The most common way to do this is by meeting certain observable requirements like maintaining a minimum account balance or by instating direct deposits on all of your accounts.
Similarly, TD Bank offers accounts that don't ask for maintenance fees. If they do, the fees are very low or easily waivable. TD's saving accounts do have monthly maintenance fees, but it's totally possible to waive those, too. TD Bank's CD accounts also don't have a fee, but its Simple Savings accounts require a $4 to $5 monthly fee. Its Preferred Savings accounts also require $14 to $15 rates. All in all, you can typically avoid TD Bank's fees one way or another.
TD Bank vs. Wells Fargo: Rates
As stated earlier, neither Wells Fargo nor TD Bank offers impressive interest rates despite their vast resources. In your search for the best interest rates, do your research on credit unions and online-only banks. Those typically have fewer operating costs. Despite low interest rates, you can still boost your rate with a wide array of premium banking packages with either branch. However, you could end up with worse rates than most competing banks if you don't choose to actively seek out the best offered benefits wherever you can.
Bottom Line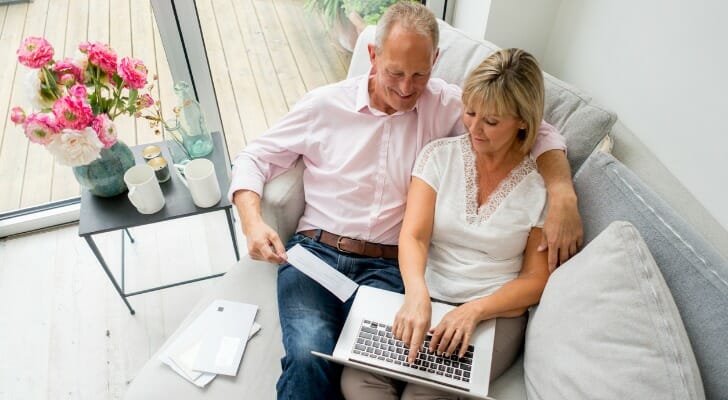 Making the TD Bank vs. Wells Fargo decision can be difficult. TD Bank is a great choice for those who don't have huge savings and would like human assistance whenever they need it. TD Bank is better suited for people new to banking, such as students or people in their early twenties. Wells Fargo offers their customers convenient access to their accounts. With Wells Fargo's 1,300 branches around the country combined with ATMs and top-notch online and mobile banking, you can deposit, withdraw or check your balance almost anywhere.
However, if generous interest rates are a top priority, there's a strong likelihood that neither Wells Fargo nor TD Bank is the bank for you. Rates from either bank are unlikely to surpass 1%. Ultimately when considering the TD Bank vs. Wells Fargo debate or exploring other options, it's best to determine which bank would be better for you by carefully comparing respective rates, accounts and fees of the two of them, given your own unique financial abilities and constraints.
Tips for Choosing the Right Bank
Before you decide on a bank for any service, make sure you have a thorough understanding of your own financial situation. Do you need a free checking account? Or are you in the market to up your savings with a high-interest savings account? Acknowledging these questions can greatly narrow down your search.
Don't underestimate the benefits of credit unions. Companies like Western Union can very likely provide much higher rates than you'd receive with TD or Wells Fargo.
You won't be able to grow your money and have a concrete retirement plan just based on the bank you use. A financial advisor is a key addition to your planning. A matching tool like SmartAsset's SmartAdvisor can help you find the perfect person with whom to collaborate.
Photo credits: ©iStock.com/sanjeri, ©iStock.com/Geber86, ©iStock.com/andresr