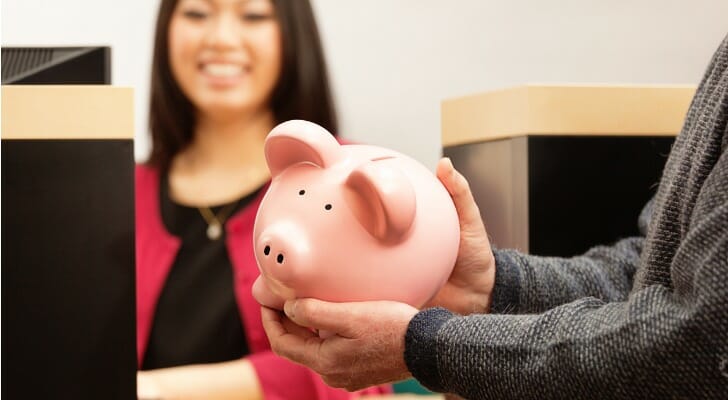 Even though credit unions are not FDIC-insured, they still enjoy strong protection from the federal government. In fact, a different entity essentially does for credit unions what the Federal Deposit Insurance Corporation (FDIC) does for banks. The National Credit Union Administration (NCUA) fund insures up to $250,000 in any account category held that a member holds. So if you open a checking account and an individual retirement account (IRA) at an NCUA-protected credit union, NCUA will cover up to $500,000 of your money. Consider working with a financial advisor to build a long-term financial plan that accounts for your banking decisions.
What Does NCUA Insurance Cover?
The NCUA insures up to $250,000 held in a specific category per individual. Common products like checking accounts, savings accounts, money market accounts, and certificates of deposit (CD) options fall under one category.
However, other options such as traditional or Roth IRAs and revocable living trusts stand in their own categories. So if you have an IRA as well as a checking account and a revocable trust held in the same credit union, the federal government protects up to $750,000 of the money you hold there.
As such, in the unlikely event that a member credit union tanks, your money is still safe.
However, this protection applies only to member credit unions. Fortunately, most credit unions are members of the NCUA. In addition, some non-members benefit from similar protections granted by the state where a credit union is located. Some also have private insurance. Nonetheless, it's always a good idea to make sure the credit union you work with is insured by the NCUA.
Which Credit Union Accounts Are Insured by the NCUA?
Below, we describe some common credit union accounts and how NCUA insurance may apply.
Deposit accounts: The NCUA generally covers checking, savings, money market and CD accounts up to $250,000 per individual and credit union. The NCUA considers the total amount of money held in these accounts for insurance purposes. So if you have $500,000 split between a checking and savings account from the same credit union, insurance applies to only a total of $250,000. However, you can extend NCUA protection by opening these types of accounts at more than one credit union.
Retirement Accounts: The NCUA insures in traditional and Roth IRA as well as Keogh retirement accounts up to $250,000 in aggregate held in a federally insured credit union. This is in addition to the protection extended to other types of accounts with a credit union such as savings accounts. So if you have a Keogh plan as well as an IRA and a checking account with a NCUA-protected credit union, each of those accounts on its own gets insured up to $250,000.
Trusts: The NCUA covers revocable and irrevocable trusts up to $250,000 per beneficiary. However, naming the same beneficiary on multiple trusts held at the same credit union generally doesn't extend protection of assets held in those trust accounts. However, you could find a financial advisor to help you establish any kind of trust account. Credit unions may have their own rules regarding trusts, and you'd have to address some tax implications as well.
How Do I Know If My Credit Union Is a Member of the NCUA?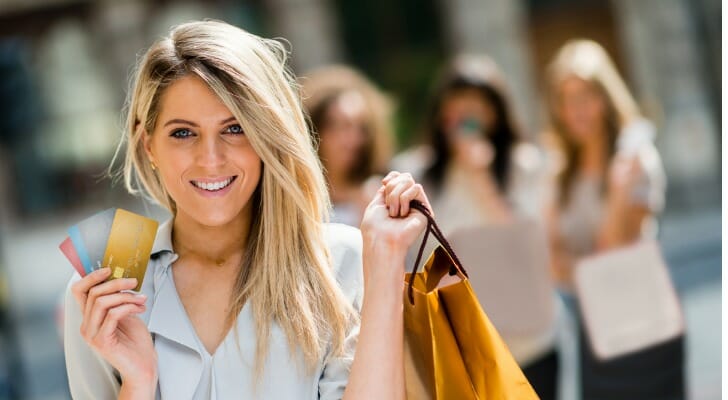 If you live near a credit union branch, chances are it's insured by the NCUA. The easiest way to find out is to walk into a branch. The NCUA requires all members to place signs in their offices indicating they are a part of the organization.
In addition, you can visit the NCUA website to look up members. Nonetheless, all credit unions have field of membership (FOM) documents that outline their charters. This would indicate insurance if any. But once you're a member of the credit union, you're a member for life. So even if you move to a different city or credit union, you take the NCUA protection with you.
How Does the NCUA Work?
The president of the U.S. appoints a three-person board that runs the NCUA. Each member serves a six-year term. At most, only two people can serve on the board and belong to the same political party.
But when you open an account at a credit union, your deposits are called shares. The NCUA protects these shares, as each member credit union contributes 1% of insured shares toward the NCUA. The organization uses these funds to cover potential claims and their operating costs. However, not a single credit union has lost insured savings since the inception of the NCUA in the 1970s. Furthermore, the NCUA also runs programs designed to help credit unions stay afloat if they're suffering financially.
How Do I Get More NCUA Insurance?
The best ways to get the most protection from the NCUA is by opening multiple types of accounts from different credit unions. And these days, you can easily open online savings accounts and other options on the internet within a few minutes.
Remember, the NCUA generally protects up to $250,000 held in a single type of account per person. So if you open a trust and a checking account with the same credit union, the NCUA can cover $250,000 for each of those accounts.
Should I Work With a Credit Union?
Credit Unions are generally just as safe as major banks protected by the FDIC. In addition, you can find some strong savings account and CD rates at these institutions. Oftentimes, these savings options pay interest rates that are competitive, or sometimes even better, than those of major banks.
And in the case of joint accounts, the NCUA insures up to $250,000 per individual. So if you and your spouse open a joint savings account, up to $500,000 in the account gets insured by the NCUA.
Bottom Line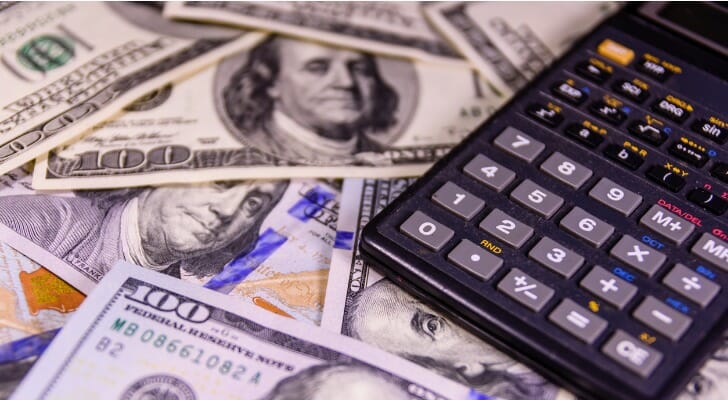 Most credit unions enjoy insurance from the NCUA. This organization functions much like the FDIC does for banks. It generally insures up to $250,000 per individual per account held at a specific credit union. One way you can expand this protection is by opening accounts with different credit unions. Plus, retirement accounts and trusts get specific coverage in addition to the protection granted to checking and savings accounts at member credit unions.
Tips for Improving Your Finances
A financial advisor can help you improve your finances. Finding a financial advisor doesn't have to be hard. SmartAsset's free tool matches you with up to three vetted financial advisors who serve your area, and you can interview your advisor matches at no cost to decide which one is right for you. If you're ready to find an advisor who can help you achieve your financial goals, get started now.
In order to extend NCUA coverage, you can open accounts with different credit unions. And if you hold deposit accounts at banks, you'd likely receive FDIC protection as well. Check out SmartAsset's breakdown of the best banks in the country to learn more.
Photo credit: ©iStock.com/YinYang, ©iStock.com/andresr, ©iStock.com/igorbondarenko