Money market accounts tend to generate interest rates that climb well above those of even the best savings accounts. They also offer additional benefits. For example, several banks link money market accounts to debit cards. You can use these to make unlimited withdrawals at ATMs without worrying about federal limitations. And the best money market accounts have no monthly fees, minimum balance requirements or a minimum opening deposit. But how does a money market account work? Read on to learn all about money market accounts and where you can find the best ones.
What Is a Money Market Account, and How Do They Work?
A money market account, or MMA, is a type of savings vehicle that banks, credit unions and other financial institutions offer. How does a money market account work? You simply deposit money into your account and it collects interest.
As with a savings account, the bank typically uses that money to provide loans to others. However, it can also be used for certificate of deposit accounts (CDs) and bonds. In exchange for this, the bank is willing to pay you a higher interest rate if you open a money market account as opposed to a regular savings account.
But the benefits don't stop there.
Advantages of Money Market Accounts
The main perk that attracts people to money market accounts is that they offer interest rates and annual percentage yields (APY) that often climb far above those tied to savings accounts.
Money market accounts also come with benefits you won't get with most traditional savings accounts. For instance, some banks allow easier access to your funds by linking your money market account to a debit card. Federal regulations that govern savings account withdrawals don't apply to ATMs. So you can make unlimited ATM withdrawals from your money market account without penalty.
Many banks also let you to write a limited number of checks from your money market account. You can't do this with most savings accounts.
But make sure you shop around and compare money market accounts from different financial institutions. Some, particularly online banks, allow you to open a money market account with little-to-no minimum deposit. And some banks don't even require you to maintain a minimum balance to earn interest. Moreover, some banks won't even charge monthly service fees.
In addition, you can link some money market accounts to your checking account for overdraft protection. So in the event that you don't have enough in your checking account to complete a purchase, your money market account will come to the rescue and cover it. If there is enough money in the money market account of course.
In addition, most institutions pay interest on a tiered basis. This means your money market rate can climb as your balance does.
So be sure to ask about these stipulations. Also, ask about how the bank compounds interest. Given the same rate, a money market account that compounds interest on a daily basis will pay you more than one that does this on a quarterly basis.
Disadvantages of Money Market Accounts
All savings and money market accounts are subject to the Federal Reserve's Regulation D. This rule limits certain types of transactions, withdrawals and transfers to six per monthly statement cycle. The following types of transactions count toward your six.
Transfers made to other accounts, including ones under the same financial institution
Automatic or pre-authorized transfers such as those set to pay bills or fund another account periodically
Scheduled ACH withdrawals
Overdraft transfers into a checking account
Phone processed transfers
Transfers made by check or debit card
Point of Sale (POS) transactions made with a debit card
If you breach your limit, banks and credit unions may take action on your account. They're allowed to close it, charge an excessive withdrawal fee or convert it to a non-interest-bearing account.
The federal government imposes these rules to make sure banks have enough in reserves at all times. They also do it so you use your savings account as intended. However, the Fed does offer some wiggle room. Regulation D doesn't apply to the following transactions.
ATM withdrawals made with a debit card
Withdrawals from a teller at a bank
Mailed checks ordered via the phone
As you can see, one of the easiest ways to access your funds without limitations is by visiting your bank or accessing an ATM if your account is linked to a debit card. In addition, many banks also partner with large nationwide ATM networks. This means you could potentially withdraw your money without paying any fees at thousands of machines. Don't know where to find one? Most mobile banking apps have functions that allow you to look up ATMs based on the zip code you're in.
Still, there are some major disadvantages you should look out for. Some banks require you to make a large minimum deposit to open a money market account. So while you can open a traditional savings account at some institutions with as little as $25, some may require an opening deposit of $5,000 to $10,000 for a money market account. You may even face monthly fees as large as $15 if you don't maintain those minimum balances. The key is to compare savings accounts and ask questions. Many online banks, for instance, waive all of these requirements.
Who Should Get a Money Market Account?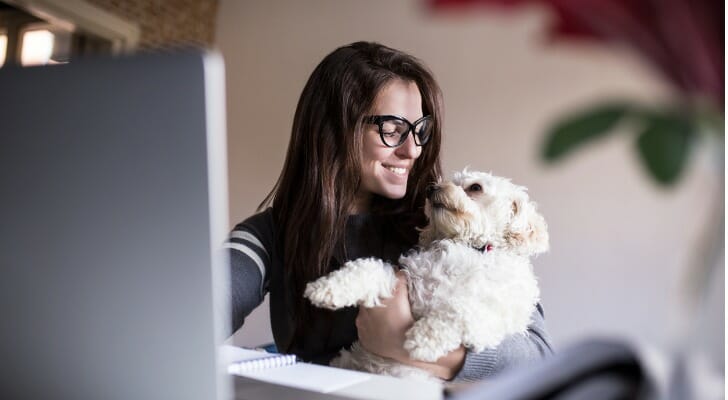 Customers looking to open their first savings account to build an emergency fund should consider a money market account. These options tend to generate higher yields than traditional savings accounts and offer better liquidity than certificate of deposit (CD) accounts. But if you're comfortable with locking in your money for a set period of time in exchange for an even higher APY, you should look into CDs with the best CD rates.
What Are the Best Money Market Accounts?
We examined more than 30 money market accounts available through banks across the country. We paid attention to APYs, minimum opening deposits, monthly fees, minimum balances and more. The result was a list of five options that make it easy for you to save money and see it grow. Below are our winners.
Sallie Mae Money Market Account
Those looking for a solid account they can manage online may be interested in Sallie Mae's money market account. It offers a 0.75% APY, which is well above the national average.
You can open one with any amount you'd like. And you don't have to worry about maintaining a minimum balance or paying any monthly service fees. However, the bank doesn't offer the easiest access to your funds. For example, it doesn't work with extensive ATM networks. And Sallie Mae only has one physical location. So you may have to handle all customer service on the phone. Overall, this account may work for the more experienced saver who wants to generate a major return and keep funds invested.
Axos Bank High Yield Money Market Account
This online-only bank offers a money market account with an solid APY of 0.25%. That rate is equal to the one tied to Sallie Mae, and you'd have much easier access to your funds. For example, the bank hooks you up with a debit card. You can use it to make unlimited transactions at any ATM. Plus, the bank will reimburse ATM fees charged by other banks or machine owners up to a certain limit. However, the bank is still making updates on its mobile app following its name change. So far, reviews of the app are less than stellar.
Ally Bank Money Market
Another online-only entity on our list, Ally Bank delivers a solid money market account. It collects an APY of 0.75% and Ally compounds interest daily. Plus, it requires no minimum opening deposit, minimum balance or monthly fees.
The bank will even provide you with a free debit card. You can use it to make fee-free transactions at thousands of ATMs in the nationwide Allpoint network. In addition, Ally offers one of the best mobile apps we've examined. You can use it to monitor all of your accounts including CDs and individual retirement accounts (IRAs). Additionally, you can use it to deposit checks.
Customers who want an inexpensive savings account that generates a strong APY and is easy to manage online should find this option very appealing.
Discover Online Money Market Account
You'd need at least $2,500 to open an Online Money Market Account from Discover. However, the bank offers several perks. For starters, it offers a current APY of 0.70%. It rises to 0.75% for balances above $100,000. You'd also get a debit card that you can use fee-free at more than 60,000 ATMs across the country.
Along with having no minimum balance fees, Discover waives fees for services like debit card replacement with expedited delivery, official bank checks and account closure.
TIAA Bank Money Market Account
TIAA Bank requires the largest opening deposit on our list of best money market accounts. But it's worth mentioning. The bank charges no monthly maintenance fees. And it will reimburse you fees charged by non-network ATMs each month as long as you maintain a minimum balance of $5,000. If it drops below that level, the bank will return up to $15 in these fees. Furthermore, TIAA Bank charges no fees for online bill pay. This account has a 0.70% APY.
Overall, this is a solid money market account for the more affluent customer who is looking to make a serious return on his or her emergency fund.
Below are the current ongoing APY tiers, which will apply after the first year:
$0 – $9,999.99: 0.70%
$10,000 – $24,999.99: 0.70%
$25,000 – $49,999.99: 0.70%
$50,000 – $99,999.99: 0.70%
$100,000 – $10,000,000: 0.70%
Bottom Line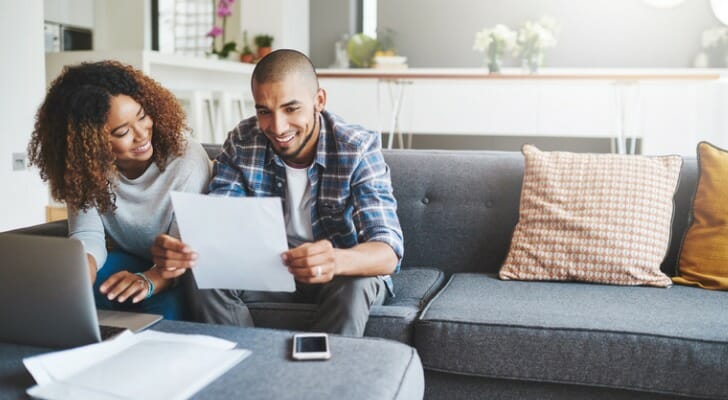 Money market accounts are solid savings options that can offer high returns and easy access to your money. But not all are created equal. So make sure you shop around.
Financial Wellness Tips
Having a solid savings or money market account is crucial to your financial wellness. But there are other strategies for growing an emergency fund that you should consider.
From paying off debt to saving for retirement, reaching financial wellness can be a challenge. If you'd like some help, you can always reach out to a financial advisor. You can also use our SmartAsset financial advisor tool. It provides you with the profiles and contact information of up to three financial advisors in your area. You can review their credentials and expertise before deciding whether to work with one.
Take a look at our list of 5 questions to ask when choosing a financial advisor.
Photo credit: ©iStock.com/valentinrussanov, ©iStock.com/Anchiy, ©iStock.com/PeopleImages