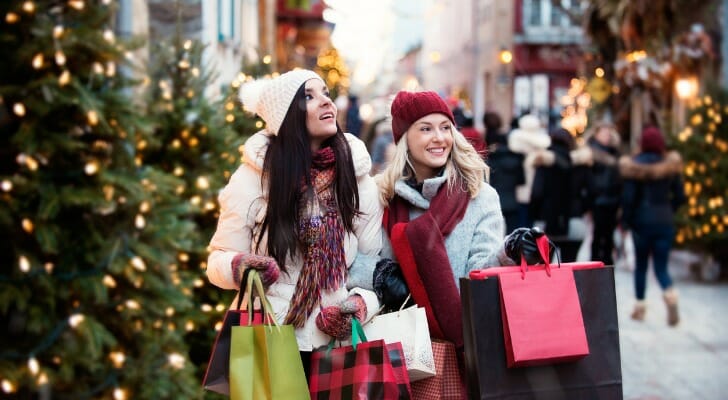 Though it may seem like an unofficial federal holiday, most banks are actually open on Black Friday. For 2020, you should make sure to check in on local COVID-19 related restrictions to see if physical banking is limited more generally in your municipality. If you want help with banking and finance more generally, consider finding a financial advisor to work with.
Black Friday: Is Your Bank Open?

Although many would consider Black Friday a holiday unto itself, it is not a federal holiday. So, unlike on a true bank holiday, most banks with stand-alone brick-and-mortar locations will be open that Friday. It's possible, however, that these banks may have shortened hours, so you may want to check with your local branches to inquire about the day's hours ahead of time.
Another thing to keep in mind is that in about half of U.S. states, the day after Thanksgiving is considered a state holiday. Some local banks and credit unions may be closed in these states as a result. Additionally, bank branches that operate within other businesses, such as locations in supermarkets and on college campuses, may also be closed as a result of these businesses being closed.
The following states have state holidays on the day after Thanksgiving. If you live in one of these states, it's worth calling your local branch or checking the website before visiting the bank that day.
States Where the Day After Thanksgiving is a State Holiday
– California
– Delaware
– Florida
– Georgia
– Illinois
– Indiana
– Iowa
– Kansas
– Kentucky
– Maine
– Maryland
– Michigan
– Minnesota
– Nebraska
– Nevada
– New Hampshire
– New Mexico
– North Carolina
– Oklahoma
– Oregon
– South Carolina
– Tennessee
– Texas
– Virginia
– Washington
– West Virginia
Federal Holidays Mean Banks Are Closed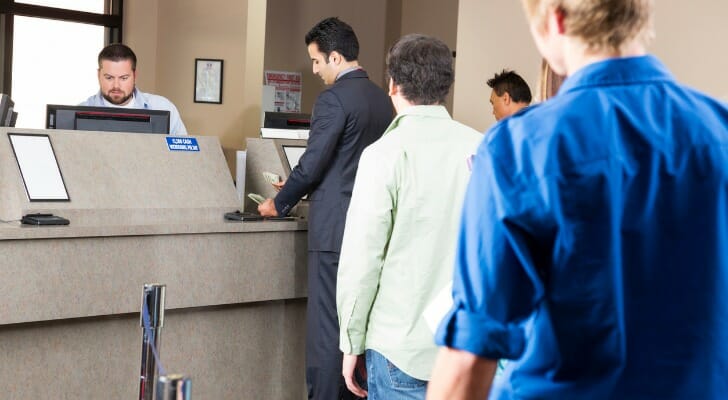 While most banks will be open on Black Friday, Thanksgiving is a different matter. Thanksgiving Day is a federal holiday, meaning it was established by law as a day non-essential government businesses are closed. This in turn means that it's a bank holiday, so you can be sure that your local bank will be closed on Thanksgiving Day.
Many businesses also close their doors early on the Wednesday before Thanksgiving to give their employees extra time to travel and/or spend time with family. Although banks usually don't abide by this policy, it couldn't hurt to call your bank and make sure they're not closing early that Wednesday.
Here are all the U.S. federal holidays. Bank branches will be closed on all of these days.
U.S. Bank Holidays
Holiday
Date
New Year's Day
January 1
Martin Luther King Day
3rd Monday of January
Presidents' Day
3rd Monday of February
Memorial Day
Last Monday of May
Independence Day
July 4
Labor Day
1st Monday in September
Columbus Day
2nd Monday in October
Veterans Day
November 11
Christmas Day
December 25
How to Access Your Funds on Thanksgiving
You may be planning on starting your shopping on Thanksgiving itself, as some stores are open late that day. If you don't have time to stop by your bank in the days before you go shopping, simply visit one of its fee-free ATMs. Any bank with physical locations will have these cash machines. These can normally be found at your bank's branches and at stand-alone locations, but they may also have a partnership with a larger ATM network like Allpoint. You'll need just your debit card to make an ATM withdrawal.
If you want to check your account balance or transaction history, make an inter-account transfer or pay your bills, online banking is the quickest way to go. This service is available at virtually every bank and can be extremely valuable. Mobile banking apps almost always provide many of the same benefits, along with mobile check deposit and an ATM locator. Offerings such as these could be lifesavers on Thanksgiving.
Need to borrow money from family or friends to fund that Black Friday excursion? Money transfer apps like Venmo and PayPal will let you do so from your phone. Many banks are also building their own money transfer services or teaming up with existing apps. One of the most popular names in this market is Zelle®. If you need to lend or borrow money to friends or family, you might be able to do so from your bank's mobile app.
Tips to Better Your Banking Experience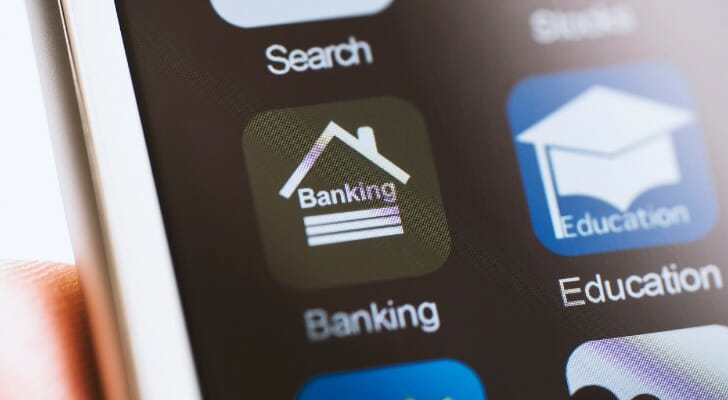 You don't need to worry about your bank's branches closing if your bank doesn't have any branches. Online-only banks offer great desktop and mobile portals for conducting your banking business 24/7. Plus, these online banks tend to have much better interest rates on savings accounts and other deposits.
Your bank account is just one part of your financial picture. If you want to grow your money and be financially secure, it's a good idea to speak with a financial advisor. The SmartAsset financial advisor matching tool will set you up with as many as three local advisors that can help ensure you've got a financial plan that meets your goals.
Photo credit: ©iStock.com/manonallard, ©iStock.com/Alina555, ©iStock.com/TARIK KIZILKAYA