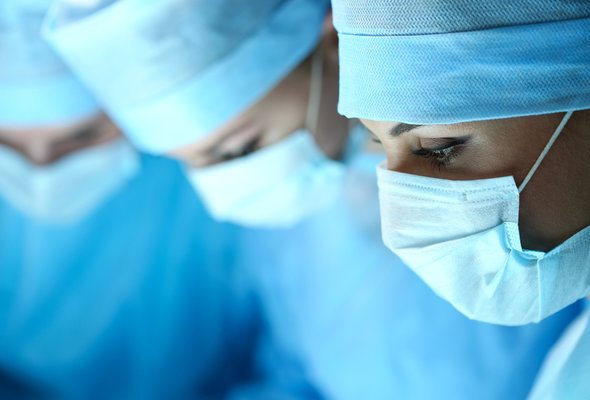 Surgery is a prestigious field that requires a high degree of skill, dedication and hard work of its members. Not surprisingly, surgeons' compensation reflects this fact, as the average salary of a surgeon was $255,110 in 2018. This figure can vary slightly depending on where you live and the type of institution at which you work. Moreover, the path to becoming a surgeon is long and will most likely involve plenty of student debt.
Average Salary of a Surgeon: The Basics
According to the Bureau of Labor Statistics (BLS), the average salary of a surgeon was $255,110 per year, $122.65 per hour in 2018. Even the lowest-paid 10% of surgeons earn $94,960 per year, $45.65 per hour, so the chances are high that becoming a surgeon will result in a six-figure salary. The average salary of a surgeon is higher than the average salary of doctors, with the exception of anesthesiologists, who earn roughly as much as surgeons.
Keep in mind that the hourly figures stated here are based on a standard, 40-hour work week. Since many surgeons work long or unconventional hours, that figure may vary more than the annual figure.
The top-paying state for surgeons is Nebraska, with a mean annual salary of $287,890. Following Nebraska is Maine, New Jersey, Maryland and Kansas. Top-paying metro area for surgeons include Cincinnati, OH-KY-IN; Winchester, WV-VA; Albany-Schenectady-Troy, NY; New Orleans-Metairie, LA; and Bowling Green, KY.
Where Surgeons Work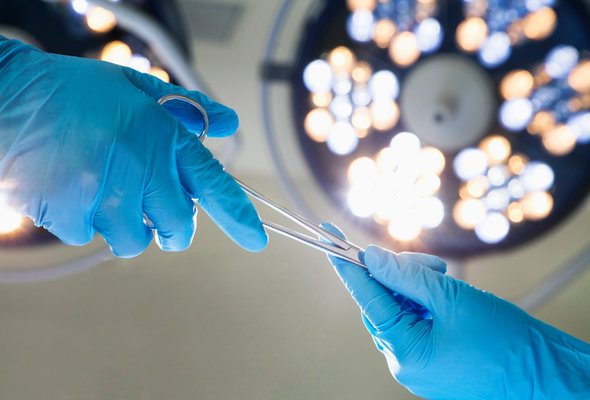 According to BLS data, most of the surgeons in the U.S. work in physicians' offices, where the mean annual wage for surgeons is $265,920. Second to physicians' offices for the highest concentration of surgeons are General Medical and Surgical Hospitals, where the mean annual wage for surgeons is $225,700. Colleges, universities and professional schools are next up. There, surgeons earn an annual mean wage of $175,410. A smaller number of surgeons are employed in outpatient Care Centers, where the mean annual wage for surgeons is $277,670. Last up are special hospitals. There, the mean annual wage for surgeons is $235,770.
Becoming a Surgeon
You may have heard that the cost of becoming a doctor, including the cost of medical school and other expenses, has soared. Aspiring surgeons must first get a bachelor's degree from an accredited college, preferably in a scientific field like biology.
Then comes the Medical College Acceptance Test (MCAT) and applications to medical schools. The application process can get expensive quickly, as many schools require in-person interviews without reimbursing applicants for travel expenses.
If accepted, you'll then spend four years in medical school earning your M.D. Once you've accomplished that, you'll almost certainly enter a residency program at a hospital. According to a 2018 survey by Medscape, the average medical resident earns a salary of $59,300, up $2,100 from the previous year. General surgery residents earned slightly less ($58,800), but more specialized residents like those practicing neurological surgery earned more ($61,800).
According to the American College of Surgeons, surgical residency programs last five years for general surgery. But some residency programs are longer than five years. For example, thoracic surgery and pediatric surgery both require residents to complete the five-year general surgery residency, plus two additional years of field-specific surgical residency.
Surgeons must also be licensed and certified. The fees for the licensing exam are the same regardless as specialty, but the application and exam fees for board certification vary by specialty. Maintenance of certification is also required. It's not a set-it-and-forget-it qualification. The American Board of Surgery requires continuing education, as well as an exam at 10-year intervals.
Bottom Line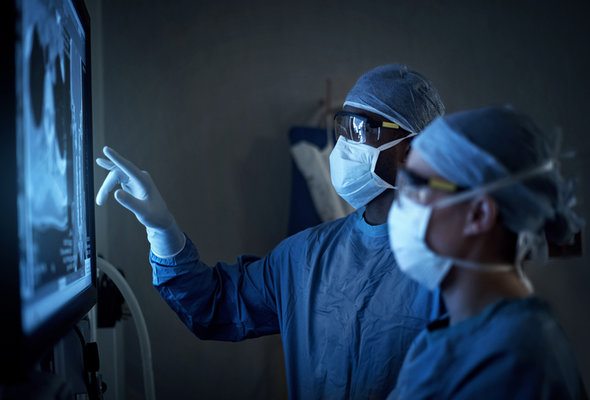 Surgeons earn some of the highest salaries in the country. However, the costs associated with becoming a surgeon are high, and student debt may eat into surgeons' high salaries for years. The costs of maintaining certification and professional insurance are significant ongoing costs associated with being a surgeon.
Tips for Forging a Career Path
Your salary dictates a lot of your financial life, such as how much you can afford to pay in rent and the slice of your paycheck that goes to taxes. However, there are some principles that apply no matter your income bracket, like the importance of an emergency fund
SmartAsset's financial advisor matching tool can help you find a person to work with to meet your needs. First you'll answer a series of questions about your situation and goals. Then the program will narrow down your options from thousands of advisors to three experts in your area.
Photo credit: ©iStock.com/megaflopp, ©iStock.com/XiXinXing, ©iStock.com/shapecharge