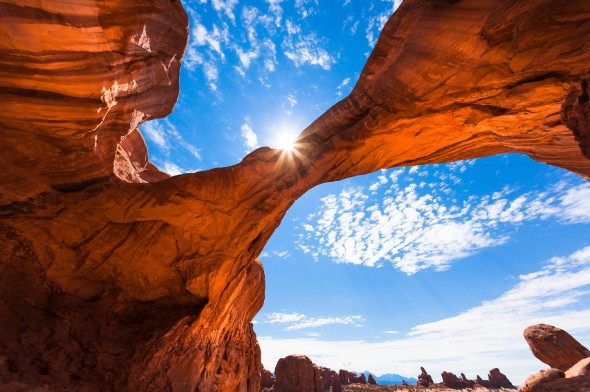 On March 1, 1872 Congress voted to establish Yellowstone National Park, the first national park. Today, there are over 400 national parks and over 20,000 National Park Service employees. Want to know more about these parks, how they're funded and how the economics of national parks affects local communities? You're in the right place.
Check out our federal income tax calculator.
The National Park Service
There were national parks before there was a National Park Service. The national parks created in the years following Yellowstone's 1872 designation were managed by the Department of the Interior, the War Department or the Forest Service, depending on the park.
Then, in 1916 via the Organic Act, Woodrow Wilson created the National Park Service (NPS) within the Department of the Interior (DOI) and gave the NPS the responsibility of managing the national parks and monuments that the DOI already managed.
Later, 1933 saw the transfer to the NPS of all the parks and monuments previously managed by the War Department and the Forest Service, consolidating the National Park Service as we know it.
As of 2020 there are 84 million acres of national park land across 50 states and the District of Columbia, American Samoa, Guam, Puerto Rico, Saipan and the Virgin Islands.
Related Article: The Most Fitness-Friendly Places for 2021
Where the Money Comes From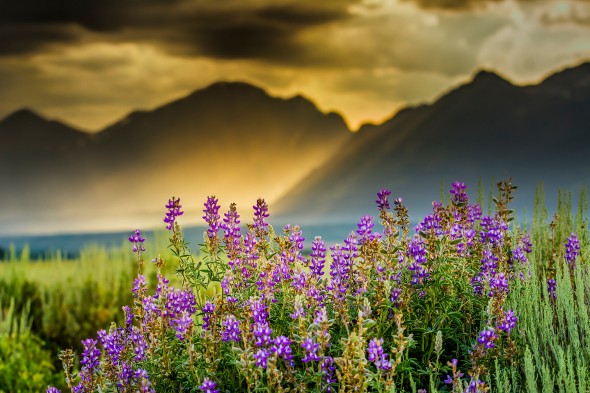 In a way, every American who pays federal income taxes contributes to the national parks budget. That's because the federal government foots the bill for the National Park Service. Want to take a detailed look at the NPS budget? Take a look at the bureau's Green Book budget for each fiscal year.
The national park budget is separated into two categories: discretionary and mandatory funds. Each year, the NPS submits a budget proposal that gets wrapped into the budget for the Department of the Interior and the Executive Branch as a whole. That proposed budget then goes to Congress for review.
For FY 2021, the park services says that Interior and Agriculture departments "manage an infrastructure asset portfolio with over $18 billion in deferred maintenance" which includes structures, trails, roads, utility systems that run through national park land.
While national parks charge fees, these fees are not nearly enough to fund the national park system, which is why the NPS depends so heavily on Congress' budget appropriations.
Another important source of funding for national parks is the federal Land and Water Conservation Fund. Congress created the Land and Water Conservation Fund in 1965. The idea was to take money from the extractive industries of offshore oil and gas and put that money into the conservation of land and water via public parks.
The fund gets $900 million in royalties per year, but a lot of that money is siphoned to other, non-park spending. Because the NPS isn't getting the full $900 million from year to year, funding is unpredictable. Since 1965, Congress diverted over $20 billion in program revenue to other purposes.
The fund is supposed to provide the money for the acquisition of new lands for national parks, national wildlife refuges, national forests and trail systems. It was also intended to provide 50-50 matching grants to help state and local governments preserve park land in partnership with the NPS.
Check out our budget calculator.
Public-Private Partnerships
Did you know that many national parks contain privately managed concessions? Or that there are private enclaves (called "inholdings") within public national park land? It's all true. There are a reported 11,640 pieces of private land inside U.S. national parks, equal to 3% of park land. That's why you can stumble across a private home in Zion National Park.
What's more, the blurring of the public-private line may be on the upswing. President Obama has called for the expansion of private investment in our national parks to help raise funds for the 100th anniversary of the National Parks Service. Some senators have called for states to have the power to seize park land and lease it for drilling, logging and mining.
Currently, private companies receive concessions to manage visitor services in national parks and collect visitor access fees. This is managed through the NPS' Commercial Services division.
According to the division's website, "In concert with other NPS divisions, the Commercial Services Program administers more than 500 concession contracts that, in total, gross over $1 billion annually. NPS concessioners employ more than 25,000 people in a variety of fields during peak seasons, providing services ranging from food service and lodging, to whitewater rafting adventures and motor coach tours."
The NPS grants 575 concession contracts but 60 contracts generate 85% of total gross receipts. 75% of contracts are under $500,000. Concessioners pay a franchise fee to the federal government based on the value of the contract. This franchise fee averages 5% on all contracts.
The Multiplier Effect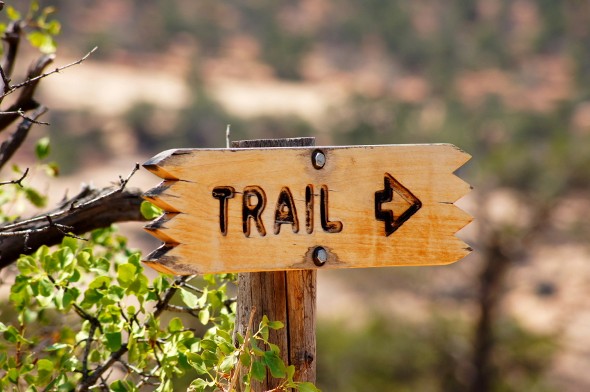 The economics of national parks isn't just about the parks themselves. It's also about the effects those parks have on the surrounding local economy. According to a 2014 National Park Service report on "National Park Visitor Spending Effects," visitors to national parks spur billions in economic activity and support hundreds of thousands of jobs across the nation.
In 2014, the National Park System received over 292 million recreational visits. Those visitors spent $15.7 billion in what the NPS calls "gateway communities" (communities located within 60 miles of a park) spurring the local economies of nearby towns. And that's just in the gateway communities. Overall, visitors to national parks in 2014 supported 277,000 jobs.
According to the NPS report, spending by park patrons contributed "$10.3 billion in labor income, $17.1 billion in value added, and $29.7 billion in output. The lodging sector saw the highest direct contributions with 48 thousand jobs and $4.8 billion in output directly contributed to local gateway economies nationally. The sector with the next greatest direct contributions was restaurants and bars, with 60 thousand jobs and $3.2 billion in output directly contributed to local gateway economies nationally."
In addition to having an effect on the wider economy, national parks also have an effect on the country's carbon budget. Translation? The natural lands in the country's national parks capture CO2 emissions, reducing the nation's contribution to global warming.
According to DOI scientists, 78% of the national parks studied were net carbon sinks, meaning that they stored more CO2 than they released. According to the DOI, "Great Smoky Mountains National Park stored the largest amount of CO2, 1.6 million metric tons, valued at $64.4 million, each year."
America's Most Popular National Parks
According to the director of the NPS, "The national parks return more than $10 for every $1 the American taxpayer invests in the National Park Service." In 2014, visits to national parks were up 7% (or 19.2 million visits) over 2013. Visits were down in 2013 because of park closures due to the 16-day government shutdown, an earthquake at the Washington Monument and the effects of Superstorm Sandy.
Several national parks, including Joshua Tree, Rocky Mountain, Grand Teton and Glacier national parks, broke their visitation records in 2014.Which were the most visited parks in 2014, the last year for which the NPS has released statistics? Here's the list of the top 10.
1. Golden Gate National Recreation Area (15,004,420 visits)
2. Blue Ridge Parkway (13,941,749 visits)
3. Great Smoky Mountains National Park (10,099,276 visits)
4. George Washington Memorial Parkway (7,472,150 visits)
5. Lincoln Memorial (7,139,072 visits)
6. Lake Mead National Recreation Area (6,942,873 visits)
7. Gateway National Recreation Area (6,021,713 visits)
8. Natchez Trace Parkway (5,846,474 visits)
9. Chesapeake & Ohio Canal National Historic Park (5,066,219 visits)
10. Grand Canyon National Park (4,756,771 visits)
The Costs of a National Park Visit
Depending on where you live, you may be fortunate enough to have a national park nearby. For some lucky Americans, a visit to a national park is as simple as hopping in a car or bus and heading down the road. For the rest of us, a visit to a national park requires some planning and expense.
On a tight budget? You can generally save money by driving rather than flying or taking the train. And all national parks are free on certain days, like Martin Luther King Day and Veterans Day.
If you'd like to plan a longer visit you can take advantage of free entry during National Park Week (April 16th to 24th in 2016). There's also free entry August 25th to 28th in honor of the National Parks Service's birthday and on September 24th for National Public Lands Day.
There's no getting around the fact that fuel prices and national park access fees have risen faster than consumer incomes. That's a major contributing factor to the decline of per capita national park visitation rates, which are down from their 1997 peak.
2016 marks the 100th anniversary of the National Park Service, which could spur a revival of visitation to – and appreciation of – our national parks. President Obama has requested a discretionary budget increase of $326.3 million to prepare for and celebrate the Centennial.
Update: Have financial questions about more than just state parks? SmartAsset can help. So many people reached out to us looking for tax and long-term financial planning help, we started our own matching service to help you find a financial advisor. The SmartAdvisor matching tool can help you find a person to work with to meet your needs. First you'll answer a series of questions about your situation and goals. Then the program will narrow down your options from thousands of advisors to three fiduciaries who suit your needs. You can then read their profiles to learn more about them, interview them on the phone or in person and choose who to work with in the future. This allows you to find a good fit while the program does much of the hard work for you.
Photo credit: © iStock.com/zodebala, © iStock.com/Dean_Fikar, © iStock.com/pixLB