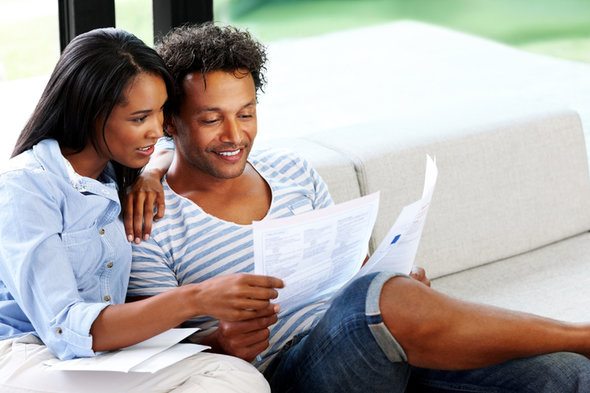 As a general rule, you shouldn't wait until the last second to file your tax return. It helps to plan and make certain decisions ahead of time to speed up the process. For one, if you're married, you'll need to decide whether you will file a joint or separate return. Typically, a joint return is the smartest move, since you can cash in on some valuable tax breaks. But sometimes it makes more sense to file on your own. A financial advisor can help you optimize the best tax strategy for your financial goals.
1. One of You Is Self-Employed
Whether you own a small business or work as a freelancer, your taxes will look very different from someone with a traditional 9-to-5 gig. First, you're responsible for paying income tax on the money you earn. Then you also have to cover your Social Security and Medicare tax. For 2021, the self-employment tax rate is 15.3%.
Since your taxes aren't being taken out during the year, you're generally expected to make estimated quarterly payments (every three months) to cover the amount of tax you owe. If you haven't been doing that or you underestimated what to set aside, that can add to your joint tax liability or take a big bite out of your refund. Splitting your taxes up may disqualify you from claiming certain credits or deductions. However, it can also minimize the amount of tax you'll owe overall.
2. You're Struggling With Student Loan Debt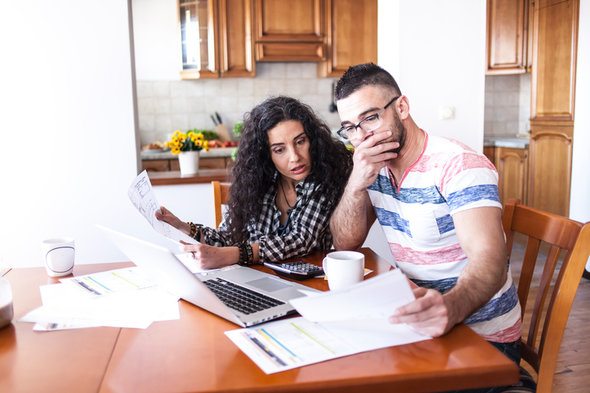 Student loan debt in the U.S. has reached staggering proportions and approximately 70% of students leave school with loans. The average debt load hovers right around $30,000. For grads who are struggling to find their way in the job market, paying it down can be a challenge. Opting for an income-dependent repayment plan can offer some short-term relief but qualifying can be a challenge if you're married.
If you file your return jointly, an income-based repayment plan will consider both you and your spouse's income. This happens even if only one of you carries the responsibility of paying the debt. When you file separately, only your income is taken into account to determine what kind of payments you qualify for. Again, you're sacrificing certain other tax benefits. If you don't have kids and normally take the standard deduction, you may not feel as much of a pinch.
3. You Have a Lot of Itemized Deductions
Deductions can be a major boon at tax time, since they reduce your taxable income. But the IRS limits how much you can write off based on what you make. If one or both of you has a substantial amount of deductions to claim and there's a pretty sizable gap in what you earn, filing separate returns can get you both the full amount of tax benefits.
For example, let's say you experienced a serious illness or injury and you racked up some big out of pocket medical expenses. You can then deduct the amount that exceeds 7.5% of your adjusted gross income. If you earn $25,000 but your spouse earns $150,000, combining your income on your taxes is going to significantly reduce the tax benefit you'd get from the deduction, if you were able to claim it all. In this case, going solo would probably yield the bigger advantage.
Bottom Line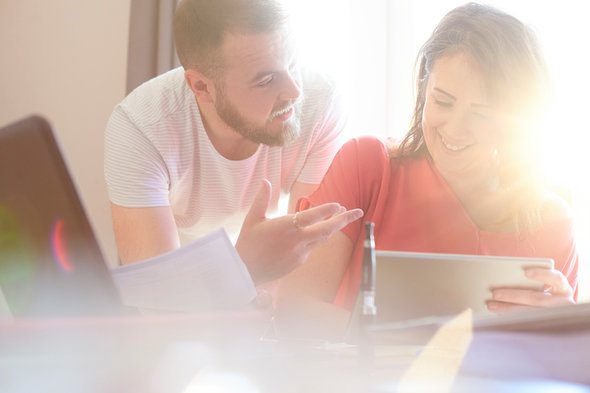 These are just some of the most important things married couples should keep in mind when planning their tax strategy. If you're getting divorced or you're worried about being liable for your spouse's tax debt, filing separately may be a no-brainer. When you're trying to decide what the best choice is, running the numbers can give you an idea of how much you stand to gain or lose either way.
Tax Season Tips
Lower your tax liability by working with a financial advisor. Finding a qualified financial advisor doesn't have to be hard. SmartAsset's free tool matches you with up to three financial advisors in your area, and you can interview your advisor matches at no cost to decide which one is right for you. If you're ready to find an advisor who can help you achieve your financial goals, get started now.
You can figure out how to file your taxes early by using an electronic filing service. TurboTax is one of the most popular tax-filing services and it consistently gets high ratings on usability and customer support.
See if you'll be getting a refund or if you're likely to have to send a check to the government using SmartAsset's tax return calculator.
Photo credit: ©iStock.com/Dean Mitchell, ©iStock.com/Vladimir Vladimirov, ©iStock.com/MartinPrescott