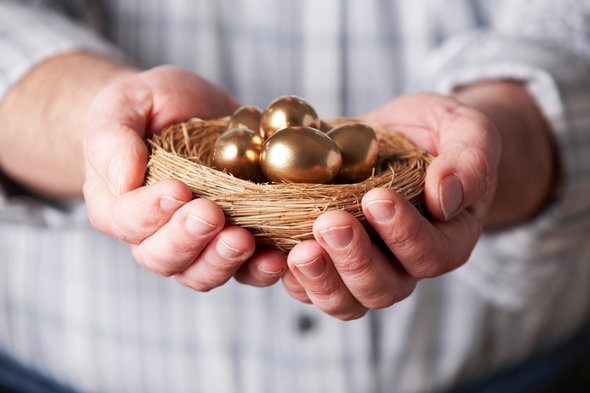 There are many different routes you can take when you're trying to save for retirement. Some of the most popular options include 401(k)s, traditional IRAs and Roth IRAs. A lesser-known choice is the gold IRA, which allows you to invest in gold and other metals, like platinum and silver, in the form of bars, coins and bullion. By contrast, a regular IRA would consist of stocks, bonds and other investments. Gold IRAs come in both Roth and traditional variations.
What Is a Gold IRA?
With a traditional or Roth individual retirement account (IRA), you invest your savings in the form of stocks, bonds, mutual funds and other securities. With a gold IRA, however, your account holds gold in the form of coins, bullion or bars. You can also own other metals like silver, platinum and palladium in your gold IRA. When it comes to IRA contributions, disbursements and taxes, gold IRAs follow the same rules and procedures as other IRAs.
Many gold IRA account holders also choose to invest in other gold-related investments called "paper assets." These include stocks and exchange-traded funds (ETFs) in gold mining companies, precious metals commodity futures or precious metals mutual funds. Note that this is rare, though, as most gold IRAs strictly consist of physical metal investments.
What Precious Metals are Eligible for Gold IRAs?
Not all gold or other precious metals will qualify for inclusion in an IRA. The metals you want to invest in will have to meet fineness standards established by the IRS. For context, gold must be .9950 pure, silver must be .9990 pure and platinum and palladium must be .9995 pure. Here's a general breakdown as to what your gold IRA can include:
Gold IRAs: Eligible Precious Metals
Type of Metal
Examples
Gold
– Certain bars and bullions produced by a national government mint or an approved refiner
– American Eagle coins
– Uncirculated Gold Buffalo coins
– Canadian Maple Leaf coins
– PAMP Suisse bars
– Austrian Philharmonic coins
– Australian Kangaroo/Nugget coins
Silver
– Certain bars and bullions produced by a national government mint or an approved refiner
– American Eagle coins
– Canadian Maple Leaf coins
– Australian Kookaburra coins
– Mexican Libertad coins
Platinum
– Certain bars and bullions produced by a national government mint or an approved refiner
– American Eagle coins
– Canadian Maple Leaf coins
– Australian Koala coins
– Isle of Man Noble coins
Palladium
– Certain bars and bullions produced by a national government mint or an approved refiner
– Canadian Maple Leaf coins
There are a number of precious metals that are not allowed in gold IRAs. Principal among these are collectible coins, such as graded or certified coins. Outside of these, the following metals are deemed unacceptable:
Austrian Corona
Belgian Franc
British Sovereign and Britannia
Chilean Peso
Dutch Guilder
French Franc
Hungarian Korona
Italian Lira
Mexican Peso
South African Krugerrand
Swiss Franc
How to Open a Gold IRA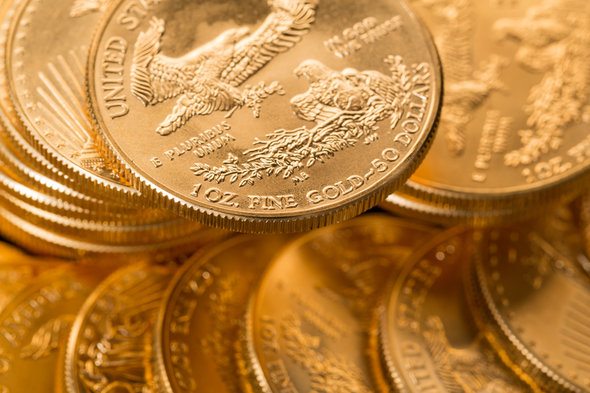 In order to have a gold IRA, you have to select a custodian to provide an account and hold the assets for you. This is because the gold must go into an IRS-approved depository, and not just a regular savings account. You can head to your nearest bank, credit union, trust company or brokerage firm to find an approved custodian for your gold IRA.
Of course, you're going to want a custodian you can trust with your gold, so look around before committing. Keep an eye out for companies with a good history of holding gold IRAs and physical assets. Custodians with a good track record can also help you create a relationship with precious metals dealers. Check out customer reviews to see how each company has performed when it comes to various customers' needs. Don't forget to weigh the fees of each custodian, since setting up a gold IRA will include various charges.
Pros and Cons of a Gold IRA
In addition to the long-term benefits of owning physical gold, a gold IRA also helps to diversify your retirement portfolio. Having gold investments provides some security should your stocks or funds go south. This is because gold prices react opposite to inflation. In turn, the value of gold goes up as the value of the dollar falls.
Although equity investments have the potential to be adequate hedges against inflation, fixed-income securities like bonds won't fare so well. Fixed-income investments are normally safe for retirement saving. But if the effect that inflation has on them makes you at all apprehensive, a gold IRA could provide a happy medium.
Besides the significant upfront costs to establish a gold IRA, there are some other drawbacks. For one, your precious metal coins or bars could be stolen from your depository or safety deposit box. Precious metals are typically insured up to a certain amount when kept in a custodial depository, so you do have some protection. This is another reason to conduct an exhaustive search for the best and most trustworthy custodian for your gold IRA.
Another risk of having a gold IRA is the instability surrounding gold mines and the companies that own them. Some investors also dislike that gold IRAs don't pay dividends or interest.
Bottom Line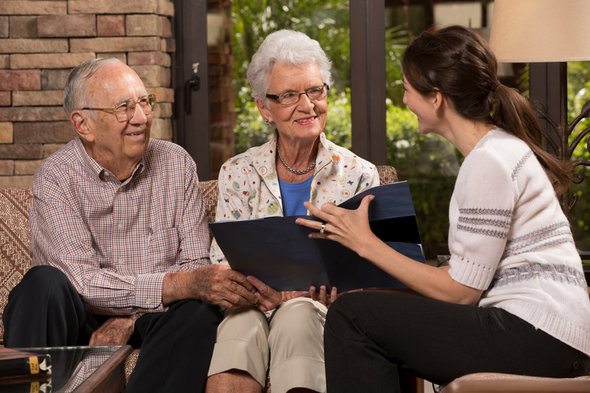 A gold IRA could be an excellent way for you to diversify your retirement portfolio. It can protect your savings from plummeting in the event of a stock market crash or high inflation. Keep in mind that you will need to do your research before getting a gold IRA. Make sure that this type of IRA is right for you and your retirement future. Only then can you focus on finding the best custodian to keep your gold investments safe and sound.
Planning for Your Retirement
Although IRAs are popular, don't forget about the trusty 401(k). These retirement savings accounts are often some of the easiest to access, being that employers almost always originate them. If you want to get an estimate as to what your 401(k)'s balance could evolve into over a long time period, check out SmartAsset's 401(k) calculator.
Retirement planning is an extensive and long-winded endeavor that takes some level of knowledge to do well. If you're at all intimidated by this, perhaps talking to a financial advisor could be worthwhile. SmartAsset's financial advisor matching tool can help you locate fiduciary advisors in your area. Your answers to our short questionnaire will help us to decipher which advisors are best suited for your needs.
Photo credit: iStock.com/MachineHeadz, iStock.com/BackyardProduction, iStock.com/inhauscreative