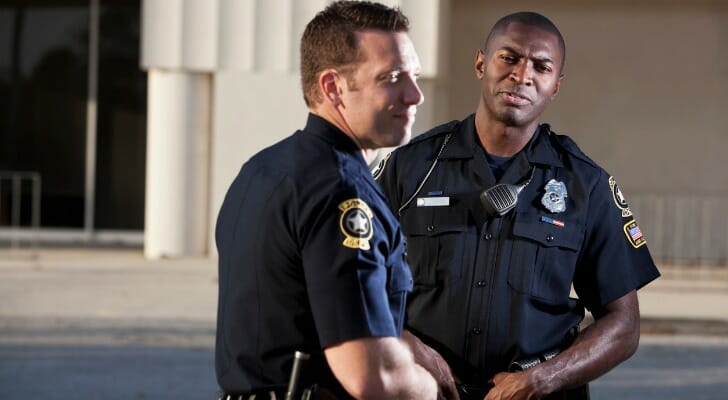 The average police officer salary is higher than you might expect. The median annual salary of a police officer is $65,400. Being a police officer comes with risks, but it can also be a financially rewarding career. Let's take a closer look at the average salary of a police officer and where officers make the most. No matter what your job and salary, a financial advisor can help you make the most of your money, so consider finding one with SmartAsset's free financial advisor matching service.
Police Officer Salary: The Basics
According to the Bureau of Labor Statistics (BLS), the average salary of a police officer is $65,400. That's for a BLS category that encompasses police officers and sheriff's patrol officers. Detectives and criminal investigators are in a separate category and earn a median salary of $81,920. Transit and railroad wardens, another category, have median annual salaries of $74,030, while fish and game wardens earn median salaries of $57,710.
BLS data shows that the median annual wage for "police and detectives," the category that encompasses all of the above professions, was $63,380 in May 2018. In 2018, the lowest-paid 10% of police and detectives earned less than $36,550 and the highest-paid 10% earned more than $106,090. Most police and detectives belong to unions.
The BLS also tracks what it calls the "job outlook" for the professions it studies. The job outlook is the percentage by which the number of people in a given job is expected to grow between 2016 and 2026. The average rate across all jobs is 7%. For police and detectives, the job outlook is also 7%, right on average.
Where Police Officers Earn the Most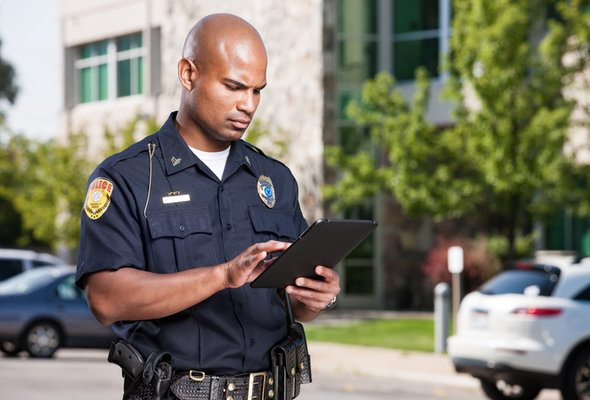 The BLS collects geographic data on workers' salaries. From this data, we can identify the places where police officers earn the most. The top-paying state for police and sheriff's patrol officers is California, where the average annual salary for police and sheriffs' patrol officers is $101,380 (again, this category does not include detectives, transit police or game wardens). Other high-paying states are New Jersey, Alaska, Washington and Illinois.
What about the top-paying metro area for police and sheriff's patrol officers? That would be San Jose-Sunnyvale-Santa Clara, CA, where the average annual salary in the field is $125,990. Other high-paying metro areas for officers are likewise clustered in California, including San Francisco-Redwood City-South San Francisco, CA; Vallejo-Fairfield, CA; Santa Rosa, CA; and Napa, CA. Officers' average annual salaries in each of these metro areas top $100,000.
Becoming a Police Officer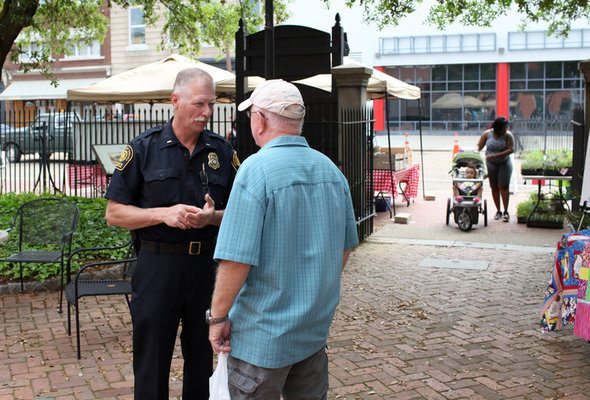 To become a doctor or a lawyer requires years of intensive study, which may require student loans. Becoming a police officer, on the other hand, is a much less costly endeavor. There are physical and personal qualifications that aspiring police officers must satisfy. In some places and for some ranks, a high school diploma is a sufficient educational qualification, while others require a bachelor's degree. For example, if you want to work for a federal law enforcement agency, such as the FBI, you must have a college degree.
Bottom Line
Being a police officer is not for everyone, but depending on your rank and geographical location police work can be a reliable path to a middle-class lifestyle. Police officers typically enjoy a high level of job security, so while the job outlook for the field as a whole is below average, current officers are in a stable position.
Tips for Saving Responsibly
On average, police officers earn a relatively comfortable salary in most metro areas. However, it's still important to make sure you're saving some of that money for emergencies and retirement.
To understand how to balance paying off student debt with your other financial goals, such as starting to save for retirement, consider consulting a financial advisor. Finding the right financial advisor that fits your needs doesn't have to be hard. SmartAsset's free tool matches you with financial advisors in your area in 5 minutes. If you're ready to be matched with local advisors that will help you achieve your financial goals, get started now.
Photo credit: ©iStock.com/kali9, ©iStock.com/avid_creative, ©iStock.com/Imagesbybarbara