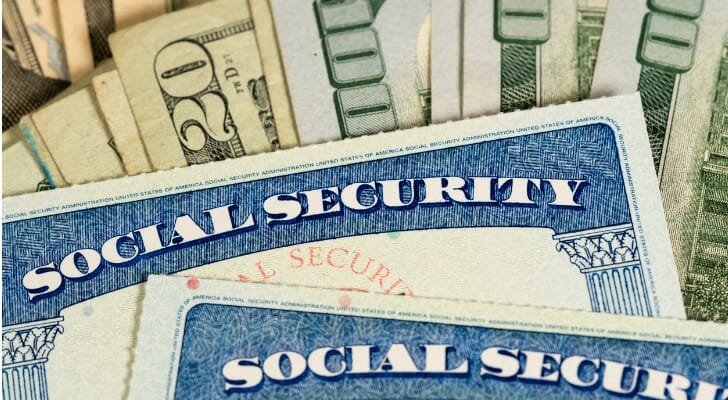 A Social Security Administration (SSA) award letter confirms that you have been approved for benefits. Unsurprisingly, these letters are sometimes also referred to as benefit letters. These are usually sent to people who have applied for disability coverage, as well as other Social Security programs. Applying for a Social Security award letter is relatively straightforward, but getting the process right really matters. Consider working with a financial advisor on retirement planning.
What Is a Social Security Award Letter?
A Social Security award letter can refer to one of two different documents.
Technically, an award letter refers only to a letter from the SSA confirming that you have been approved for some form of benefits. This is almost always sent in response to an application. That is to say, it is rare for the SSA to send out an award letter on its own initiative. Generally speaking, you must apply for benefits in order to receive this letter. This version of an award letter does not contain specifics beyond which benefits the SSA has approved.
The SSA also sends out benefits verification letters. These are often referred to as award letters but it are different from award letters. This distinction often creates confusion.
A benefits verification letter, also sometimes referred to as a proof-of-income letter, describes the specific benefits you receive under Social Security and related programs. This includes programs such as disability, retirement, Supplemental Security Income or Medicare. This is a formal document from the government, meaning that it can serve as proof of income for financial, government and other institutions.
How to Get a Social Security Award Letter
The SSA will send you an award letter in response to any completed application for benefits under Social Security or Medicare. This is true even if the government has rejected your application. If the government has approved you for benefits, the award letter will tell you which programs have approved your application. However, a typical award letter will not detail dollar amounts for your benefits, only that you were accepted or denied.
An award letter is generated in response to an application. To get a duplicate award letter, you have to contact the SSA either by telephone or in person.
Most Social Security recipients will also request a benefits letter at some point. This letter can be used as proof of income for taxes, loan applications, benefits applications or any other financial venture that requires it.
Online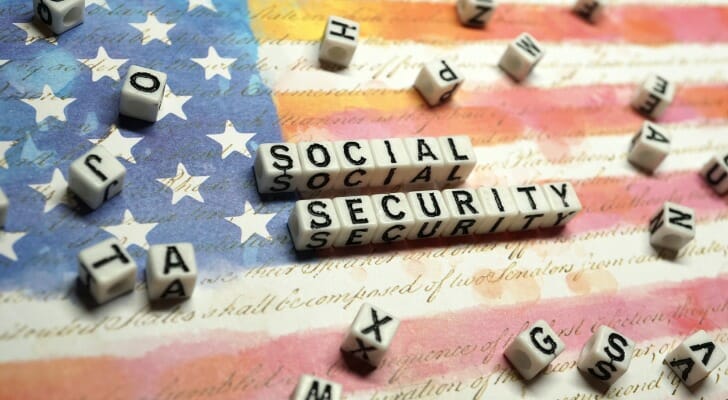 Like many government agencies, the SSA prefers to work online. The primary way to request a benefits letter is through a Social Security online account. If you don't have an account, you set one up through the same portal that you use to log in.
Once you have a Social Security account, you can use the portal to download or print out a benefits letter. You can also use this portal to request that the SSA mail you a hard copy of this letter, which should arrive within 10 business days.
Over the Telephone
You can also request a benefits letter by phone. The SSA's telephone number is 800-772-1213.
If you contact the SSA through this method, you should expect to be asked for proof of identity. The agency accepts several forms of government-issued identification for this process, including social security numbers or driver's license numbers. You can request a benefits letter on someone else's behalf through the telephone system.
In Person
You can also request a copy of your benefits letter in person, although this is a disfavored approach. (The SSA specifically does not list this as an option on their website.) To do so, use the Social Security Administration's website to look up the office closest to you. You can visit during their business hours to request any document that the SSA provides, including a benefits letter. Expect to provide identification during this process. The SSA will accept most forms of government-issued ID as proof of identification for a benefits letter.
Please note that in-person visits may be restricted or unavailable due to the COVID pandemic. While the SSA has advertised this as temporary, many organizations have used the pandemic as an opportunity to determine which services they can permanently shutter. As a result, readers should consider in-person opportunities an unreliable resource until proven otherwise.
Bottom Line
A Social Security award letter is issued when you apply for specific benefits from the Social Security Administration (SSA). It tells you what you have been approved for, if anything. A Social Security benefits letter is issued at your request, also from the SSA. It specifies what your benefits are and can be used as proof of income for most, if not all, institutions.
Retirement Planning Tips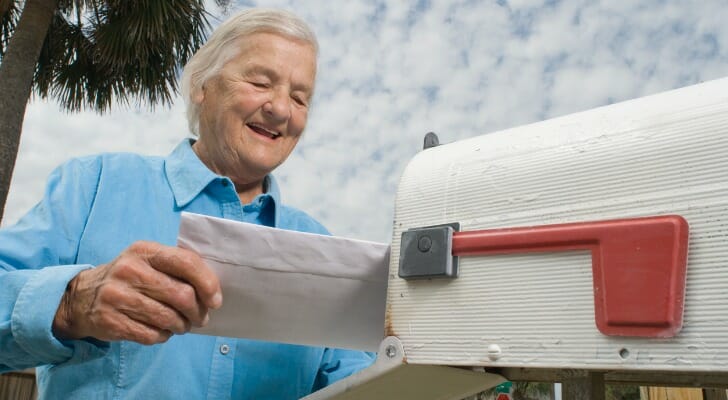 Since Social Security isn't the only source of income when you're retired, it's important to coordinate this benefit with other sources of income like tax-advantaged plans. A financial advisor can help you build a retirement income plan that include these benefits. Finding a qualified financial advisor doesn't have to be hard. SmartAsset's free tool matches you with up to three financial advisors who serve your area, and you can interview your advisor matches at no cost to decide which one is right for you. If you're ready to find an advisor who can help you achieve your financial goals, get started now.
For many retirees, this program makes up a significant portion of their monthly income. Yet there are ways that you can make sure that you collect more money based on when you choose to retire and how you structure your finances. Here's how to maximize your Social Security benefits.
Photo credit: ©iStock.com/BackyardProduction, ©iStock.com/Kameleon007, ©iStock.com/KLH49