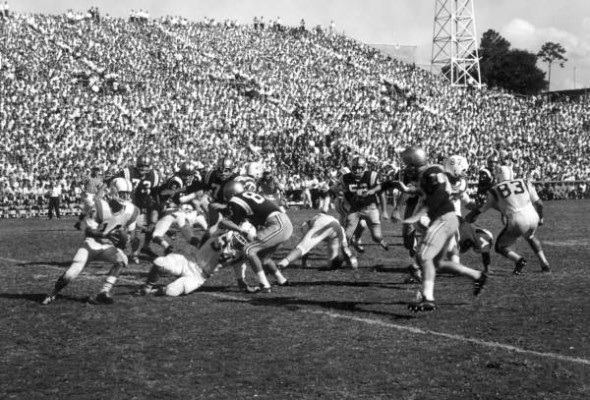 It seems the conversation is here to stay. The question, "Should college athletes be paid?" is re-hashed regularly. There are many advocates in favor of and many against the idea of paying athletes who play sports for their college or university. We've got a breakdown of the pros and cons. The pros list the arguments for why college athletes should be paid and the cons list the arguments for why college athletes should not be paid.
Check out our student loan calculator.
Pro #1: College athletes put their bodies on the line each game they play.
In the 2013 NCAA tournament Louisville player Kevin Ware suffered a horrific injury to his lower right leg while attempting to block an opposing player's shot. Six months later, Ware was healed and back to practicing. He was lucky. There have been instances of players becoming paralyzed by hits or tackles on football fields or other injuries that have ended player's careers before they even get started. These athletes are sacrificing their bodies and physical health at a chance to play a game they love, and possibly make it to the professional level.
Pro #2: These student-athletes bring in an incredible amount of money.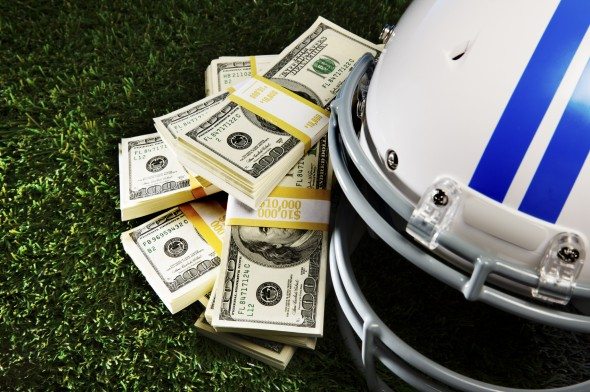 Journalist Michael Wilbon has written that seeing the $11 billion deal between the NCAA and CBS/Turner Sports for March Madness between 2011 and 2024 prompted him to change his mind about paying student-athletes. This deal shows the amount of money the NCAA is bringing in over the course of one month alone. March Madness is one of the most watched sporting events in the country. Yet the money being made off this event is not trickling down to the players, who are the stars of the tournament.
Pro #3: Paying college athletes would help to begin creating a sense of financial awareness.
One aspect I find lacking in this topic discussion is the ignoring of the very real fact that a lot of athletes are very financially irresponsible. The ESPN documentary Broke gave an inside view of the financial woes of many professional athletes, noting that around 60% of NBA players are broke within five years of retirement.
Many of these players blamed poor investments, trusting unethical financial advisors and lavish spending habits as the reason for their money troubles. If schools were to begin paying players, they could also help these students build a foundation of financial literacy. This would allow them to introduce these students to financial advisors who had their best interests in mind. Whether or not these college athletes went on to play professionally, they would at least, have some type of financial literacy to carry with them into whatever career they choose. Working with a wealth manager would (hopefully) set them up a better financial future.
Con #1: Many student-athletes already receive scholarships and other benefits.
While not all student-athletes are on scholarship, many are, particularly those who are playing for schools we see winning national championships. In addition to free tuition and room and board, these college athletes also often receive stipends to help towards books and other basic needs. This money does not have to be paid back. Most other students are not receiving these benefits, and will come out of school with a great deal of student loan debt. Thus, in comparison, student-athletes already have it easier, financially, than most of the students at their school. That's why some people answer the question "Should student athletes be paid?" with a firm "no."
Find out now: How much do you need to save for retirement?
Con #2: Paying college athletes could detract from the purity of the game.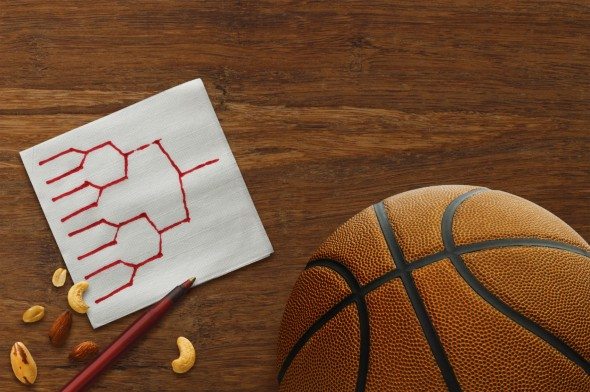 There are many fans of collegiate-level sports who are fans because they believe the players at this level play with more passion and love of the sport than athletes at the professional level. There are some who say professional athletes do not play as hard because they have already made it to the highest level, and they do not want to risk injury if a game is not for a national championship. Paying student-athletes could detract from their passion and make them less motivated to play hard to get to the next level.
Con #3: It's too difficult.
Paying college athletes is difficult for a number of reasons. Firstly, according to Jeffrey Dorfman, only a few collegiate sports actually bring in money. College football, as well as men's and women's basketball, are the money makers as far as collegiate athletics is concerned. Most other programs are actually cash strapped. Therefore, the issue becomes should only football and basketball college athletes be paid? Is that fair to other student-athletes? Furthermore, where should the money come from? Is it the responsibility of the school to pay these athletes or the NCAA? Other questions include how much should students-athletes be paid, how often, will it work in a similar way that professional contracts work, etc? All these questions reveal how difficult it would be to change the college athletic system to compensate college athletes.
So should college athletes be paid? Opinions differ. No matter your stance on paying student-athletes, there is no doubt that these athletes work hard. There are many benefits and disadvantages to paying them, and this debate is sure to rage on for some time to come. Meanwhile, the NCAA will still have its $11 billion contract with CBS/Turner Sports and college athletes will continue giving it their all for a shot at making it to the professional level.
Update: So many people reached out to us looking for tax and long-term financial planning help, we started our own matching service to help you find a financial advisor. A matching tool like SmartAsset's SmartAdvisor can help you find a person to work with to meet your needs. First you answer a series of questions about your situation and your goals. Then the program narrows down thousands of advisors to three fiduciaries who meet your needs. You can read their profiles to learn more about them, interview them on the phone or in person and choose who to work with in the future. This allows you to find a good fit while we do most of the hard work for you.
Photo Credit: flickr; ©iStock.com/DustyPixel; ©iStock.com/skodonnell