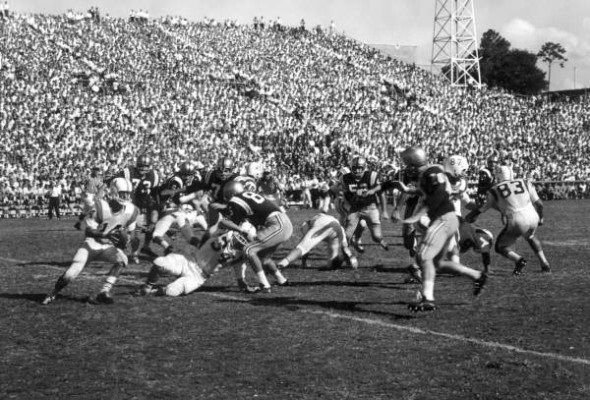 Elite professional athletes regularly draw salaries reaching into the millions. The minimum annual salary for players in the four major sports leagues is well into the six-figure range, and it's not uncommon for star players to receive multi-year contracts worth more than $100 million. If you're a college athlete, though, you don't make a dime. Consider working with a financial advisor as you make long-range financial plans or modify an existing financial plan to account for new circumstances.
The debate over whether college athletes should be paid for their services has existed for decades. It's only intensified as the National Collegiate Athletics Association (NCAA) has seen revenues soar in recent years. Critics of the idea insist that college athletes are students first, with athletics merely an extracurricular. To them, introducing pay would be a logistical nightmare, hurting college sports more than helping it.
Proponents of paying athletes contend that many of these students spend almost a conventional work week participating in athletic activities. They also bring in mountains of revenue for their universities. These advocates contend that any logistical complications are the problems of the NCAA, not the players. Clearly, the conversation surrounding the issue is complex, and there are various pros and cons.
Pro: College athletes put their bodies on the line each game they play.
In the 2013 NCAA basketball tournament, Louisville player Kevin Ware suffered a horrific injury to his lower right leg while attempting to block an opposing player's shot. Six months later, Ware was healed and back to practicing. He was one of the lucky ones.
There have been numerous instances of players becoming paralyzed by hits or tackles on football fields, or suffering career-ending ligament injuries on the basketball court. While professional athletes who suffer such injuries may have already made millions over the course of their careers, it's a very different story for unpaid college athletes. Elite college athletes on the cusp of an eventual professional career may be faced with the prospect of never realizing their professional dreams – and never earning a dollar for their skills.
These athletes are risking their bodies and physical health at a chance to play a game they love. That attack surely merits compensation.
Pro: Student-athletes generate serious revenue.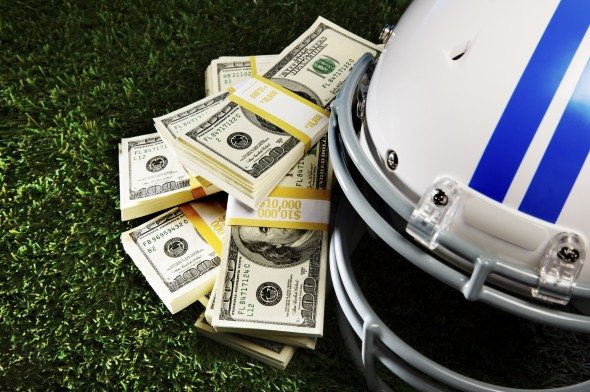 In 2017, the NCAA reached a financial milestone when it reported $1.1 billion in revenue. The lion's share of that money is from a gargantuan TV contract with CBS and Turner, the company that owns TNT and TBS. These two companies are paying a combined $800 million a year to broadcast March Madness, and the players that make the tournament possible don't see any of that money. Advocates of paying college athletes frequently point to this imbalance as one of their core talking points.
The revenue generating doesn't stop there, though. College athletes, especially those who excel in football or basketball, help their schools generate revenue through ticket sales, appearances at alumni fundraising events and, more abstractly, through promotion of the school's brand.
Pro: Playing college sports is time-consuming and expensive.
According to a 2017 NCAA survey, Division I student athletes spend an average of 35.4 hours per week on athletic activities during the season. That leaves little to no time to have a job on campus. According to that same NCAA survey, Division I athletes spent 2% of their time each week at a job. This is equivalent to 3.4 hours and roughly $25 at a minimum wage job. Suffice it to say that the opportunity cost of participating in college athletics is immense. If a college athlete were to spend those 35.4 hours working at the federal minimum wage, they'd have an extra $1,000 a month. That's not insignificant to a college student.
Pro: Paying college athletes would help to begin creating a sense of financial awareness.
Another benefit of paying college athletes is that it could help teach the basics of personal finances to athletes, many of whom have dealt with very public financial struggles after retirement. The ESPN documentary Broke gave an inside view of the financial woes of many professional athletes, noting that around 60% of NBA players are broke within five years of retirement.
Many of these players blamed poor investments, trusting unethical financial advisors and lavish spending habits as the reason for their money troubles. If schools were to begin paying players, they could also help these students build a foundation of financial literacy. This would allow them to introduce these students to financial advisors who had their best interests in mind. Whether or not these college athletes went on to play professionally, they would at least have some type of financial literacy to carry with them into whatever career they choose.
Pro: Paying college athletes will provide incentives for the top talent to participate.
Marquee college sports like football and basketball are undeniably star-studded. However, recent years have seen more and more athletes seek alternative paths on their way to the pros. This is particularly true in men's basketball. Players like Emmanuel Mudiay, Brandon Jennings, Josh Huestis and Anfernee Simons have all made headlines for their decisions to skip a perfunctory year of college and instead either train exclusively for the NBA Draft or play professionally abroad.
None of these players on their own are costing the NCAA revenue with their decisions to abstain. However, as the alternatives to Division I sports become more and more attractive, particularly for those players who view the pros as more of inevitability than a long shot, the NCAA's hand may be forced.
Con: Many student-athletes already receive scholarships and other benefits.
While not all student-athletes are on scholarship, many are. This is especially true for those who are playing for athletic programs that are competing for national championships. In addition to free tuition and room and board, these college athletes also often receive stipends to help towards books and other basic needs. This money does not have to be paid back. Most other students are not receiving these benefits. They'll come out of school with a great deal of student loan debt like most of their classmates. Thus, in comparison, student-athletes already have it easier, financially, than most of the students at their school.
Con: Paying college athletes would be a logistical quagmire.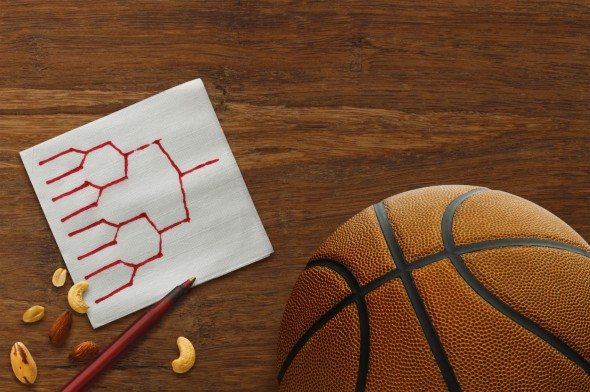 The logistics governing any sort of pay structure for college athletes is unavoidably complicated. Questions about the details are plentiful, and answers are scarce. Should only college athletes in the most popular and profitable sports (football and basketball) be paid? If not, what money should be used to pay the baseball players, soccer players and fencers? Is it the responsibility of the school or the NCAA? How much should students-athletes earn? How often would they get a check?
Con: Few college sports programs are profitable
According to economist Jeffrey Dorfman, only a few collegiate sports actually bring in money for their schools. College football, as well as men's and women's basketball, are big money makers, but most other programs actually lose money. Many athletic departments across the country use some of the proceeds from the football and basketball programs to subsidize the other athletics programs on campus. If the schools also had to pay their athletes, it's unclear whether institutions beyond the top athletics programs in the country could actually foot the bill.
How Would Paying College Athletes Actually Work?
While the logistics of paying college athletes is indeed complex, that doesn't mean there's no ideas out there. One proposal that has gained steam is recent years is that, rather than receive pay from an institution, athletes should simply be allowed to make their own money off their fame and likeness.
This is something which the NCAA currently forbids. In fact, it deals out harsh punishments for both athletes and programs if an athlete is found to have received gifts or income related to their college athletics career. Student athletes can't make money from signing autographs, they can't sell any merchandise or memorabilia and they don't make any money when their likeness is used in sports video games. This plan would remove all of those restrictions. So, if Spencer Rattler wants to sell an autograph, he can. If Stetson Bennett wants to sell his 2022 national championship ring, he can.
Advocates of this proposal feel that it would allow the star athletes who generate the most revenue for universities and the NCAA to cash in. Further, no one would have to pull teeth from institutions unwilling to sacrifice profits. While this would only provide significant income to the most popular college athletes, it's at least a start.
The Bottom Line
While support for paying college athletes has grown in recent years, the NCAA has shown little inclination to budge on the issue. In the meantime, college sports will continue to be a billion dollar industry, and athletes will continue to fill its ranks, either as a pathway to the pros or simply a way to exercise their passions.
Tips for Managing Your Finances
Whether you're a star athlete or just a fan, it's a good idea to have a solid financial plan in place. That's where a financial advisor comes in. Finding a qualified financial advisor doesn't have to be hard. SmartAsset's free tool matches you with up to three financial advisors who serve your area, and you can interview your advisor matches at no cost to decide which one is right for you. If you're ready to find an advisor who can help you achieve your financial goals, get started now.
A core tenet of personal finance is making sure you're prepared for an uncertain future. A great way to do this is by storing an emergency fund in a high-yield savings account. Having three to six months of expenses stashed away for emergencies can give you immense peace of mind.
Photo Credit: flickr; ©iStock.com/DustyPixel; ©iStock.com/skodonnell