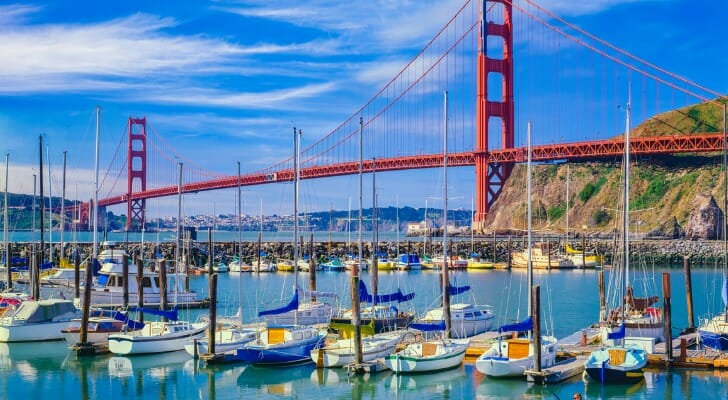 If you're considering a move to California, you might be wondering how much you can expect to earn and what the average salary in California is. A lot of factors go into determining how much money you'll make no matter which state you live in, of course. Your chosen field and level of experience both play into how much you can expect to earn from your job. The area of the state in which you live will also impact your paycheck. You should take all of these factors into account when figuring out how much you can expect to earn in the Golden State.
Have some extra income you're looking to do something with? Talk to a financial advisor today.
Average Salary in California
According data from the U.S. Census Bureau's 2020 5-year American Community Survey, the median household income in California is $78,672. Note that this figure is the median gross income, meaning it does not take into account taxes or other deductions. It also does not include other non-cash benefits that one might get from a job, such as insurance or paid vacation time. Also note that this is household income, which includes both single-earner households and single-income homes. The mean income, meanwhile, is $111,622.
Median is the income figure that's smack dab in the middle of a list of household incomes. Mean is the same as the average. In other words, it's the number you get if you add up a number of incomes and divide that figure by the total number of incomes you'd added up. Median is a more reliable descriptor for average income because it isn't as affected by outlier salaries on either end. For example, extremely low-paid professions don't drag down the figure and extremely high salaries don't artificially inflate it.
Average Salary in California by City
The average salary in California varies greatly by city. Different cities have different costs of living, so it makes sense that the average salary is higher in some of the places where it costs more to live. The cities with the highest average household income are Fremont, San Jose and Irvine. The city with the lowest average income is San Bernardino.
Here is the average household income for the 20 largest cities in the state, based on data from the U.S. Census Bureau's 2020 5-year American Community Survey:
Average Salary in California by City
City
Average Household Income
Los Angeles
$101,006
San Diego
$113,681
San Jose
$150,601
San Francisco
$167,663
Fresno
$73,396
Sacramento
$87,213
Long Beach
$89,912
Oakland
$116,585
Bakersfield
$84,592
Anaheim
$97,136
Santa Ana
$88,829
Riverside
$90,520
Stockton
$78,712
Chula Vista
$105,155
Irvine
$140,764
Fremont
$170,083
San Bernardino
$64,929
Modesto
$81,841
Fontana
$93,383
Oxnard
$91,636
This table highlights how much the average salary in California can vary based on where you live. Remember that California is a very large state, and thus everything from the weather to the cost of living is also going to be different based on where you choose to put down roots.
Average Salary in California by County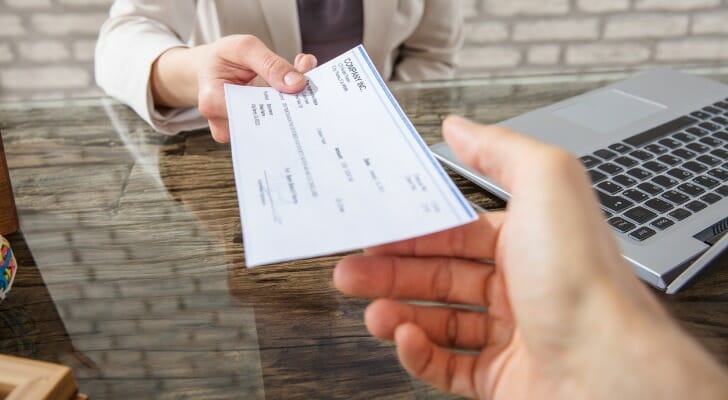 You can also break down the average salary in California by county. According to data from the 5-year American Community Survey for 2020, the counties with the highest average household incomes are Santa Clara, Marin and San Mateo. The table below includes the average household income for each of California's 59 counties.
Average Salary in California by County
County
Average Household Income
Alameda County
$138,489
Alpine County
$107,737
Amador County
$85,184
Butte County
$79,233
Calaveras County
$84,164
Colusa County
$77,326
Contra Costa County
$141,278
Del Norte County
$67,290
El Dorado County
$113,718
Fresno County
$79,175
Glenn County
$65,185
Humboldt County
$70,922
Imperial County
$63,824
Inyo County
$73,561
Kern County
$75,161
Kings County
$75,449
Lake County
$72,862
Lassen County
$69,249
Los Angeles County
$103,220
Madera County
$77,625
Marin County
$181,737
Mariposa County
$64,323
Mendocino County
$74,102
Merced County
$76,432
Modoc County
$59,138
Mono County
$86,977
Monterey County
$104,485
Napa County
$129,566
Nevada County
$96,245
Orange County
$127,056
Placer County
$120,740
Plumas County
$76,142
Riverside County
$93,563
Sacramento County
$93,028
San Benito County
$108,229
San Bernardino County
$85,327
San Diego County
$111,241
San Francisco County
$167,663
San Joaquin County
$90,974
San Luis Obispo County
$100,044
San Mateo County
$182,158
Santa Barbara County
$111,731
Santa Clara County
$174,331
Santa Cruz County
$123,689
Shasta County
$77,167
Sierra County
$72,924
Siskiyou County
$65,853
Solano County
$104,791
Sonoma County
$113,067
Stanislaus County
$82,369
Sutter County
$86,703
Tehama County
$74,237
Trinity County
$56,776
Tulare County
$72,092
Tuolumne County
$83,401
Ventura County
$117,576
Yolo County
$103,461
Yuba County
$73,030
Highest Paying Jobs in California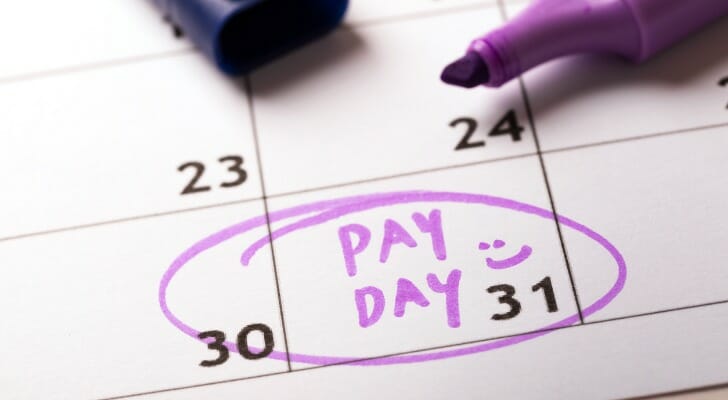 Of course, how much money you make in California is also largely dependent on what your job is. The table below shows the top 10 paying jobs in California and each job's mean annual wage, according to data from the Bureau of Labor Statistics for May 2021. Most of the highest paying jobs are in the medical field, with only CEOs and airline pilots as outliers.
Average Salary in California by Job
Job
Average Household Income
Surgeons
$351,580
Physicians and Pathologists
$350,980
Radiologists
$345,100
Cardiologists
$343,370
Anesthesiologists
$318,030
Obstetricians and Gynecologists
$309,610
Psychiatrists
$305,290
Dermatologists
$280,100
Family Medicine Physicians
$261,260
Orthodontists
$245,750
Bottom Line
The average salary in California is technically $111,622. However, the median salary can provide a much more accurate picture, as it removes extreme outliers from the numbers. Therefore, the median salary in California is $78,672.
Your salary in California largely will depend on where you live and what your job is. You can get a better idea of what your salary might look like in the Golden State by looking at the above tables that break down salary by city, county and profession.
Retirement Tips
Eventually, you'll want to stop working whether you live in California or elsewhere. To be able to live comfortably without bringing home a regular salary, you'll need to plan carefull. You may find it helpful to hire a financial advisor to help you with that planning. Finding a qualified financial advisor doesn't have to be hard. SmartAsset's free tool matches you with up to three financial advisors who serve your area, and you can interview your advisor matches at no cost to decide which one is right for you. If you're ready to find an advisor who can help you achieve your financial goals, get started now.
No matter how much money you make living in California, you'll end up giving some of it to the government. You can determine your likely tax burden with SmartAsset's California income tax calculator.
Photo Credit: ©iStock.com/Ron_Thomas, ©iStock.com/AndreyPopov, ©iStock.com/ronstik