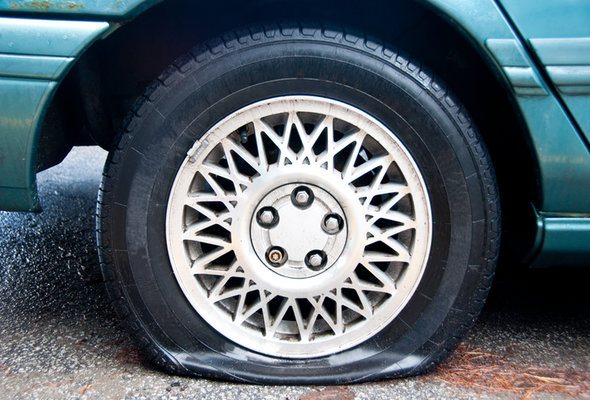 What happens when the car breaks down or your refrigerator conks out or you end up missing a week of work because you're sick? If you're prepared, you just tap your emergency fund instead of relying on credit cards or short-term loans to see you through. Whether it's a few hundred dollars or several thousand, everybody needs to have a few extra bucks set aside for rainy days. But the question is, where do you put it?
The money should be accessible, but that doesn't mean you can't earn a little interest while it's waiting to be used. If you've built up some decent emergency savings, SmartAsset has the lowdown on where you might want to stash it.
Online Savings Accounts
Sticking your cash in a traditional savings account is one of the safest ways to go if you're not comfortable exposing your money to a high degree of risk. The problem is that the amount of interest you'll earn is practically nil.
Online banks tend to offer slightly higher rates, however, so if you're not dead-set on the idea of being able to access your money by walking into your local branch, you could see a little more growth. The other advantage is that fees may be lower since online banks typically have fewer overhead costs.
Money Market Accounts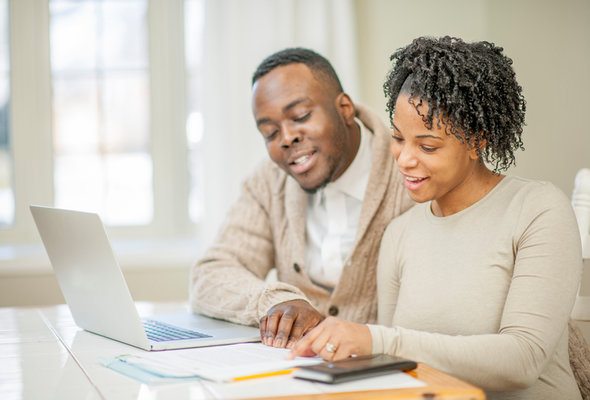 A money market account is also an option if you're interested in snagging a better interest rate and you'd like to have check-writing capabilities. Money market accounts share some things in common with regular savings accounts in terms of limits on the number of withdrawals you can make each month and the extent to which they're insured by the FDIC.
A couple key differences to keep in mind, though, are that money market accounts typically require a higher minimum deposit and you may pay a little more in fees.
No-Penalty CDs
A certificate of deposit is a time-specific savings vehicle. You put a set amount of money in the CD and at the end of the term, you get it back along with any interest that's accrued.
In general, the best CD accounts tend to produce a higher yield versus a traditional savings account, but you may face a penalty if you have to withdraw the cash early. There are banks that offer no-penalty options, however, so it's something to consider if you don't think you'll need to raid your emergency fund any time soon.
Treasury Bills and Savings Bonds
Treasury bills and I-bonds are worth looking into if you're interested in diversifying your emergency fund savings a little. When you invest in t-bills, you're essentially buying them at a discount, and once they mature you can cash in on their full face value. Treasury bills offer maturity terms ranging from four to 52 weeks, and the minimum amount you can start investing with is just $100.
Savings bonds are traditionally thought of as a long-term investment, but I-bonds offer a little more flexibility. The shortest period of time you can own them for is one year and you only need $25 to get started. Currently, the interest rate I-bonds are earning around 2.22 percent for bonds issued between November 1, 2019 and April 30, 2020, according to the Bureau of the Fiscal Service.
If you hold on to the bonds for at least five years, there's no redemption penalty, but if you cash them in early, you'll forfeit the last three months of interest earned.
Mutual Funds
Playing the stock market certainly entails a higher degree of risk compared to just dumping your emergency cash in a savings account, but there's also the possibility for a much higher rate of return. Mutual funds are generally considered to be less volatile than individual stocks and it's a little easier to invest if you're not familiar with the ins and outs of how the market works. Allocating some of your emergency savings into a mutual fund or two allows you to keep the rest of your cash liquid while potentially enjoying some significant growth.
Roth IRA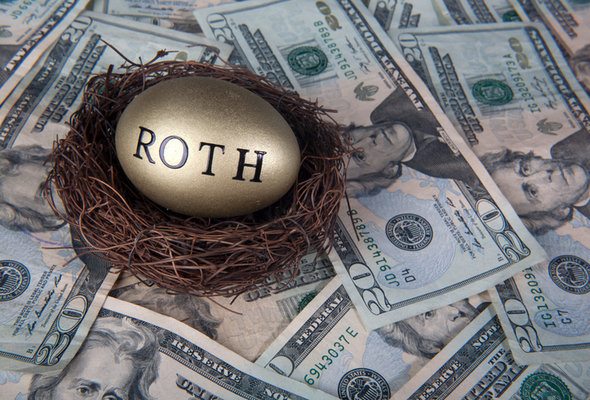 A Roth IRA is typically thought of as a tool for retirement planning, but in some situations it can also double as an emergency fund. As of 2019, you can put up to $6,000 in a Roth or $7,000 if you're over age 50, and all contributions are made with after-tax dollars. Those contribution limits are expected to remain the same for 2020. Withdrawals made before age 59 1/2 are subject to a 10-percent penalty. If you withdraw only the amount you contributed (meaning not the earnings your contributions have made on the market) you won't have to pay income taxes on your withdrawals.
If you're already funding a retirement account through your employer and you've got some extra cash in a savings account, you can always use your Roth IRA as a backup. Just be aware of the 10-percent early withdrawal penalty and do your best to avoid it. If you encounter a hardship like a disability, or you want to buy a home or further your education, you may qualify for a penalty-free early withdrawal from your Roth IRA.
The Bottom Line
As you can see, you have several options on where to park your emergency fund. However, there are a number of factors to consider before you make your choice. If you're not sure which option would be best for your financial situation, consider talking to a financial advisor. An advisor's advice could be particularly helpful if you decide to invest in mutual funds or bonds.
The SmartAsset matching tool can help you find a person to work with to meet your needs. First you'll answer a series of questions about your situation and your goals. Then the program will narrow down your options to up to three advisors who suit your needs. You can then read their profiles to learn more about them, interview them on the phone or in person and choose who to work with in the future. This allows you to find a good fit while the program does much of the hard work for you.
Photo credit: ©iStock.com/ErikaMitchell, ©iStock.com/FatCamera, ©iStock.com/jygallery
Sources: TreasuryDirect