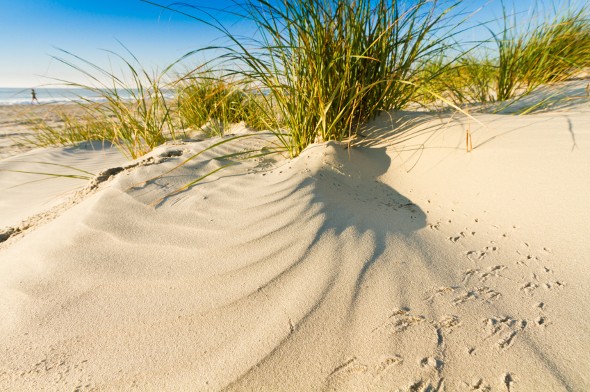 If you're thinking about moving to the Palmetto State, it's important to know what the cost of living is there. The state has a high income tax and a high sales tax, though property taxes are very low. The state is also a solid spot for housing costs, with median home prices and rental costs coming in below the national median.
Housing Costs in South Carolina
Homes in South Carolina are fairly affordable. To be specific, according to NeighborhoodScout, the median home value in the state resides at just $163,134. That's one of the lowest numbers in the U.S.
When you look at home values by city, these numbers start to fluctuate quite a bit. For example, Charleston's median home value is a much higher $361,356. In Mount Pleasant, the median home value skyrockets to $493,786. An interesting note about Mount Pleasant: Almost three-quarters of its residents own their home.
If you're just not ready to drop the money on a down payment for a home, renting is a viable choice in South Carolina. According to Apartment List's 2019 data, the median rents for a one bedroom apartment in South Carolina is $764 a month ($183 cheaper than the national median); for a two-bedroom, it's $916 ($259 cheaper than the national median).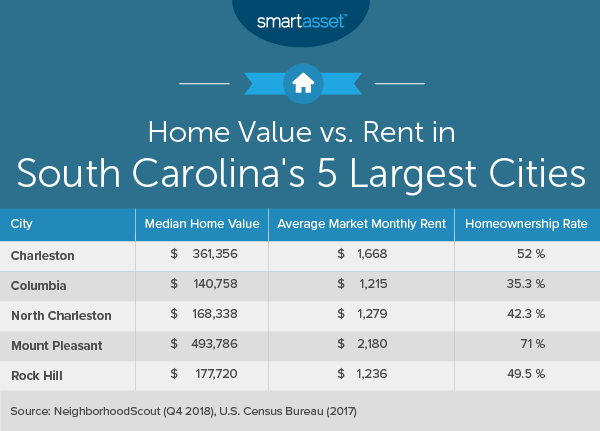 Utilities
Whether you rent or buy, you'll likely have to pay an energy bill, though some renters have that covered. According U.S. Energy Information Administration (EIA) data from 2017, the average monthly bill in South Carolina is $140.80. At this price, South Carolina ranks as the third highest price in the nation behind only Hawaii ($149.33) and Alabama ($142.55).
According to 2019 reports from Numbeo.com, the average monthly utility bill for a 915 square-foot apartment in Columbia is $162.16. That includes electricity, heating, water and garbage. In Greenville, the price jumps to $168.42.
Food
The Missouri Economic Research and Information Center did a study in 2018 that incorporates grocery prices into cost of living data. South Carolina ranks at a 104.7 index, which is a bit higher than the 100 national average index. As a reference, the highest state is Hawaii at 124.2 and the lowest is Mississippi at 91.4.
Healthcare
As a state, healthcare prices in South Carolina are a bit higher than the rest of the country. The Health Care Cost Institute reports that, in 2016, the Columbia and Greenville metro areas are 5% and 4% above the national median. In nearby Charlotte, North Carolina, prices are significantly higher at 18% above the U.S. median.
On the other hand, the typical employee contribution for single coverage healthcare at private companies in South Carolina is below average. To be specific, the state's average contribution is $1,339, which is $76 less than the $1,415 national average.
Taxes
South Carolina's income tax system is a progressive one. Its top marginal tax rate, which starts at incomes over $14,860, is the 13th-highest in the nation, at 7%. South Carolina residents who make $2,970 or less in annual income won't pay any state income taxes.
Here's some good news for homeowners: South Carolina has low property taxes. In fact, the state's average effective property tax rate is the fifth-lowest in the country at 0.57%.
If you plan to retire in South Carolina, the state does not tax Social Security retirement benefits. Plus, there's a $15,000 deduction for seniors receiving any other type of retirement income.
Miscellaneous Cost of Living Facts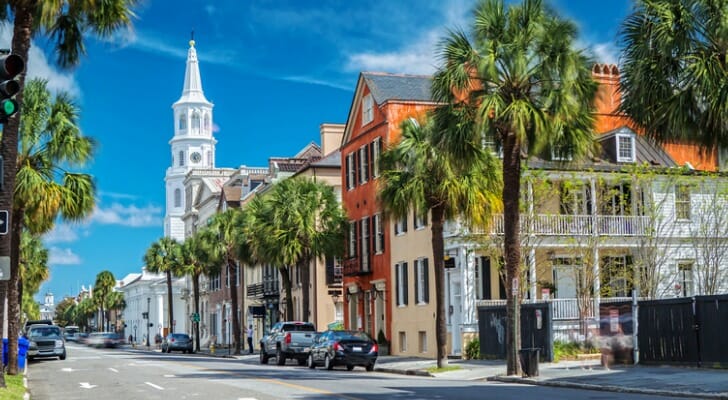 There's more to life than just the necessities. Popular extra expenses in South Carolina are headlined by beach house vacation rentals. According to the Myrtle Beach Area Convention and Visitors Bureau, beach home rentals start at $500 per week, but can go as as high as $3,500 per week depending on the size, location and features of the house. Rates in the off-season are substantially lower than summer rates.
If you're a nature-lover, be sure to take advantage of what South Carolina has to offer. Admission to Huntington Beach State Park is only $5. Caesars Head State Park is even more of a bargain, at $2.
Love zoos? You can visit the Greenville Zoo for just $9.75 or the Riverbanks Zoo and Gardens in Columbia for $16.95.
Tips for Managing Your Finances
Photo credit: ©iStock.com/Thomas Arbour, ©iStock.com/Susanne Neumann