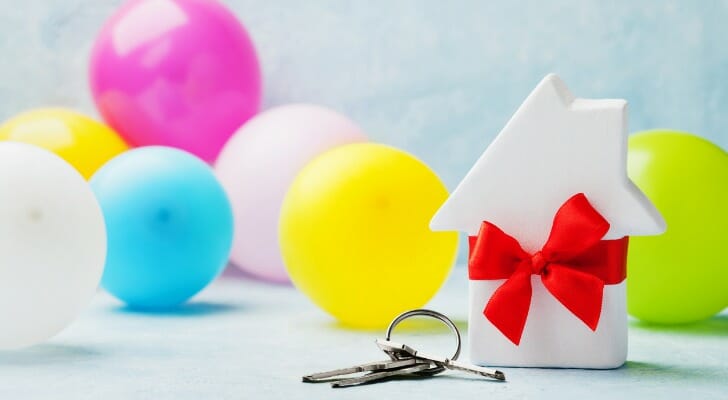 Typically when you buy a home and can't afford to pay the full price up front, you get a mortgage. You make a down payment first, and then you'll make loan payments every month over a number of years based on a particular mortgage rate until the balance reaches zero. But a balloon loan works in the inverse fashion. You start off making regular loan payments and then put down a lump-sum at the end to get fully square. Why would you opt for a balloon loan and how does it work? Read on to find out.
What Is a Balloon Loan?
Also commonly referred to as a "balloon mortgage payment," a balloon loan operates much like a standard mortgage payment. The borrower is expected to make the normal monthly payments back to the lender over a set period of time. For a balloon loan, that range is usually five to seven years. The difference is that the rates of these loans are much smaller, meaning the monthly installments are less expensive. Additionally, a balloon loan's signature factor is its requirement of one large payment after the lending period concludes. This lump sum payment is usually large, and you need it to pay off the complete remainder of the loan. The "balloon" imagery itself is tied to this idea of this big, one-time payment.
Depending on the size of your original mortgage, this lump-sum payment could range from a few hundred to thousands of dollars. As such, you should find out your rate in advance and prepare accordingly.
Is a Balloon Loan Right for You?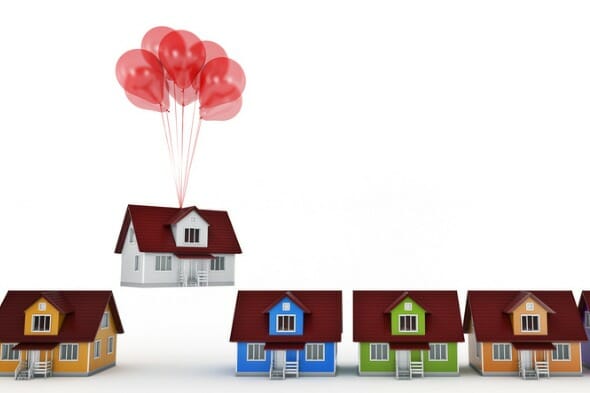 Anyone who is taking out a mortgage can elect to pay back the loan in balloon form. Of course, in some cases, doing so could end up costing you more. Generally, balloon loans offer the best perks for individuals who only plan to live in the home they're purchasing for a short period of time. For instance, if a businessperson from New York relocates to San Francisco for four years, he or she can take out a six-year balloon loan—at a significantly lower interest rate. This choice enables him or her to sell the house in advance of the the final balloon payment due date. That ultimately results in a profit.
Additionally, a balloon loan could be the right move for a person who earns substantial bonuses but whose salary is more modest. In this case, a balloon loan would work seamlessly with the person's income stream. He or she would have no trouble with the smaller monthly installments. Then the person could combine the large annual bonuses to cover the cost of the ballooned sum.
Common Uses of a Balloon Loan
A balloon loan does not only apply to buying a home. Investors may rely on a balloon loan to purchase, acquire or finance a business, for which the balloon payment is due after a condensed three-year period.
Balloon loans are also often used in automotive loans to create a lower monthly payment burden for the buyer. However, auto balloon loans are often exceedingly risky for the borrower. That's because automobiles are depreciating assets. This means unlike well-maintained houses, the value of a used car or motorcycle goes down over time. As a result, selling the vehicle will likely not result in a profit. The cost of repaying the balloon loan may in turn become a huge burden.
Drawbacks of Balloon Loans
Sometimes when the time for the big lump payment arrives, and the value of your asset (which could be your home, car or business) has depreciated or remained stagnant. In that case, there's a strong possibility that the cost will be burdensome to pay off. This situation can be hard to predict. As such, it is best to exercise great caution and speak to an expert financial advisor before taking out a balloon loan.
Balloon loans are also not a great idea for home buyers who plan to live in their new house for longer than the period of the balloon loan. If you aren't planning on moving out of your home before the payment is due, or just generally will not be able to afford the lump-sum payment, you'd like have to refinance the home. But be careful—failure to do so almost certainly results in foreclosure.
The Takeaway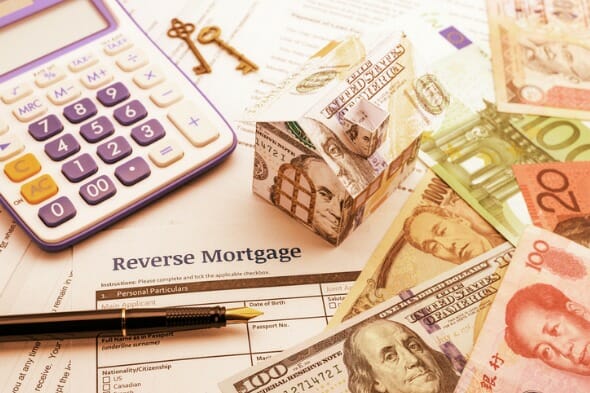 Balloon loans are a mixed bag. They offer the rare opportunity for many people to get by on small monthly payments in the present and near future. Then down the line, they're able to tackle a large singular payment down the line. But unfortunately, balloon loans are often risky business, and in most long-term situations, the downsides, like facing foreclosure, greatly outweigh the benefits.
Considering taking out a balloon loan for your next home purchase? Take the time to calculate the rough value of your home beforehand with our appreciation calculator. Also be sure to speak with a qualified, trusted financial advisor. If you're not sure where to start, make use of our financial advisor matching program, and finally, carefully pick an expert who is familiar with your current finances and future objectives.
Photo credits: ©iStock.com/Julia_Sudnitskaya, ©iStock.com/ichumpitaz, ©iStock.com/William_Potter.