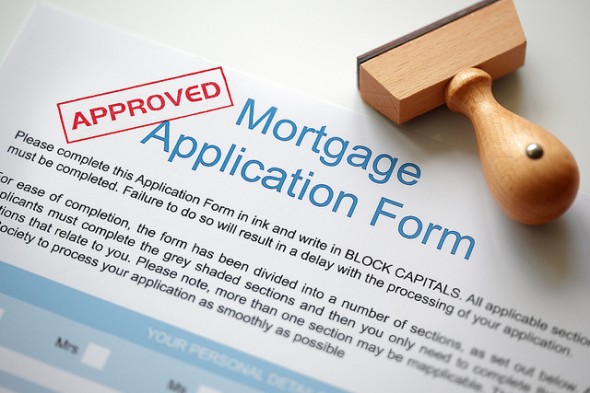 Mortgage lenders are integral to the housing industry. Across the country, they help people become homeowners with various types of loans, which may have any number of different repayment periods with interest rates that may be variable or fixed-rate. One way to measure the lenders is by looking at loan volume, or how much money they loan to others.
Mortgage lending is dominated by a few very large institutions – and the top players are government-sponsored. Freddie Mac has made or purchased $169 billion in mortgage loans thus far this year, and Fannie Mae has made or purchased $298 billion, making them far and away the biggest mortgage lenders in the country. This is partly because of the large amounts of private debt they buy up.
However, the largest private lenders have nearly as impressive figures. Here are the top ten private mortgage lenders by loan volume in 2014:
Wells Fargo
Wells Fargo is the biggest private mortgage lender by a considerable amount, with $83 billion in loans made thus far this year. This is about a quarter of the entire private mortgage industry's volume! The San Francisco-based bank is also no stranger to other types of loans, as it issues smaller numbers of small business loans and private student loans as well.
JPMorgan Chase
Though Chase is the second-largest private mortgage lender, it still only has issued $35 billion in loans this year to date, which is less than half of Wells Fargo's total. The bank acquired Washington Mutual as well as other smaller mortgage lenders at the end of the 2000s, and hence the outstanding debt owed to those firms.
Compare mortgage rates right now.
Bank of America
Bank of America has made $24.5 billion in mortgage loans this year so far. Its home loan wing has recovered considerably since the financial crisis, when it bought up the failing lender and brokerage Merrill Lynch and saw huge losses.
Quicken Loans
The biggest private mortgage lender not to be part of a larger bank or other financial services corporation, Quicken Loans is the largest online mortgage lender in the country. The Detroit-based company trails Bank of America by only a small amount, having made $24.3 billion in loans this year to date.
US Bancorp (U.S. Bank)
Originally a conglomerate of Midwestern regional banks, US Bancorp is the fifth-largest bank by deposits in the country. U.S. Bank has made $20.9 billion in mortgage loans thus far this year.
PHH Mortgage
Besides mortgage loans, the PHH Corporation, based in Mount Laurel, New Jersey, provides employee relocation services to other companies. The company has provided $16.7 billion in mortgage loans to date in 2014.
PennyMac
PennyMac was set up in 2008, initially aimed at servicing distressed loans rather than originating new ones, making it the youngest company on this list. The Moorpark, California firm solely makes consumer-direct loans online and over the phone rather than in any branch offices, and did so to the tune of $12.5 billion thus far this year. Its 45 percent volume growth from the first to the second quarter is the biggest among the top ten lenders.
Citigroup
At one time, Citigroup had the world's largest financial services network of any company, but had to sell off a number of its subsidiaries during and after the subprime loan crisis. Despite failing a February 2014 Federal Reserve stress test, the company still made $11.4 billion in mortgage loans in 2014 to date.
Flagstar Bancorp
The largest publicly-traded savings bank in the Midwest, Flagstar originates mortgages outside this region on the internet. Its $10.9 billion in loans this year so far makes it the smallest company to have concluded an amount of mortgages in the tens of billions of dollars this year.
Nationstar
Rounding out the top ten is Nationstar Mortgage Holdings (now known as Mr. Cooper), which saw the biggest volume dip from the first to the second quarter of this year with a 6 percent fall in mortgages, and made $9.1 billion in loans so far in 2014.
This data comes from Mortgage Daily and is accurate as of the original writing of this article in 2014.
Photo Credit: flickr