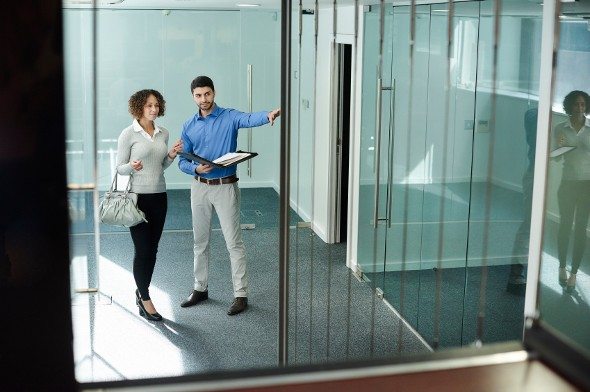 The difference between the terms "lease" and "rent" depends partly on the context. For example, renting a car can be done for just a few days while you're on vacation, whereas leasing a car involves making monthly payments for a period of months or years. However, when it comes to real estate and investing, leasing and renting can have very different meanings. Working with a financial advisor as you weigh the pros and cons of leasing and renting helps ensure you make a wise decision.
The Difference Between Lease and Rent: Housing
The difference between lease and rent is that a lease generally lasts for 12 months while a rental agreement generally lasts for 30 days. Let's say you move to a new city and you're still on the "rent" side of the rent vs. buy decision. You'll want to rent a house or an apartment. If you're willing to commit, you can sign a lease, which will generally last for 12 months. Some landlords offer six-month, 18-month or 24-month leases, but a year's lease is standard.
Both the landlord and the lessee (you) have to abide by the terms of the lease for the duration of the lease. That means the landlord can't raise the rent without your written consent or evict you without cause, and you can't stop paying rent or break the lease without consequence.
"Consequence" in the case of breaking a lease generally means that you'll either have to find someone to take over the rest of the lease or you'll forfeit your security deposit. If you stop paying your rent the landlord can sue to have you evicted.
When a lease ends tenants are generally not guaranteed the opportunity to renew (unless they have a rent-stabilized apartment). Depending on the terms you and your landlord agree to, when your lease ends you will either have to vacate the apartment, start a month-to-month rental agreement or renew the lease at the same or a higher price. It's important to read your lease carefully before you sign it so you're clear on the terms.
If you're not sure how long you'll want to stay in an apartment, you can look for a landlord who is willing to offer a rental agreement. A rental agreement generally comes with a 30-day term and is automatically renewed at the end of the rental period unless one party decides to terminate the rental agreement.
A rental agreement gives you more flexibility to get out of renting a house or apartment without paying a high financial price. But on the other hand, with a rental agreement the landlord also has the freedom to change the terms (including the price) at the end of each 30-day period as long as he or she provides you with written notice.
Lease vs. Rent: Commercial Real Estate
When you walk past a vacant storefront you'll generally see a "For Lease" sign. In practice, this is the same as "For Rent" because the business owner will pay rent for the use of the commercial space, whether it's office space, a warehouse or a storefront.
However, commercial leases differ based on what is included in the lease. Some commercial leases are all-inclusive. This means that the "rent" you pay each month to the landlord includes payments for things like your share of property taxes and insurance, plus your share of the cost of maintaining the interior and exterior of the commercial space. This is often called a gross lease or a full-service lease.
Other leases are not all-inclusive. These are called net leases. With a net lease you pay the landlord once a month for rent, plus your share of some of the common charges. Then you may be on your own to set up and pay for things like janitorial services and utilities. While full-service leases are more convenient for the renter, you may save money by finding your own provider for services like cleaning.
When evaluating a commercial lease it's always a good idea to be clear on what is included in your monthly payment and what you'll need to cover in separate payments, either to the landlord or to service providers. It's also important to be clear on the terms of your lease. For example, if overall taxes on the building increase does the landlord have the right to demand more money mid-lease?
Bottom Line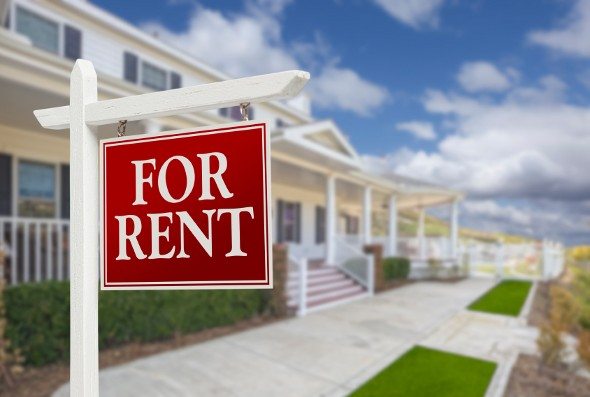 The lease vs. rent decision comes down to a choice between stability and flexibility. If you have questions about the terms of a lease or a rental agreement, it's always wise to ask them before you sign anything or turn over a security deposit. Different cities and states have different real estate laws and customs, too, so if you're new to a city it's especially important to get clarity on the terms of your lease or rental agreement.
Tips on Housing
Consider working with a financial advisor as you figure out the best housing situation for your financial plans. Finding a qualified financial advisor doesn't have to be hard. SmartAsset's free tool matches you with up to three financial advisors who serve your area, and you can interview your advisor matches at no cost to decide which one is right for you. If you're ready to find an advisor who can help you achieve your financial goals, get started now.
Use SmartAsset's free cost-of-living comparison tool to get an estimate of how much it would cost to live in another city compared to where you live now.
Photo credit: ©iStock.com/sturti, ©iStock.com/-Oxford-, ©iStock.com/Feverpitched