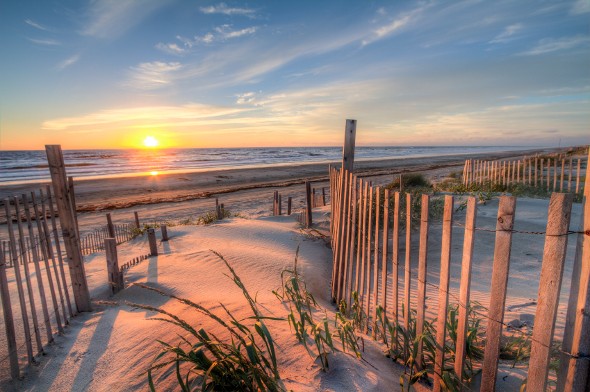 Considering a move to the Tar Heel State? You're probably wondering about the cost of living in North Carolina and whether it's an affordable state. We've got you covered with our guide to the ins and outs of the cost of living in North Carolina. From home prices to tax rates, here's what you should know.
Home Prices in North Carolina
According to Zillow, the median sale price in North Carolina is $175,600. That's the average across all properties. One-bedroom homes have an average price of $108,000. Two-bedroom homes have a median sale price of $120,000. Need three bedrooms? Expect to pay around $163,000. Four-bedroom homes go for an average of $273,000.
Prices vary by city, however. In Fayetteville the median sale price across all properties is $120,700. In Cary, it's $278,150. In Charlotte, homes sell for an average of $188,300. The median sale price in Raleigh is $213,800. In Greensboro, it's just $140,125. Winston-Salem? $130,150. Homes in Durham have a median sale price of $170,300. To see how much a mortgage may cost you in your town, take a look at our North Carolina mortgage calculator.
If you're in need of some expert money advice, here are the top financial advisor firms in Raleigh, the Tar Heel State's capital.
Find out now: How much house can I afford?
North Carolina Rent
Rent in North Carolina is more affordable than the national average. Check out the chart below to see how the average rent in North Carolina compares to the U.S. average for different apartment sizes.
In North Carolina, studios rent for an average of $984. A one-bedroom apartment in the Tar Heel State carries an average rent of $815. Those looking for a two-bedroom apartment can expect to pay around an average of $933. Three bedrooms will cost you an average of $1,119 per month.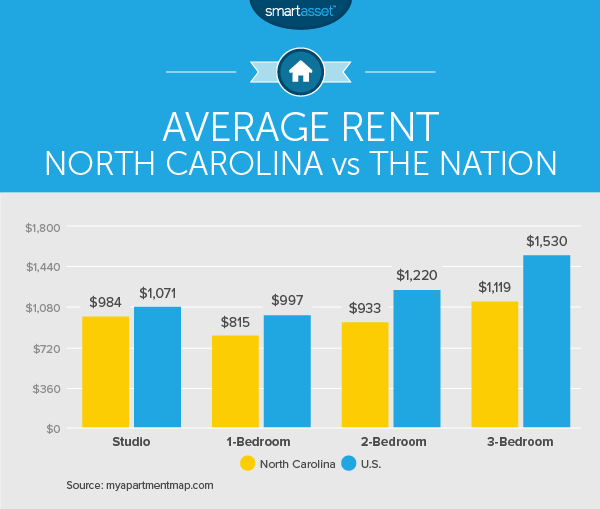 Related Article: The Cost of Living in Charlotte, North Carolina
Food
According to a North Carolina Justice Center study on the living wage in North Carolina, one adult with one child would need to spend $236.70 per month on food. A family of two with two children would need to spend $594.60.
This is the bare minimum, however. It's based on the U.S. Department of Agriculture's "Thrifty Food Plan," which assumes that the family always shops for groceries in bulk, cooks every meal at home, never goes to restaurants and eats meat rarely. If your lifestyle is a little less frugal, you can adjust accordingly.
Transportation
According to gasbuddy.com, a gallon of gas in North Carolina carries an average price of $1.978. That's a little under the national average of $2.002. Commute times in North Carolina are right around the national average, too. According to the Census Bureau, the average time to travel to work in North Carolina is 23.6 minutes, compared to a national average of 25.5 minutes.
Prefer to take public transportation? You may have a tough time of it, depending on where in North Carolina you live. A monthly pass on Charlotte's public transit will cost you $88 for the basic route. The Monthly Express pass costs $121 and the Express Plus costs $176.
Healthcare
As of 2015, a visit to a preventive primary care physician carries an average cost of $158 in Raleigh, North Carolina, according to Castlight Health. Prices range from $102 to $234. In Charlotte, a visit to a primary care physician costs an average of $188, with a price range of $110 to $250. Prices in both cities are down 5% from 2014.
Health insurance premiums seem to be rising, however. The Kaiser Family Foundation found that the average health insurance premium for marketplace plans rose 25.5% between the enrollment periods for 2016 and 2015. For 2015, the second-lowest-cost silver plan in North Carolina cost $326. For 2016, the same plan costs $409.
Some of Durham's top financial advisors would be worth checking out if you want some help managing your costs, like health insurance.
Taxes
North Carolina is one of eight states with flat income tax rates. Of those eight states, North Carolina has the highest flat tax rate. Check out the chart below to see how North Carolina stacks up relative to its flat-tax sister states.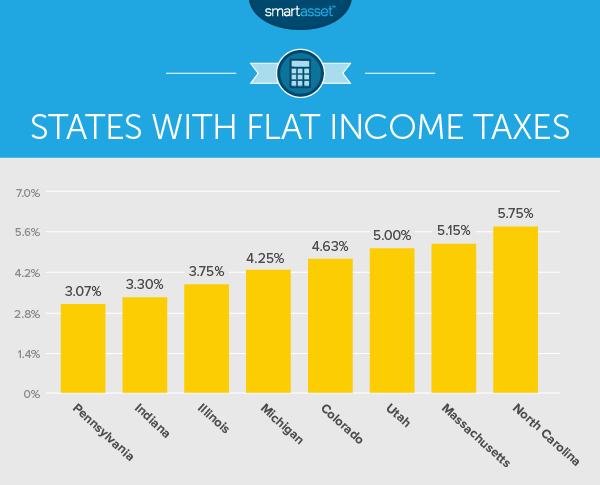 You might think that a flat-tax state like North Carolina would make up for it with high property taxes. Not so. The average effective property tax rate in North Carolina is 0.84%. That's the 20th-lowest in the U.S.
Local governments are in charge of setting property tax rates, though, so there is variation from county to county. Durham has the highest average effective property tax rate in the state, at 1.22%. Avery County's are the lowest at just 0.40%.
Extras
Did you know that the University of North Carolina was America's first public university? Founded in 1795, it's still going strong. North Carolina residents get a much better deal when it comes to UNC tuition and fees. For the 2015-2016 school year, in-state tuition at UNC Chapel Hill is $24,320. That number comes from the UNC Chapel Hill Office of Undergraduate Admissions. It includes tuition and fees, room and board, books and supplies, travel, health insurance, loan fees and personal spending. The equivalent spending for out-of-state students? $50,360.
North Carolina boasts the oldest public university in the country, but it also boasts the largest privately owned house. That's the Vanderbilt family's Biltmore Estate, located in Asheville, North Carolina. It's a whopping 178,926 square feet of floor space. In the off season and if you buy 7+ days in advance, a ticket to visit the majestic estate will cost you $40 ($20 for youth 10-16). In the summer, adult tickets purchased in advance jump to $50.
Next Steps
So you've decided you're moving to North Carolina. You probably want to see how your budget will be affected. SmartAsset's North Carolina paycheck calculator can help you determine how living in the Tar Heel State will impact your take-home pay.
If you want help with how it will impact your finances or are looking for someone to help you meet your financial goals in general, a financial advisor might be useful. A matching tool like SmartAsset's can help you find a person to work with to meet your needs. First you answer a series of questions about your situation and your goals. Then the program narrows down thousands of advisors to three fiduciaries who meet your needs. You can then read their profiles to learn more about them, interview them on the phone or in person and choose who to work with in the future. This allows you to find a good fit while doing much of the hard work for you.
Photo credit: © iStock.com/RickSause, © iStock.com/John Stephenson, © iStock.com/Sean Pavone