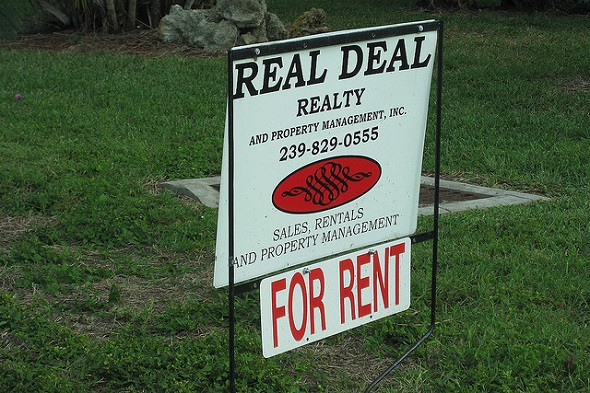 The price-to-rent ratio is a measure of the relative affordability of renting and buying in a given housing market. It is calculated as the ratio of home prices to annual rental rates. So, for example, in a real estate market where, on average, a home worth $200,000 could rent for $1000 a month, the price-rent ratio is 16.67. That's determined using the formula: $200,000 ÷ (12 x $1,000).
Find the U.S. Counties where buying makes more sense than renting.
It is a useful statistic for comparing the relative costs of buying and renting across different markets, and it can be especially helpful when deciding whether to buy or to rent. As a general rule, a lower price-to-rent ratio indicates that a place is more favorable to homebuyers, while a higher ratio indicates a better environment for renters.
Price-to-Rent Ratio by City
Using U.S. Census data, SmartAsset calculated the price-to-rent ratio in every U.S. city with a population over 250,000. Applying that ratio, we also calculated a projected average home price for a house or apartment that rents for $1,000 in each market.
Note that actual home values will vary based on factors such as proximity to commercial centers, access to transit and home size—rentals tend to be smaller (and therefore less expensive) than for-sale properties, so these values may overestimate true market prices.
PRICE-TO-RENT RATIO
City
Price-to-Rent
Ratio
Home Price
(for a $1,000 Rental)
San Francisco, California
45.88
$550,560
Honolulu, Hawaii
40.11
$481,320
Oakland, California
38.5
$462,000
Los Angeles, California
38.02
$456,240
New York, New York
35.65
$427,800
Seattle, Washington
35.09
$421,080
San Jose, California
34.72
$416,640
Long Beach, California
34.6
$415,200
Washington, District of Columbia
32.02
$384,240
Anaheim, California
31.27
$375,240
San Diego, California
30.27
$363,240
Portland, Oregon
29.26
$351,120
Boston, Massachusetts
28.69
$344,280
Jersey City, New Jersey
26.34
$316,080
Denver, Colorado
26.01
$312,120
Chula Vista, California
25.81
$309,720
Santa Ana, California
25.25
$303,000
Sacramento, California
24.26
$291,120
Miami, Florida
23.36
$280,320
Austin, Texas
23.36
$280,320
Atlanta, Georgia
22.99
$275,880
Colorado Springs, Colorado
22.8
$273,600
Bakersfield, California
22.51
$270,120
Raleigh, North Carolina
22.37
$268,440
Riverside, California
22.35
$268,200
Lexington, Kentucky
22
$264,000
Albuquerque, New Mexico
21.9
$262,800
Chicago, Illinois
21.6
$259,200
Henderson, Nevada
21.55
$258,600
Chandler, Arizona
21.46
$257,520
New Orleans, Louisiana
21.36
$256,320
Virginia Beach, Virginia
21.12
$253,440
Fresno, California
21.03
$252,360
Newark, New Jersey
20.97
$251,640
Minneapolis, Minnesota
20.97
$251,640
Anchorage, Alaska
20.88
$250,560
Phoenix, Arizona
20.3
$243,600
Louisville, Kentucky
20.09
$241,080
St. Paul, Minnesota
19.95
$239,400
Plano, Texas
19.91
$238,920
Stockton, California
19.51
$234,120
Durham, North Carolina
19.46
$233,520
Las Vegas, Nevada
19.34
$232,080
Nashville, Tennessee
19.14
$229,680
Greensboro, North Carolina
19.1
$229,200
Mesa, Arizona
19.1
$229,200
Lincoln, Nebraska
19.09
$229,080
Oklahoma City, Oklahoma
19.07
$228,840
Wichita, Kansas
18.39
$220,680
Charlotte, North Carolina
18.1
$217,200
Cincinnati, Ohio
18
$216,000
Aurora, Colorado
17.97
$215,640
Kansas City, Missouri
17.42
$209,040
Tulsa, Oklahoma
17.22
$206,640
Omaha, Nebraska
16.7
$200,400
St. Louis, Missouri
16.7
$200,400
Orlando, Florida
16.62
$199,440
Tampa, Florida
16.55
$198,600
Tucson, Arizona
16.32
$195,840
Philadelphia, Pennsylvania
16.3
$195,600
Dallas, Texas
16.19
$194,280
Laredo, Texas
15.94
$191,280
Columbus, Ohio
15.86
$190,320
St. Petersburg, Florida
15.77
$189,240
Fort Wayne, Indiana
15.52
$186,240
Baltimore, Maryland
15.48
$185,760
Arlington, Texas
15.47
$185,640
El Paso, Texas
15.4
$184,800
Indianapolis, Indiana
15.35
$184,200
Houston, Texas
15.29
$183,480
Fort Worth, Texas
14.77
$177,240
Jacksonville, Florida
14.34
$172,080
Milwaukee, Wisconsin
14.19
$170,280
San Antonio, Texas
13.68
$164,160
Toledo, Ohio
13.26
$159,120
Corpus Christi, Texas
13.14
$157,680
Memphis, Tennessee
12.26
$147,120
Pittsburgh, Pennsylvania
12
$144,000
Buffalo, New York
10.71
$128,520
Cleveland, Ohio
10.52
$126,240
Detroit, Michigan
6.27
$75,240
Renting vs. Buying
The cities with the highest price-to-rent ratios are San Francisco, Honolulu and New York City, which means that they are least friendly to buyers. San Fran's price-rent ratio of 45.88 is reflective of a market that is highly unfavorable to buyers, although with rents soaring that may soon change.
In NYC, an apartment that rents for $1,000 should cost around $427,800. That, however, represents the entire market—all five boroughs. In Manhattan and Brooklyn, the numbers look even worse. Here are the price-to-rent ratios for the five New York boroughs individually (prices for $1,000 rental in parenthesis):
Manhattan – 50.68 ($608,160)
Brooklyn – 42.17 ($506,040)
Queens – 29.21 ($350,520)
The Bronx – 30.95 ($371,400)
Staten Island – 36.86 ($442,320)
Based on its ratio of rental costs to home values, Manhattan is probably the most expensive place to buy a home in the country. At the other end of the spectrum are places like Houston, San Antonio and Dallas. These Texan markets are very favorable to home-buyers, with ratios below the national average price-to-rent ratio of 19.21.
The city with the lowest ratio in the United States is Detroit, with a price-to-rent ratio of 6.27. That means that a $1,000 rental in Detroit should sell for just $75,240. Indeed, Wayne County, in which Detroit is located, is one of the best counties for buyers in Michigan.
Historical Price-to-Rent Ratio
National and city price-to-rent ratios have risen and fallen over the years depending on the state of the housing market. In the years before the housing crisis, as the housing market heated up, the national ratio rose from 22.73 (in 2005) to 24.50 (in 2007). Then, however, after the real estate market turned, as home prices fell and rentals grew more expensive, the ratio began to fall, dipping below 20 in 2011, down to the current rate of 19.21.
Before the housing bubble and subsequent crisis, the average hovered somewhere around 15. That indicates that we are still in a time period that is more favorable to renters than buyers from a historical perspective.
What Price-to-Rent Ratio Says About Affordability
While the price-to-rent ratio is useful for comparing buying to renting, it does not reflect the overall affordability of buying or renting in a given market. In theory, a place where renting and buying are very expensive could have the same price-to-rent ratio as a place where both renting and buying are very cheap.
Take San Francisco for example. San Fran has the highest price-to-rent ratio in the country, which indicates that renting should be more affordable than buying in the City by the Bay. However, as we all know, rentals in San Francisco are very expensive. The city's high price-rent ratio is only reflective of the fact that buying is relatively more expensive than renting. It does not saying anything about absolute affordability of either buying or renting in that city. If you want help with figuring out how to afford a more expensive home or apartment, consider meeting with a financial advisor.
Update: So many people reached out to us looking for tax and long-term financial planning help, we started our own matching service to help you find a financial advisor. A matching tool like SmartAsset's SmartAdvisor can help you find a person to work with to meet your needs. First you answer a series of questions about your situation and your goals. Then the program narrows down thousands of advisors to three fiduciaries who meet your needs. You can read their profiles to learn more about them, interview them on the phone or in person and choose who to work with in the future. This allows you to find a good fit while we do most of the hard work for you.
Photo credit: flickr