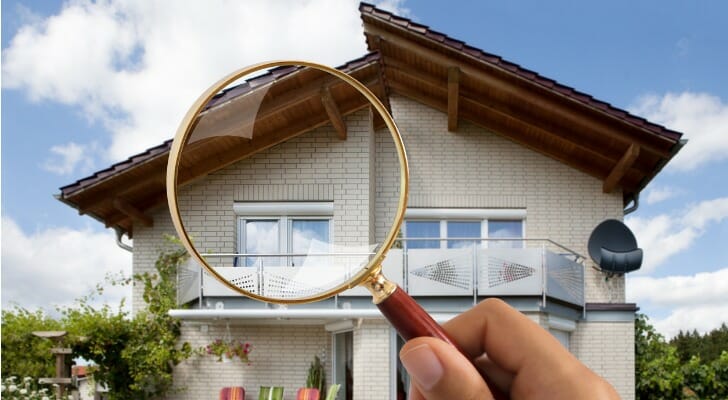 For a Federal Housing Administration (FHA) loan to be approved, the home must pass an FHA inspection and appraisal. That means it must be worth the purchase price and have such basics as electricity, drinkable water, adequate heat, a stable roof, fire exits and more. This guide will provide an FHA inspection checklist and walk you through the whole process, so you know what to expect. If you're preparing for the other major financial decisions in your life, a financial advisor can be helpful.
What Is an FHA Inspection and Appraisal?
Typically, a mortgage lender requires an appraisal of the true value of the home to be purchased. This is to make sure the home is worth the selling price. For an FHA loan, the U.S. Department of Housing and Urban Development (HUD) requires this, plus an inspection of the home's condition. In order to pass inspection, the home must meet minimum safety, security and soundness standards.
An FHA inspection is conducted by a licensed, HUD-approved property appraiser. Generally speaking, the home must reasonably protect the safety and health of its occupants and adequately support the protection of their property. In addition, its structural integrity can't be in danger of being compromised.
The inspector determines whether the property meets these standards and reports it on an FHA form. For detached single-family homes, the inspector uses the Uniform Residential Appraisal report. Here, the inspector also lists whether any particular issues must be remedied before the HUD can approve the loan.
As far as appraising the home's value goes, the HUD-approved inspector will do what's normally done. He'll compare the house to similar property that sold recently in the area. But keep in mind health and safety concerns are the most important part of the process here as far as the FHA and HUD are concerned.
Once this process is complete, the inspector sends a form to the lender for further evaluation. And once the lender gives its approval, the FHA loan moves forward. However, if the inspector finds problems, they need to be addressed before the bank can approve the loan. So knowing what the inspector looks for will help expedite the loan process.
FHA Inspection Checklist: What Does an Appraiser Look for in an FHA Inspection?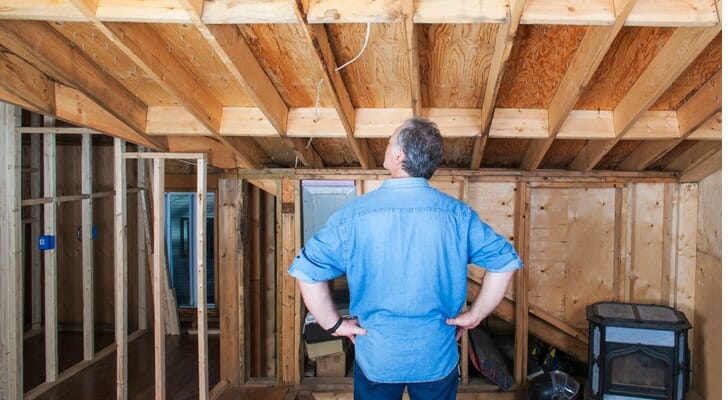 An FHA appraiser goes through the house while documenting its structure and other key details such as its layout. He'll also keep an eye out for particular hazards that must be taken care of before an FHA loan will be approved on the property. We describe some of these below:
Roofing
The roof must be sturdy enough to reasonably last two to three years and it must keep moisture out. In addition, the roof can't have more than three layers. If it does and the appraiser finds enough damage, they would require a new roof.
Structure Quality
The overall structure of the property must be in good enough condition to keep its occupants safe. This means severe structural damage, leakage, dampness, decay or termite damage can cause the property to fail inspection. In such a case, repairs must be made in order for the FHA loan to move forward.
Heating, Water and Electric
Each inhabitable room must have an adequate heating source. However, certain exceptions apply in areas that experience mild winters. In addition, the water heater must adhere to local building codes. Furthermore, electric boxes can't have damaged or exposed wires.
Safety Hazards
An appraiser would inspect the property for potential safety hazards such as asbestos. In the event that the inspector finds asbestos that may be damaged, an asbestos expert must conduct another examination. Some hazards are not obvious such as contaminated soil.
Location
The property may not pass inspection if it sits in an area that's too noisy or within proximity to a hazardous waste site, as defined by the federal government. We list a few area-specific nuisances that may prevent a home from passing FHA inspection:
Heavy traffic
Proximity to an airport, high-voltage power lines, radio or TV transmission towers
Relation to a high-pressure petroleum line and other sites with potential for explosion
Proximity to different sources of excessive noise
Oil and gas sources on property
Access
To pass inspection, the home must provide access to pedestrians and vehicles, particularly emergency vehicles. These must be able to access the home under all weather conditions.
This is an overview of what issues an FHA inspector looks for. For a complete guide, access the Department of Housing and Urban Development's Homeownership Center (HOC) Reference Guide.
What Defects Will the FHA Overlook?
FHA safety requirements may seem excessive. But keep in mind many of these issues can be solved. In addition, the FHA doesn't place too much emphasis on minor cosmetic defects, delayed maintenance and normal wear-and-tear. As long as it's not reasonably detrimental to safety, security and soundness, it will likely pass inspection. We provide a list of such cases below:
Damaged or cracked windows, doors, counter tops and other features that are still operable and functioning
Missing handrails
Poor workmanship
Worn floor finishes
Deficient paint surfaces in homes completed after 1978 (homes built earlier may pose lead hazards)
What Can I Do If a Home Doesn't Pass FHA Inspection?
The first step to take if a home doesn't pass inspection is to figure out why. It's most likely something that can be rectified. Maybe the seller needs to repair something with the heating or electrical system. If extensive, the seller may want to raise the purchase price in order to cover needed repairs.
But if a structure failed inspection due to serious damage, it may be best for all concerned for the homeowner to sell to a buyer who is not getting FHA financing. If you're the buyer, you'll have to continue house hunting. Or perhaps, you want to take a step back and repair your credit score before continuing the search, so that you can qualify for a conventional mortgage. This will also help you secure a favorable mortgage rate.
Bottom Line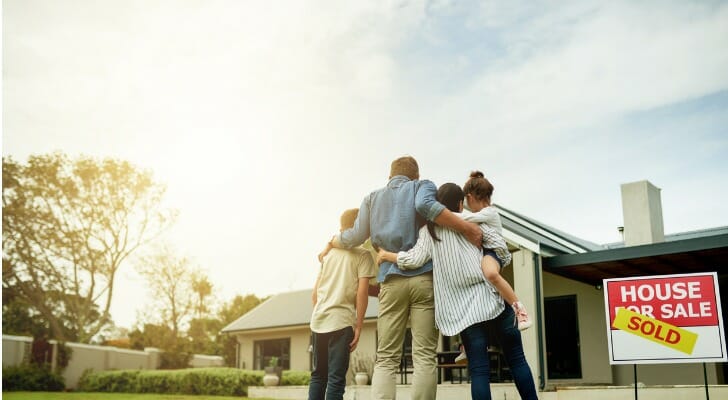 A HUD-approved appraiser conducts an FHA inspection to make sure the property is safe, secure and sturdy enough to live in. The requirements are baseline safety issues, though. To protect your investment in a more certain capacity, you'll want to get a separate home inspection and make the sales contract contingent on the results. If the home does not pass the FHA inspection, and the seller does not want to make the needed repairs, the prospective buyer should move on and continue searching for their dream home.
Tips for Homebuyers
Financing your dream home can be a challenge, but a financial advisor can help. Finding the right financial advisor that fits your needs doesn't have to be hard. SmartAsset's free tool matches you with up to three financial advisors who serve your area, and you can interview your advisor matches at no cost to decide which one is right for you. If you're ready to find an advisor who can help you achieve your financial goals get started now.
Don't forget that your mortgage is just a part of your overall home-buying costs. You also need to calculate factors like local property taxes and home owner's insurance. Use our interactive mortgage calculator to get a clearer picture of how much you'll truly spend to own your home.
If the house you want doesn't pass FHA inspection, you can clean up your credit score to get a conventional mortgage with the best rates. Make sure you always compare mortgage rates no matter what type of loan you take out.
Photo credit: ©iStock.com/AndreyPopov,/©iStock.com/PierreDesrosiers, ©iStock.com/Mikolette