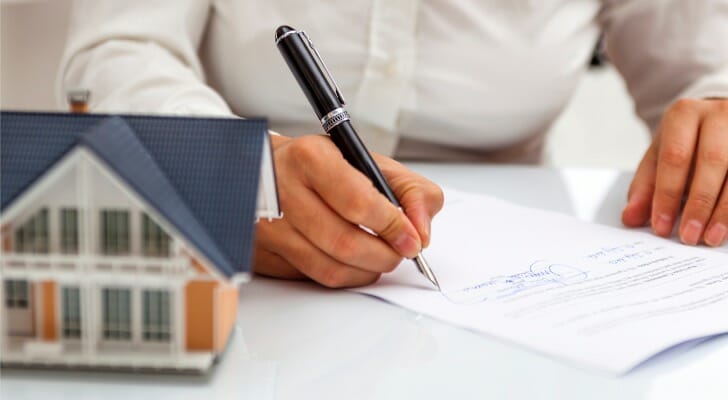 Making a down payment for a new home can be expensive, even for those with decent income. If you're eyeing a particular home but don't know whether you can afford to make a down payment to secure a mortgage, don't worry. Down payment assistance programs are widely available to home buyers who need an extra leg-up.
In addition, there are thousands of these programs across the country, so securing homeownership is definitely within your reach. Below, we analyze what down payment assistant grants are and discuss the eligibility requirements and the programs available by state.
What Do Down Payment Assistance Programs Do?
Making a down payment can be one of the biggest hurdles to homeownership. Down payment assistance programs, however, can ease the process a bit. These programs act as second mortgages that offer funding up to tens of thousands of dollars. There are three forms of down payment assistance programs:
Grants
Second mortgages
Tax credits
Be sure to note that tax credits for first-time buyers are no longer available.
These programs are additionally provided by local and state housing authorities to eligible homebuyers. Lenders and nonprofit organizations can also offer them. However, the amount offered varies per state. Some areas, which are considered "high-cost," can even offer up to $100,000 for down payment assistance. These programs additionally offer perks like deferred payments and 0% interest rates. Furthermore, the funding offered typically goes toward the down payment, closing costs or principal reductions.
The assistance can also come in the form of a grant, an interest-free loan or a debt that must be repaid later. In some cases, down payment funding translates to a grant that the borrower doesn't have to repay. Interest-free loans, on the other hand, can act as an additional mortgage. These loans are typically only repaid when the primary mortgage is paid off or the home is sold.
Who Qualifies for Down Payment Assistance?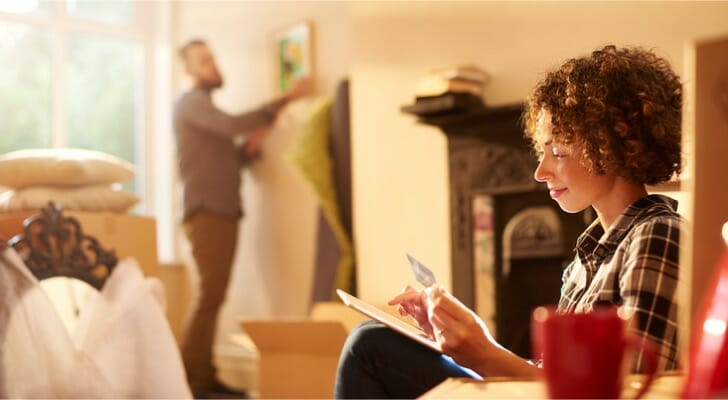 While the purpose of these programs is generally clear, the requirements for who can benefit are a bit more specific. In order to earn assistance from down payment programs, you must be a first-time homebuyer. But what exactly is a first-time homebuyer? Anyone who has not owned a home in at least three years, or at all, qualifies as a first-time homebuyer. In addition, the home you're buying must meet certain criteria to qualify for the assistance. Single-family homes, condos, townhouse and multifamily properties where the buyer is the owner occupant all qualify. Down payment programs are also available for homes with price ranges above the median sales price in a particular area.
The first-time buyers, however, must meet different eligibility requirements. These include credit score minimum requirements, income thresholds based on area median income and home buyer education courses. While all programs won't require money and home buyer education, most will.
Down Payment Assistance Programs by State
Again, the down payment assistance programs vary per state, so you'll want to do your research on the options available in your area. One way to track down nearby down payment programs is by speaking with a mortgage lender or real estate agent about available programs. Because every state's down payment assistance terms and conditions differ, such research and consultation is useful.
New York's First-Time Home Buyer's Program, for instance, and Alabama's Mobile County Down Payment Assistance Program both possess different qualification and funding terms. New York's program, based in the City of Schenectady, offers funding up to 10% of the purchase price of the property. In addition, the loan offered comes with a 4% interest rate and a five-year term. Furthermore, the program also requires certain income limits for home buyers. These vary based on the number of members in the household. Alabama's program, however, requires that borrowers live in the home for at least five years. In addition, the program also offers funding up to $10,000 for eligible buyers.
Ultimately, it's important to keep in mind that the down payment funding offered differs per area and state. Some states offer a flat stipend, while others base your funding on the median home sales price in your area.
The Takeaway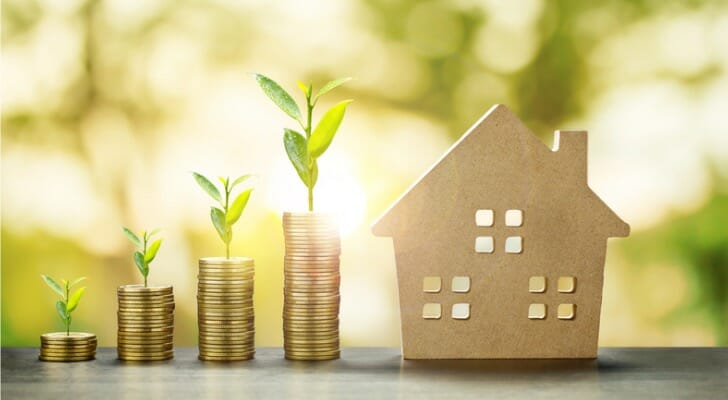 Overall, down payment assistance programs are useful for first-time buyers aiming to find a way into homeownership. If you're not sure you've got enough money for a home's down payment, these homeownership programs can offer you funding through grants, interest-free loans and repayable loans. While the program conditions offered by different states fluctuate, keep in mind that the average assistance benefit is more than $8,000. In addition, you'll have to meet certain criteria for the program for which you're applying. As it turns out, pulling together the money to secure that dream home you've been waiting for isn't so out of reach after all.
Tips on Homeownership
Although downpayment assistance programs notably make homeownership more attainable, remember that you must meet eligibility requirements to receive the funding they provide. This typically includes, but isn't limited to, credit score minimums, income thresholds, cash reserve requirements and first-time homebuyer status. You can only benefit from the funding offered if you meet that program's qualifications requirements. Therefore, it's important to start building your credit score and savings now. It'll make the home buying process much easier.
If you're unsure of how to begin the search process, start by researching the programs under your local and state governments' websites. You can also consult with a mortgage lender or real estate agent to discover the low down payment options that exist.
Sometimes having an expert guide you is better than going it alone. Check out SmartAsset's financial advisor matching tool to get paired up with the perfect financial advisor for you in a matter of minutes.
Photo credit: ©iStock.com/guvendemir, ©iStock.com/sturti, ©iStock.com/Jaruwan Jaiyangyuen