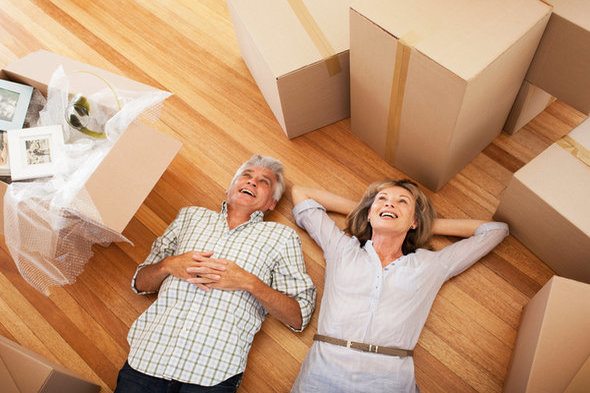 Reverse mortgages are popular among seniors for many reasons. One of them is due to the Home Equity Conversion Mortgage (HECM) Program, which allows retirees to turn their home equity into a monthly source of income without moving out of their houses. And with their extra cash, seniors can remodel their homes and pay for their living expenses. If you're interested in buying a new home in retirement, a reverse mortgage can cover the cost of that, too. In fact, the HECM for Purchase Program can make this a reality.
Do you have questions about how a reverse mortgage can affect your retirement plans? Speak with a financial advisor today.

What Is the HECM for Purchase Program?
The HECM for Purchase Program makes it easy for retirees to purchase a new primary home. It streamlines the home-buying and selling processes by consolidating them into a single transaction. And it saves seniors money by reducing their cost of living. Those who downsize can use their leftover cash for other purposes.
If you qualify for an HECM for Purchase Loan, you won't have to pay a monthly mortgage bill. In fact, you won't have to pay back your loan until you move out or die. And since it's a non-recourse loan that's backed by the FHA, you won't have to pay back more than the value of the home (even if the loan balance is higher).
Who Qualifies for an HECM for Purchase Loan?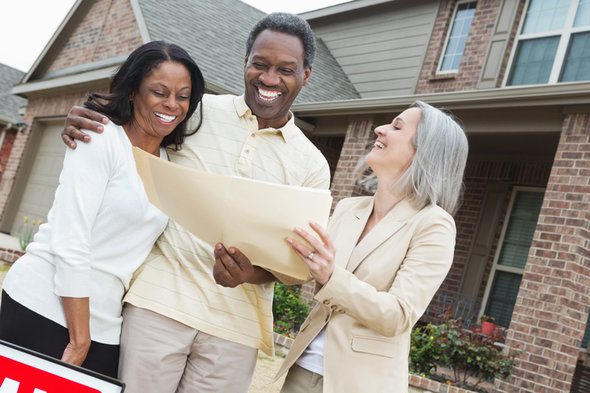 A homeowner must be at least 62 years old to qualify for an HECM for Purchase Loan. The home you buy must be your primary residence and you must purchase it within the 60-day period after the closing date.
Under the HECM for Purchase Program, your new home should also be a single-family home, a two- to four-unit home or a condo that meets the FHA's requirements. Seniors may also be able to buy a newly constructed home through the program if there's documentation confirming that it can be occupied.
The amount you can borrow through the program will depend on several factors. For example, your lender will consider the age of the youngest borrower (or the non-borrowing spouse), the home's appraised value, the size of your down payment and current interest rates. Fortunately, neither your credit score nor your household income will affect your chances of qualifying for an HECM for Purchase Loan. Generally, the older you are, the more money you'll be able to borrow.
Costs to Consider
In addition to a down payment, you'll also be responsible for paying closing costs, property taxes and other fees. You'll need to pay mortgage insurance premiums, too. Your first payment is payable upfront, and you'll pay the rest over the life of the loan.
While paying closing costs may be unavoidable, they can be negotiable. That's why it's important to shop around for the best rates. Of course if the costs of taking out an HECM for Purchase Loan outweigh the benefits, you may need to consider other financing options.
Using an HECM for Purchase Loan to buy a new house may not be a good idea unless you plan to live there for at least five years. If you take out an HECM for Purchase Loan but you can't keep up taxes and insurance payments, your lender can foreclose on your home.
How to Get Your HECM for Purchase Loan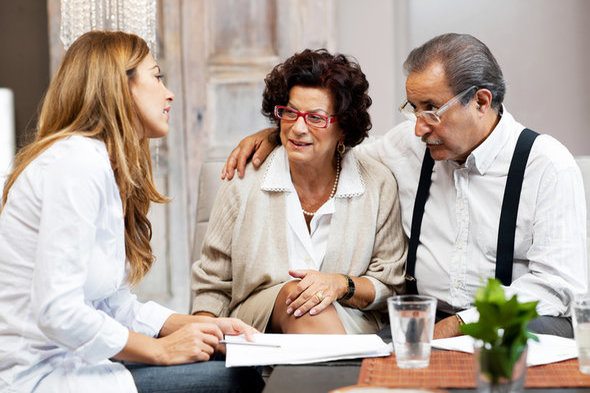 When you're ready to apply for an HECM for Purchase Loan, you'll need to find a lender. Don't forget to explain that you intend to buy a new home with the proceeds from your reverse mortgage. That way, your lender can figure out how much you can borrow based on your financial situation.
Unlike a standard reverse mortgage, the HECM for Purchase Loan requires a down payment. In some cases, you may have to put down 50% of the home's purchase price. Remember, the funds for your down payment cannot be borrowed. In turn, you'll have to use savings, gifts or the proceeds from your home sale to get together the cash.
You'll also have to participate in a counseling program through the Department of Housing and Urban Development. A counselor can help you understand the consequences of taking out a reverse mortgage loan.
Bottom Line
If you want to move or downsize in retirement, an HECM for Purchase Loan might be able to help you. Before you commit to taking on a new loan, however, it's best to consider whether that's the best financial move for you and your family.
Homebuying Tips
Buying a home can have a major effect on your financial future, and consulting a financial advisor beforehand can help you adequately prepare. Finding a financial advisor doesn't have to be hard. SmartAsset's free tool matches you with up to three vetted financial advisors who serve your area, and you can interview your advisor matches at no cost to decide which one is right for you. If you're ready to find an advisor who can help you achieve your financial goals, get started now.
Even if you use a reverse mortgage to buy a home, you may need a mortgage. SmartAsset's mortgage calculator can help you plan out your payments.
Photo credit: ©iStock.com/Paul Bradbury, ©iStock.com/asiseeit, ©iStock.com/skynesher