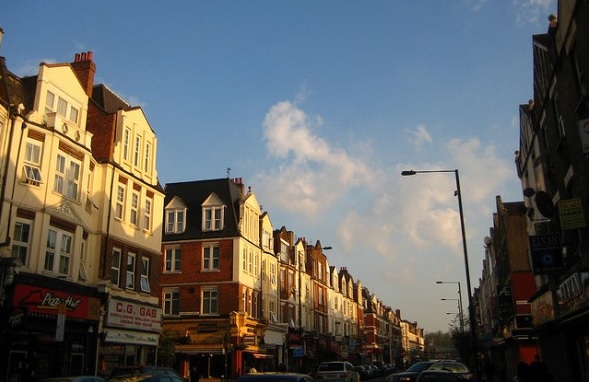 Buying vs renting is the one question that most often plagues first time home buyers. It usually goes something like this: "should I continue shelling out money to a landlord, or dig a hole for myself and buy a home?" The answers can be complicated and dependent on several criteria.
Find out now: Is it better to buy or rent?
For some the buying vs renting decision is a purely emotional. Often times it's based on lifestyle (a desire to settle down and start a family or a fear of being tied to a serious financial commitment). For others it's a rational choice that simply boils down to numbers and hard facts.
Related Article: Buy vs Rent: 6 Examples to Help You Decide
In either case there are countless websites, blogs, calculators and books on how to go about making the biggest financial decision of your life. The SmartAsset calculator, however, can shed some light on these pressing financial questions on a case by case basis.
To better help first time buyers through the thought process we reduced the complicated formulas, and questions surrounding the buying vs renting debate into a three key criteria: personal finance, location and lifestyle. These are three categories that every first time home buyer should asses, prior to deciding to leave renting behind and move on to home ownership.
1. Personal Finances:
A great credit score will allow you to take advantage of historically low mortgage rates. How you file your taxes could allow you to take advantage of the great tax benefits that come with owning a home.
Related Article: 5 Signs You're Not Ready To Buy a Home
The most important factor in making personal finance decisions, believe it or not, are your personal finances. The most crucial of which are your credit score, the amount of debt you owe, and your taxes (your tax bracket and how your taxes are itemized).
Not only can SmartAsset model your personal finances it can also help you with your credit score. If you don't know your credit score it can help you find it, show you ways to improve it, and protect before you move ahead with purchasing your first home.
A first-time buyer with a solid credit score has all sorts of avenues open to them. The most attractive of which is a fixed-rate mortgage with an interest rate of around 3.0- 3.8%.
With a healthy credit score you could dramatically increase your savings over renting especially in markets where real estate is in high demand.
2. Location, location, location:
Do you currently live in an expensive city? If so you may want to continue renting.
Real estate is all about location, and for the first time buyer it is even more critical. Location directly impacts the price of the property you are looking to purchase or rent. But when we mention location we're not talking about beach front property, or a historic part of town. We're specifically talking about geographic location like metro-areas, rural towns and the mid-size cities in between.
The SmartAsset calculator helps you calculate the impact of buying vs. renting based on your own finances and your geographic location. For example you, could save roughly 50% every month by buying a home in Florida instead of renting a home in Florida. But if you take your credit score and taxes to a trendy Los Angeles neighborhood you could end up making marginal savings.
Property values, taxes and the higher cost of living in hot markets like San Francisco, New York, and Seattle are significant factors in driving home ownership costs.
According to Trulia's report released in September 2012, it is roughly 44% cheaper per month (nationwide average) to buy than to rent. According to the model, prospective homeowners with good credit (capable of securing a fixed-rate mortgage of 3.5%), and steady income (with itemized deductions) can save anywhere from 20% to 81% per month over renting. These massive savings include all the costs of buying and maintaining a home, and are fueled entirely by low interest rates on fixed-rate mortgages.
The only way for a first time home buyer to take advantage of the great rates is to have an equally great credit score. Without buyers are likely to miss out on the low mortgage rates at the core of the savings modeled by Trulia.
The reality that most American's are still in debt may explain why the majority continue to rent in areas where property values are high (west coast and the north east), despite rent increases having outpaced inflation since 2008.
3. Lifestyle:
The emotional factor, because numbers only tell part of the story.
Ultimately the decision to buy or rent is based on short-term plans, the inevitable changes to your lifestyle, and how those fit with life and career goals. If you're young, and aren't at least 70% sure that the area where you currently live is where you want to spend the rest of your days, then it may be best to avoid the 30 year ball and chain (a traditional fixed-rate mortgage).
Buying a home has massive upfront costs which can only justified by the long term benefits and savings. If you plan on buying a home in an expensive city like San Jose, and then move to New York for a promotion after two years, you could run the risk of setting yourself back financially.
If you plan on staying in your next home in a major city for less than 3-5 years then it's almost always cheaper to rent, anything shorter can negate the financial benefits of home ownership.
Related Article: 5 Reasons to Never Buy a Home
­­No matter where you live in the United States understanding the basics of personal finance could help you save significant amounts of money when considering buying vs renting. There are enormous financial benefits to be had in addition to the satisfaction and stability that comes from owning your own home.
If you're still on the fence about renting vs buying, take a few minutes to plug your information into the SmartAsset tool, the numbers don't lie. You could be a lot closer to home ownership than you think.
Tips for Buying a Home
If you decide to buy instead of rent, make sure your credit score is in good shape. With a high credit score, you can get lower mortgage rates, which translates to lower monthly mortgage payments.
Talk to a financial advisor about how buying a home will factor into your larger financial plan. You want to ensure you can purchase a home without sacrificing your other financial goals. A matching tool like SmartAsset's SmartAdvisor can help you find a person to work with to meet your needs. First you'll answer a series of questions about your situation and goals. Then the program will narrow down your options from thousands of advisors to up to three fiduciaries who suit your needs. You can then read their profiles to learn more about them, interview them on the phone or in person and choose who to work with in the future. This allows you to find a good fit while the program does much of the hard work for you.
Photo credit: 401(K) 2013