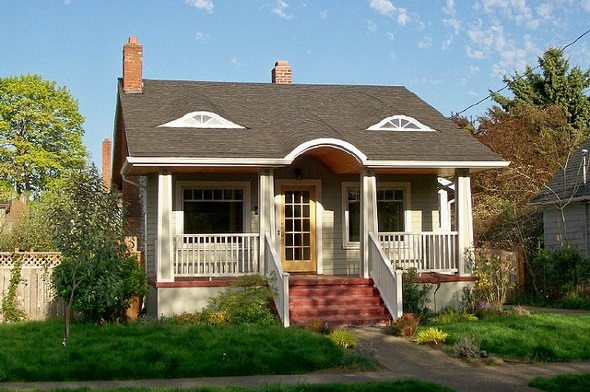 Do you know what an amortizing loan is? Yes, it's a scary-looking word (it does come from the French word "amortir," meaning to deaden, after all), but the idea is entirely harmless. Let us explain.
Try out our mortgage calculator now.
What It Is
The concept behind an amortizing loan is very simple. The goal is for the borrower to eliminate debt, so payments are simultaneously made on both the principal of the loan as well as the interest. The payments are typically set up on an amortization schedule, and, if followed, everything will be paid off at the end of the loan. The majority of mortgages are amortizing loans.
The Benefits
Both the lender and the borrower benefit from an amortizing loan. For the lender, they receive a set and unchanging payment of both principal and interest each month, and for the borrower, if he or she makes on-time payments each month, the risk to their credit or to paying extra charges is greatly limited.
Mortgages 101: Which Kind of Loan Is Right for You?
What It Looks Like
Like we said, an amortizing loan is paid off according to an amortization schedule, which is set up before the first payment is made.
Let's say you want to buy a house and you buy a $200,000 house with $50,000 as a down payment. With an interest rate of 3.75% on a 30-year fixed loan for the rest, your monthly mortgage payments will stay consistently at $695. As you pay off the loan, though, the amount you are paying on principal will increase, while the amount you pay on interest will decrease.
For example, at the outset of year 1, you'll be paying $227 in principal and $468 in interest per month. At the outset of year 5, however, the amount you'll be paying in principal will have jumped to $263 and the amount in interest will have dropped to $431.
Find out now: How much mortgage can I afford?
Like we said, an amortizing loan is a fairly simple concept, and it's a pretty prevalent part of the mortgage world. If you want to play around with some numbers and get a better feel for yourself, check out SmartAsset's Mortgage Calculator tool.
Photo credit: flickr