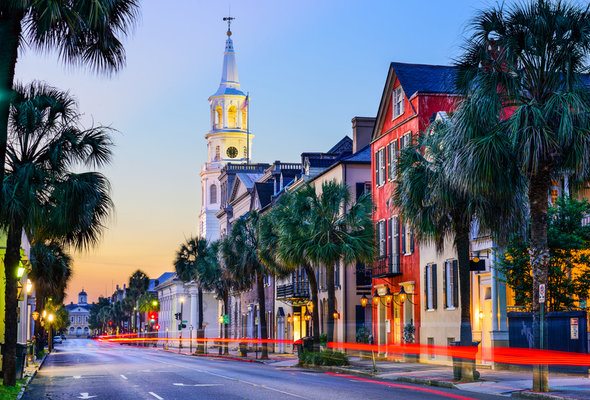 Between 2010 and 2015, the population of South Carolina increased by 5.9%. The state's population is expected to hit the 5 million mark by the 2020 census. Are you thinking of moving to South Carolina? You're not alone. Here are 15 things to know before moving to South Carolina.
Find out now: How much house can I afford?
1. South Carolina barbecue is mustard-based.
Depending on where you go in the South, you might find barbecue sauce that's vinegar-based or white and creamy, but in South Carolina the barbecue sauce is mustard-based. In some parts of the state, it's so mustard-y that it's yellow. If you're used to dark, sweet barbecue sauce, moving to South Carolina is a chance to broaden your horizons.
2. Winters are mild but summers are hot.
If you hate winter weather, moving to South Carolina will be a nice change. Winters in South Carolina are mild, particularly on the coast (inland communities will experience colder winter low temperatures). But if you've never experienced summer in the South, your first summer in South Carolina could come as a shock. It's hot and humid, with afternoon thunderstorms and even tornadoes.
3. South Carolina boasts some amazing birding.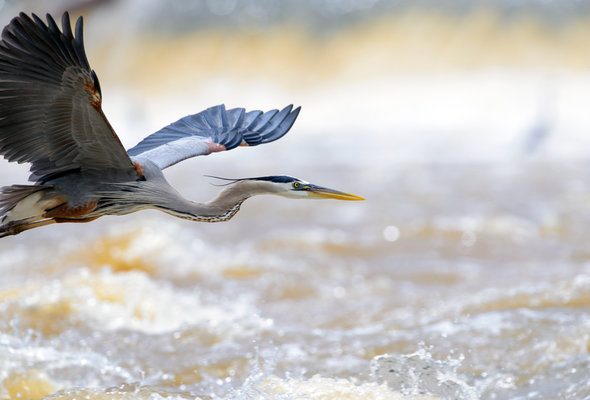 If you're a birder, moving to South Carolina is a great opportunity to add some more birds to your life list. According to the Audubon Society, South Carolina boasts "a state species list of more than 430 that ranges from the seagoing Northern Gannet to the mountain-loving Common Raven." Huntington Beach State Park is both a beautiful recreation destination and a renowned birding hot spot.
4. It's worth checking out the Spoleto Festival.
South Carolina's annual Spoleto Festival is one of the biggest performing arts festivals in the country. Modeled after the Festival dei Due Mondi in Spoleto, Italy, Charleston's Spoleto Festival combines small-city charm with a wealth of theater and music options. We're guessing you'll find something to love on the program of the 17-day festival.
5. The cost of living is fairly low.
The cost of living in South Carolina is slightly lower than the national average cost of living. Of course, your cost of living will depend on where you settle in South Carolina and on the lifestyle you want to maintain. But in general, South Carolina is not one of the nation's more expensive states.
Related Article: What is the cost of living in South Carolina?
6. Golf is big in South Carolina.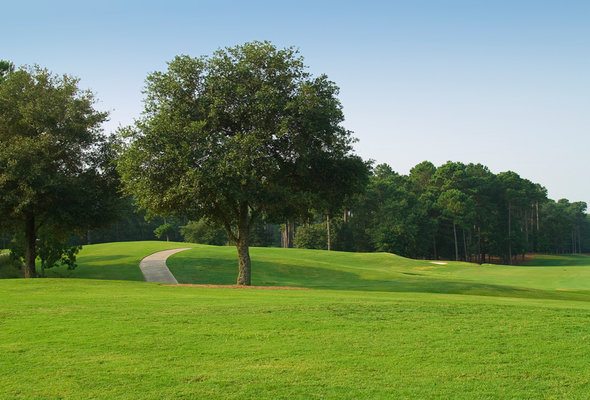 If you love golf, you'll love living in South Carolina. Even if you don't golf yourself, you may benefit indirectly from all the money that golf brings to the state. South Carolina has dozens of stunning golf courses, and golf package tours are a popular choice for golfing tourists. South Carolina's "golf coast" is world renowned.
7. South Carolina culture is rich and diverse.
Those interested in Native American history, colonial history, African-American history, Civil War history and more will find South Carolina fascinating. South Carolina is also home to a community with which many Americans are not familiar – namely, the Gullah. Enslaved Africans living in the Low County developed a hybrid culture, language and cuisine that survives today. An estimated 125,000 Americans speak Gullah.
8. Tourists love South Carolina.
Millions of tourists visit South Carolina annually. According to the South Carolina Department of Parks, Recreation & Tourism, 29,000,000 people visited the state in 2014. Charleston, South Carolina regularly ranks among the top 10 tourist destinations in the country. Depending on which study you consult, you may see tourism listed as the state's largest industry.
9. The South Carolina beaches will blow you away.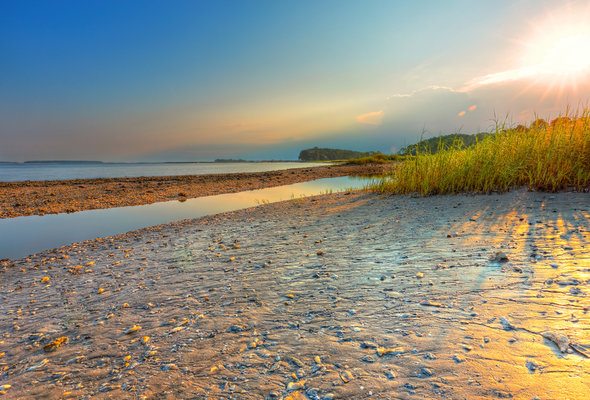 South Carolina's beaches are beautiful, and the seafood you can get in the state's coastal towns is not to be missed. After moving to South Carolina, why not make time to visit the state's famous beaches, including Myrtle Beach, Kiawah Island, Hilton Head and Folly Beach?
10. South Carolina has low property taxes.
South Carolina has some of the lowest property taxes of any state in the Union. The state's progressive income tax system means it doesn't have to use property taxes to make up for lost revenue, as happens in some states with no income tax.
Check out our South Carolina property tax calculator.
11. South Carolina is rich in public park land.
South Carolina boasts impressive National Parks, National Monuments, National Historic Sites and more protected land. And it's not just the federal government that protects land in the Palmetto State. South Carolina State Parks together make up 80,000 acres of protected lands from the Blue Ridge Mountains to the coast. Some of the sites are protected wilderness, others are designed for recreation and still others are sites of cultural and/or historic interest.
12. Watch out for gators.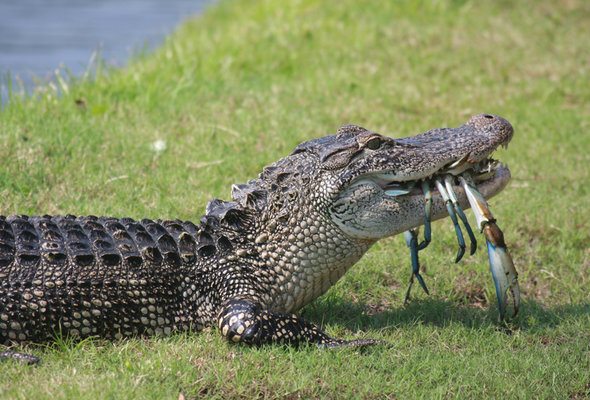 It's a good idea to learn some basic gator safety before (or shortly after) moving to South Carolina. Gator attacks are rare, but it's important to remember that you shouldn't approach or feed alligators, or swim in areas that are known to host gators.
13. The food scene in South Carolina is huge.
Charleston is a foodie paradise with a well-documented restaurant scene, but you'll find delicious food in other parts of the state, too, from fresh produce grown on small farms to seafood from shacks in coastal towns, barbecue, Gullah food, Caribbean food and more.
14. South Carolina boasts The Citadel.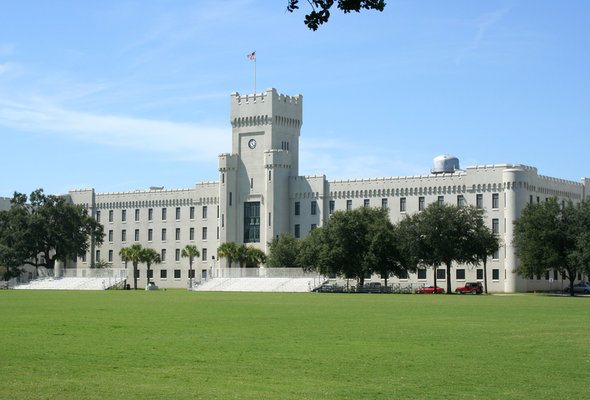 The Citadel, one of the six Senior Military Colleges in the country, is located in South Carolina. The Citadel dates from 1842 and is a tourist destination in its own right. Visitors can attend a Friday parade, go on a campus tour of the historic buildings and take in the atmosphere.
15. South Carolina is still evolving.
If there's one thing to remember about South Carolina, it's that it's changing and evolving. The Palmetto State is becoming more diverse, in terms of both its population and its economy. It's not a swing state yet, but some analysts are saying that the state could become a swing state down the road.
Bottom Line
The Palmetto State has so much to offer in terms of history, culture and natural beauty. Moving to South Carolina is a great opportunity to embrace the low-key Southern lifestyle and explore a diverse state.
Of course, there's a lot more to moving than learning about your new home's culture and history. If you decide to make the move, it's a good idea to understand how the change will impact your budget. That way you can ensure you have enough money to spare to enjoy all that South Carolina has to offer. A financial advisor can help you navigate big life changes like a move, or just help you identify and meet your financial goals. A matching tool like SmartAsset's can help you find a financial advisor to work with to meet your needs. First you'll answer a series of questions about your situation and your goals. Then the program will narrow down your options to up to three advisors who suit your needs. You can then read their profiles to learn more about them, interview them on the phone or in person and choose who to work with in the future. This allows you to find a good fit while the program does much of the hard work for you.
Photo credit: ©iStock.com/Sean Pavone, ©iStock.com/matthewo2000, ©iStock.com/Andrew F Kazmierski, ©iStock.com/PETERLAKOMY, ©iStock.com/christiannafzger, ©iStock.com/Deborah Dell