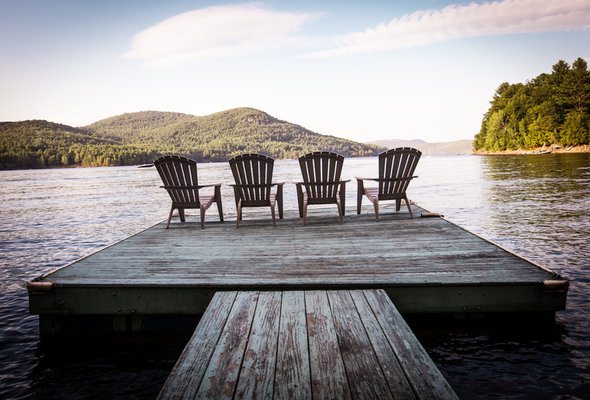 There's more to New York state than the five boroughs that make up New York City. It's a large state with a rich history and plenty of natural wonders. Thinking of moving to New York state? Check out our list of the 15 things you should know before making your move.
1. It's all about fall in New York state.
Every season has its charms in New York state, but many residents would argue that fall is when the Empire State really shines. The foliage glows orange and red, the apples are ready for picking and communities gather for harvest and Halloween celebrations.
2. New York state is wine country.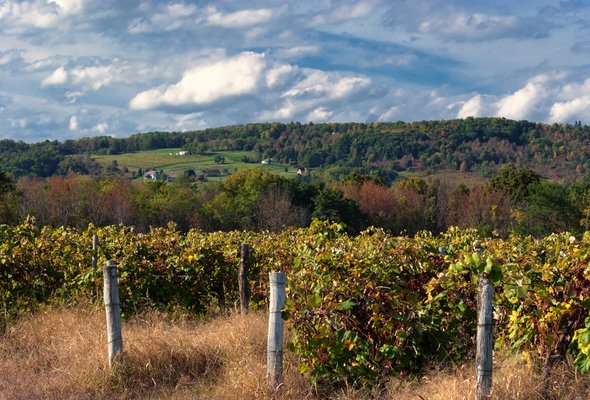 If you haven't had any New York wine, you're in for a treat. From Long Island rosé to Finger Lakes Riesling, there are many notable wines in the Empire State. Winery trips are a great option for long weekends in New York state, and New York wines make great gifts for out-of-state relatives.
3. It's a hiker's paradise.
If you love hiking, you'll love living in New York. You can head out in the Adirondack Mountains or the Catskills and forget you're in one of the nation's most densely populated states. New York is dotted with state preserves, mountains and lakes. You can even hike the Appalachian trail through New York and south into other states.
4. Historic mansions are everywhere.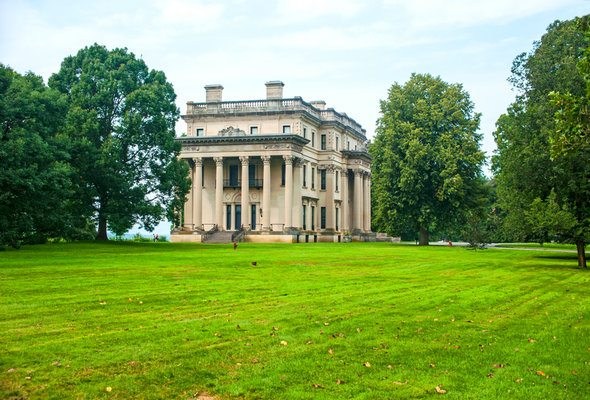 Many of America's wealthiest families in the 19th and 20th centuries had New York City homes and summer houses elsewhere in New York state. As a result, the state has enough historic mansions to keep history-lovers busy and delight fans of beautiful homes and gardens. Many are along the Hudson River and can be combined with trips to cute New York towns.
5. The Empire State is heaven for foodies.
New York's food scene doesn't end at the borders of New York City. The whole state is ideal for foodies. That's due in part to the amazing produce that grows in New York, but also to the presence of the Culinary Institute of America in upstate New York.
6. There are affordable homes to be found.
Looking for an affordable home? Don't assume that all homes prices in New York state are as high as the ones in New York City. Depending on where you choose to live in New York, you won't have to save up for a hefty down payment.
Check out current mortgage rates in New York.
7. It's home to a presidential library.
Among the Empire State's many historic homes is the Roosevelt home in Hyde Park, New York. It's the site of the Franklin Delano Roosevelt Presidential Library and Museum, a major tourist attraction and fascinating museum.
8. No one really knows where "upstate New York" starts.
Though the borders of New York City are clear, the borders of "upstate New York" are up for debate. Does it start in the lower Hudson Valley? Or only in the state's North Country? Or is it everything that's not the metropolitan area of New York City? You can make up your own mind after moving to New York.
Related Article: What Is the True Cost of Living in New York City?
9. It's still a great place to be a hippie.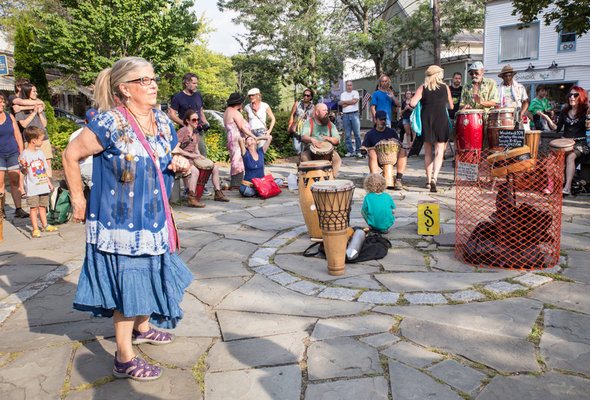 Remember Woodstock? It took place in New York, and the Empire State is still a great place to be a hippie. You'll find small college towns where drum circles are a fixture in local parks and dream catchers hang in the windows. If that's your scene, you'll be right at home.
10. New York state's government is divided.
New York state isn't just divided between those who live in New York City and those who live outside the Big Apple. It's also politically divided, between more conservative upstate representatives and their liberal counterparts from New York City and other left-leaning pockets. So while the state is reliably blue in gubernatorial and presidential elections, the state Senate is reliably red. That means divided government is par for the course in New York.
Check out our New York income tax calculator.
11. The art and theater scenes are world class.
From Dia:Beacon, the contemporary art museum in the Hudson Valley, to the Bethel Woods Arts Center near the Pennsylvania border, New York has a lot to offer lovers of arts and culture. One of the state's most impressive arts venues is the Frank Gehry-designed Richard B. Fisher Center for the Performing Arts at Bard College.
12. Higher education is everywhere.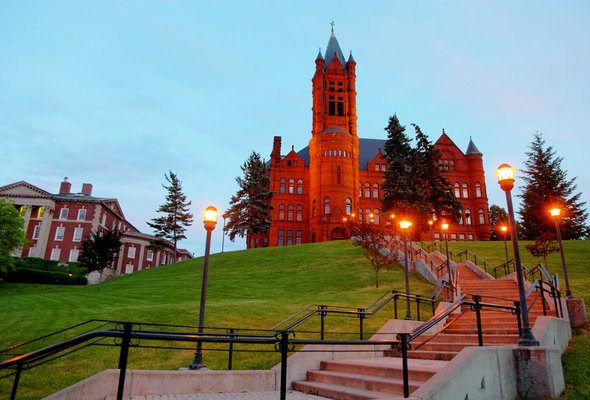 Some 200 colleges and universities are located in New York state. The State University of New York (SUNY) system provides a public option, complete with in-state tuition, and there are plenty of private options, too. In all, the state has an educated populace and many charming college towns.
13. Property taxes can be steep.
New York residents face some steep income taxes, but property taxes can be high as well. While property taxes are generally low in New York City, they're much higher upstate. If you're moving to New York and you want to live in a town with good public schools, you might face high property tax bills.
14. Breweries and distilleries are booming.
It's not just the wine scene that's booming. New breweries and distilleries are always popping up in New York. So if you like beer and whiskey, the Empire State is a great place to live. If you've always dreamed of starting your own brewery or distillery, you'll face steep competition but you'll have a vibrant community of fellow enthusiasts to turn to for advice.
15. New York is full of charming Main Streets.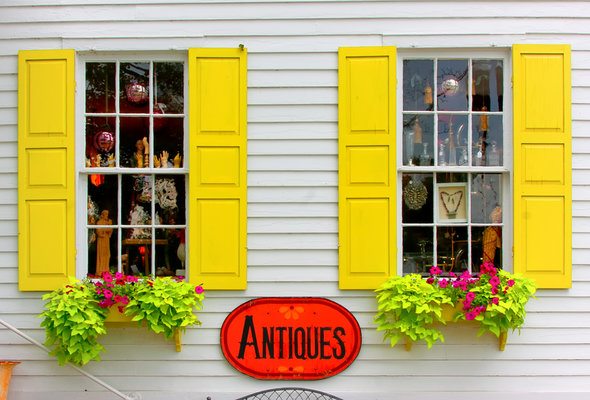 If you love a small town with a charming Main Street, plenty of antique stores and a welcoming vibe you could do worse than to move to New York state. You'll find many towns meeting that description, and boasting historic architecture to boot.
Tips for Moving to New York State
If you are moving to a new state, it's a good idea to understand how the change will impact your budget. SmartAsset's New York paycheck calculator can help you determine how living in the Empire State will impact your take-home pay.
A financial advisor can help you navigate big life changes like a move, or just with identifying and meeting your financial goals in general. A matching tool like SmartAsset's SmartAdvisor can help you find a person to work with to meet your needs. First you'll answer a series of questions about your situation and goals. Then the program will narrow down your options from thousands of advisors to three fiduciaries who suit your needs. You can then read their profiles to learn more about them, interview them on the phone or in person and choose who to work with in the future. This allows you to find a good fit while the program does much of the hard work for you.
Photo credit: ©iStock.com/cmart7327, ©iStock.com/AnthonyPaladino, ©iStock.com/sphraner, ©iStock.com/littleny, ©iStock.com/Denis Jr. Tangney, ©iStock.com/MichaelFrancis