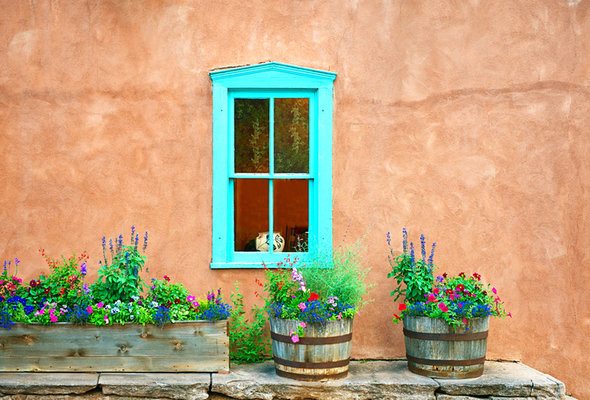 New Mexico has attracted residents drawn to its beautiful landscape and weather. If you're thinking of moving to New Mexico, there are some tips that can help you prepare for the transition. Check out our list of 15 things to know before moving to New Mexico.
Find out now: How much house can I afford?
1. New Mexico is rich in history.
If you're in New Mexico, you'll have the chance to immerse yourself in history. A good place to start is Bandelier National Monument, where you can see signs of human habitation dating from 11,000 years ago. Petroglyphs and cliff dwellings will give you a glimpse into the lives of some of New Mexico's first residents.
2. The New Mexico culture is laid back.
New Mexico is famously laid back. You won't find too many sharp elbows in the state, and the pace of life is slow. If you're moving to New Mexico and don't know anyone who lives there, it should be relatively easy to make friends among the open and easy-going residents of the state.
3. New Mexico's landscape has inspired some great art.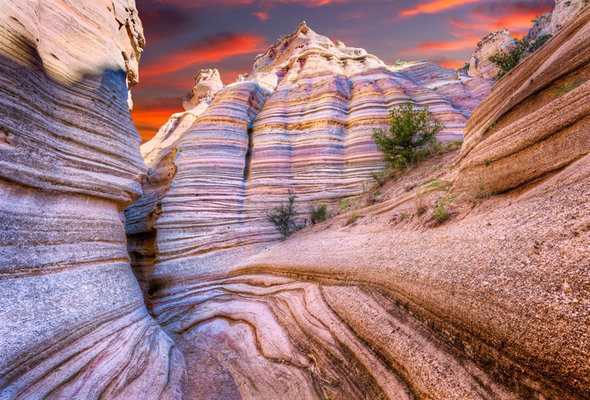 The stark beauty of New Mexico is a source of artistic information to many. You'll find plenty of artists living in New Mexico, and signs of some of the giants of the art world who have spent time in New Mexico. The most famous example is, of course, Georgia O'Keefe.
4. Adobe is everywhere.
If you're not a fan of adobe, living in New Mexico will take some getting used to. Buildings old and new use the material, in various shades. The ancient building material is well suited to New Mexico's dry climate.
5. Hippies love New Mexico.
We've told you that New Mexico is laid back and artistic, so it should come as no surprise that hippies love New Mexico. You'll find artist colonies, UFO believers, intentional communities and other flavors of hippie-dom, from the fancy to the earthy. The quintessential example of a hippie town in the state is Madrid, New Mexico.
Check out New Mexico mortgage rates.
6. You can check out the view from a hot air balloon.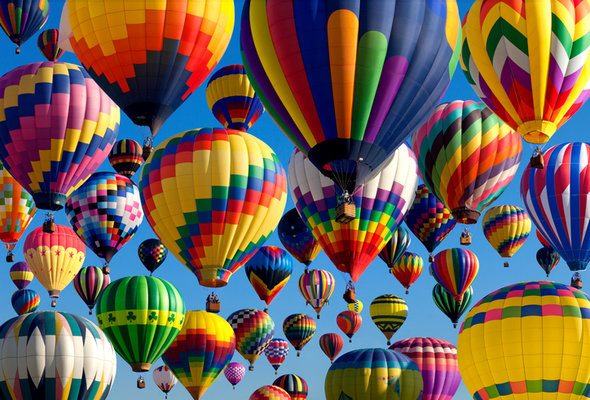 Every year, New Mexico plays host to the Albuquerque International Balloon Fiesta. It's a multi-day event that includes a competition, a Balloon Cam, special performances and more. Fleets of colorful balloons against the New Mexico sky is a sight not to be missed.
7. New Mexico is a purple state.
Politically, New Mexico leans slightly blue. The state went for the Democratic candidate in the last three presidential elections. However, the state's governor is a Republican. The state's two U.S. senators are both Democrats.
Check out our New Mexico income tax calculator.
8. Home prices are affordable in New Mexico.
Looking for an affordable home? The median home value in New Mexico is $167,600. So if you're looking for a place where you can buy a home and get on the property ladder, New Mexico is a solid option. Plus, New Mexico property taxes are some of the lowest in the country.
9. The New Mexico landscape is varied.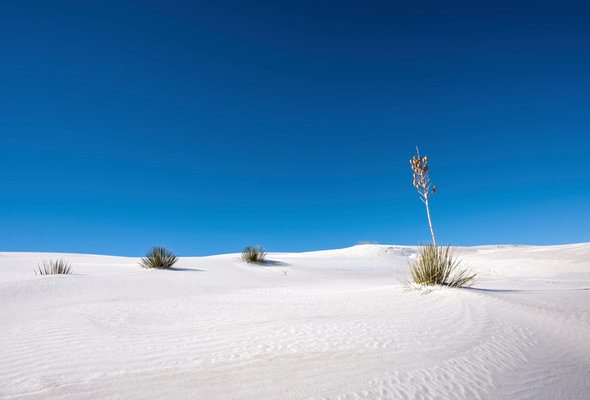 The New Mexico landscape is more than just desert. There are mountains and pine forests, White Sands and more. Sure, the state is landlocked so there's no beach available to residents, but that doesn't mean the landscape is boring.
10. The star-gazing in New Mexico is world class.
New Mexico's clean air and clear skies make it a great destination for star-gazing. The protected land in the state means you won't be troubled by light pollution. Chaco Culture National Historical Park, in the northwest corner of New Mexico, and Clayton Lake State Park, in the northeast, are both designated International Dark Sky Parks.
11. Festivals and fiestas are a great way to experience the culture of New Mexico.
The hot air balloon fiesta mentioned above isn't the only famous New Mexico fiesta. In fact, festivals, fairs and fiestas are a big part of life in the state. There's the New Mexico State Fair, the Roswell UFO Festival, the Lea County Fair & Rodeo and more.
12. Albuquerque provides city amenities.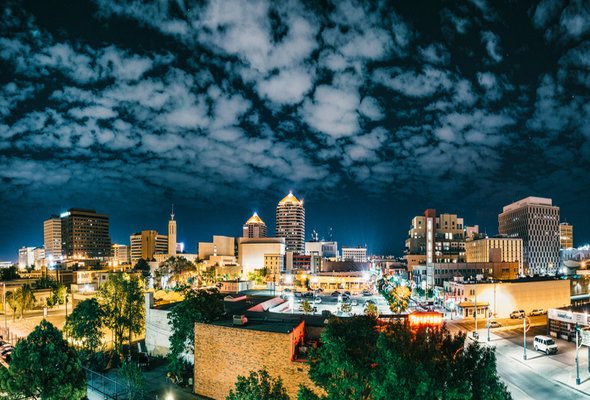 With a population of over 550,000, Albuquerque has some big-city amenities for those who crave them. There are museums and cultural centers, historic districts, theaters and more. If you want to move to New Mexico without committing to small-town life, Albuquerque is a good choice.
13. Keep an emergency kit in your car.
In New Mexico, there are long, empty stretches of road between towns. The temperature can be extreme, too, so you don't want to be unprepared if your car breaks down. It's a good idea to keep an emergency kit in your vehicle that includes water, blankets and more essentials.
Related Article: 4 Tips for Disaster Preparedness on a Budget
14. It's a good idea to have a job lined up before you move.
New Mexico's economy is notoriously sluggish. The state currently has the second-highest unemployment rate in the country. That's not to say that there are no jobs, but it's a good idea to line up a job before moving to New Mexico rather than count on finding a job soon after moving to the state.
15. There are chiles in everything.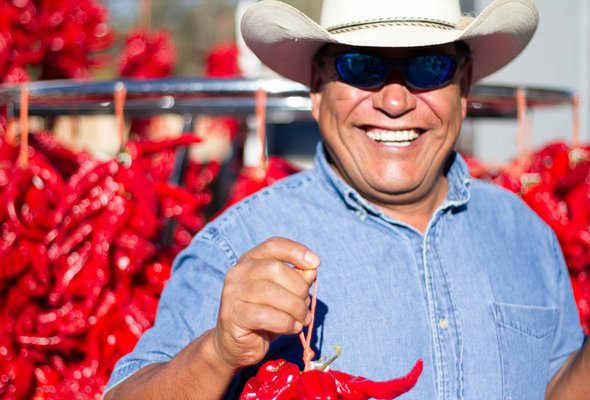 The cuisines of New Mexico lean heavily on chiles, so if you're averse to spicy foods, moving to New Mexico is your chance to re-train your palette. Green chile stew, chile enchiladas, posole and calabacitas are just a few of the New Mexico dishes that prominently feature chiles.
Bottom Line
At just over 2 million, the population of New Mexico is not huge, leaving plenty of wide open space for hiking and star-gazing. If you like a laid-back lifestyle and a desert climate, we're guessing you'll love living in the diverse state of New Mexico.
Next Steps
Before you move to New Mexico, it's a good idea to understand how the change will impact your budget. A financial advisor can help you navigate big life changes like a move, or just offer assistance with identifying and meeting your financial goals. A matching tool like SmartAsset's can help you find a person to work with to meet your needs. First you'll answer a series of questions about your situation and your goals. Then the program narrows down your options from thousands of advisors to up to three advisors who suit your needs. You can then read their profiles to learn more about them, interview them on the phone or in person and choose who to work with in the future. This allows you to find a good fit while the program does much of the hard work for you.
If you're thinking about buying a home when you move, it's important to know your new state's mortgage rates. You can compare New Mexico mortgage rates to national mortgage rates using SmartAsset's comparison tool.
Photo credit: ©iStock.com/ivanastar, ©iStock.com/Dean_Fikar, ©iStock.com/Aneese, ©iStock.com/kojihirano, ©iStock.com/ferrantraite, ©iStock.com/JannHuizenga