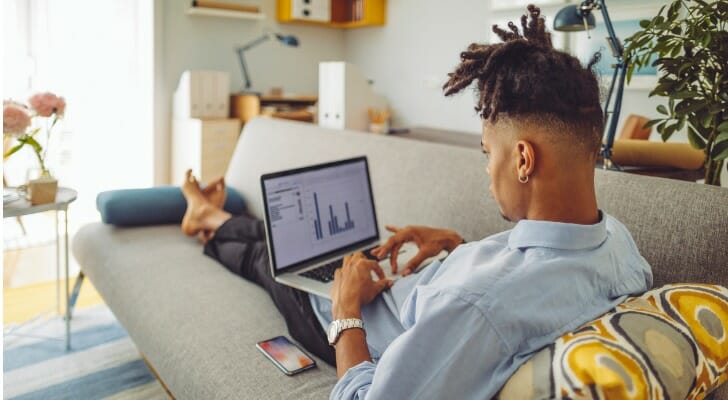 There is a vast array of online financial services that are designed to help every type of investor. Like tastyworks and thinkorswim, which is a trading platform of TD Ameritrade, some businesses find niches in the market and develop newer platforms to address those needs. That is where tastyworks and thinkorswim come in – two investing services that balance low costs with complex trading tools. However, it's not enough to say the two are similar; small differences can either make or break a platform depending on the investor. If you want to figure out whether tastyworks's or thinkorswim's toolkit is right for you, here's how the two stack up.
Handling finances can be complex and, if you're doing it alone, difficult. But why go solo? A financial advisor can offer understandable guidance and boost your chances of achieving your goals.
Overview of tastyworks vs. thinkorswim
There are certainly similarities between tastyworks and thinkorswim. For example, the two options-focused trading platforms share comparable pricing when trading stocks and exchange-traded funds (ETFs). However, both services have just enough variance in features to make each interface unique but equally complex.
It's easy to see the design difference between tastyworks and thinkorswim. The former uses flashier advertising to broadcast the site's referral system, with earnings from Apple and Tesla. Despite the appearance, tastyworks is a sophisticated investment platform. It focuses its attention on highly active traders with a toolkit made for options trading.
Though thinkorswim may not have the free car promo, the full-feature investment service doesn't need it to stand out. The interface offers a wide range of choices, customization and news that help the investor build the right experience. However, all those options come with a steep learning curve which probably won't work for the novice.
tastyworks vs. thinkorswim: Fees
If you are interested in using a trading platform, it's important to look out for the four types of fees you'll typically run into.
Trading Fees – Any fixed charge attached to each trade that you make. This can come in the form of a flat fee or what's known as the "spread." This is when your broker charges you based on the difference, if any, between the buying and the selling price of an asset.
Trading Commissions – This is when a broker will charge you a percentage based on the volume or value of each trade.
Inactivity Fees – Any fees that the broker charges you for not trading, such as for keeping money in a brokerage account.
Non-Trading/Other Fees – Any form of fee for trading on this platform not covered above. For example, a brokerage might charge you for making deposits into your brokerage account, taking money out of it or signing up for additional services.
Neither tastyworks nor thinkorswim charge you anything to trade stocks and ETFs. Additionally, there are no maintenance or inactivity fees when using either platform, which applies to all account types. In terms of what they do charge for, the two brokers have similar lists; however, the costs differ a bit.
For example, both services charge for options and futures contracts. In particular, tastyworks was built with options traders in mind. There is a $1 commission fee per contract, with options trades costing $2.50. It is free of charge to close a position on options, and there is a cap of $10 in place per leg on equity options. In comparison, thinkorswim charges $0.65 for options per contract.
Some of the larger differences land on thinkorswim's side as well, with a $49.99 no-load mutual fund commission. They also offer a broker-assisted trading service that comes in at $25. Additionally, margin interest rates begin at 9.5% compared to tastyworks's starting rate of 8%, though both fluctuate depending on your account balance.
tastyworks vs. thinkorswim: Services & Features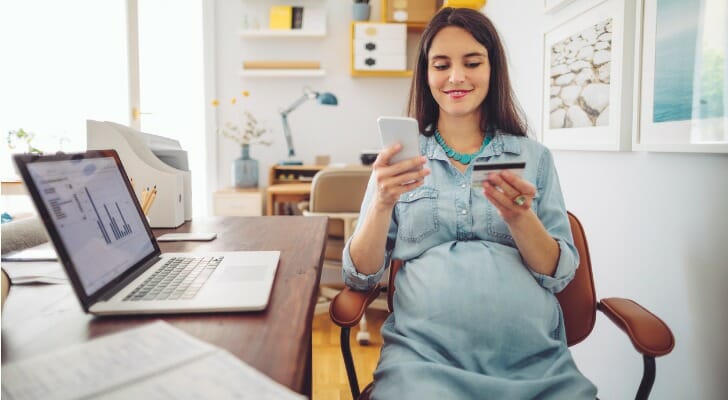 All told, tastyworks offers four asset classes to trade in: stocks, ETFs, futures and options. The last of which is the service's main emphasis, along with its overall design for high-volume and high-speed trading. So, you will have to pursue a different brokerage for mutual funds, bonds and long-term investments. Still, there are three features to tastyworks that are notable here: First, the interface allows multiple order types. You can easily enter multi-leg trades and either replace or cancel them. Second, tastyworks has a "follow feed," similar to social media platforms like Twitter, letting you see what your favorite traders are choosing to do. And third, it provides access to videos, articles and daily content on investment-related topics.
For its part, thinkorswim supplies information about any stock you're interested in, including the price and the options chain, among other details. In addition, thinkorswim's analysis and available data are part of what makes it shine. It's a lot to work through, but it provides company updates, currency maps, Level 2 data (which tastyworks lacks) and other analytical add-ons.
What's more, thinkorswim also parallels tastyworks in its complex list of order types. The platform encourages customization throughout the investor's trading. If it's overwhelming, you can try out the program using a full paper trading mode. This lets you set up a simulated account and trade with fake money until you're comfortable with the system.
It should be noted that tastyworks has an account type called The Works, which is an individual margin account and provides access to all available products, options trading strategy and portfolio margin.
tastyworks vs. thinkorswim: Online & Mobile Experience
Regardless of how you access thinkorswim, between your desktop or the app, the platform is designed for investors with experience under their belt. Rather than pre-made portfolios, the platform emphasizes customization and self-education.
You may find that the desktop version offers a slightly cleaner layout. However, the mobile app brings you the same analytics and market update tools that will help you monitor your investments.
TD Ameritrade is one of the largest investment organizations in the U.S. and has the resources for a strong customer service network. thinkorswim customers have the option to contact them through chat services, e-mail or over the phone if needed.
Tastyworks offers its services through a mobile app, desktop and browser systems. You'll find features like curve roll and the trader feed carried over into the app, so there is no loss in features. The service is dense like thinkorswim's, though, and comes with little guidance. It's catered to a specific type of investor, which can make it difficult to use if you fall outside that category.
Who Should Use Tastyworks?
All in all, tastyworks is suited to highly active investors engaged derivatives trading. So, its basic frame works for high-volume and high-speed options trading. The lower costs compared to other services may be enticing to newer investors, but the service's complicated layout isn't tackled easily. There's little help in learning how to use it effectively. Plus, there isn't as much focus on specific features.
If you want to focus on IRA accounts, mutual funds or long-term assets in general, you are better off looking elsewhere.
Who Should Use Thinkorswim?
For its part, thinkorswim is a semi-professional system that even advanced traders might struggle to navigate. That means hobbyists and novices might find this platform more trouble than its worth for their needs. Overall, this trading platform is best suited to active, hands-on investors with experience.
The good news is that individuals who are impressed by thinkorswim but don't need some of the available features can also check out TD Ameritrade's standard web platform.
Bottom Line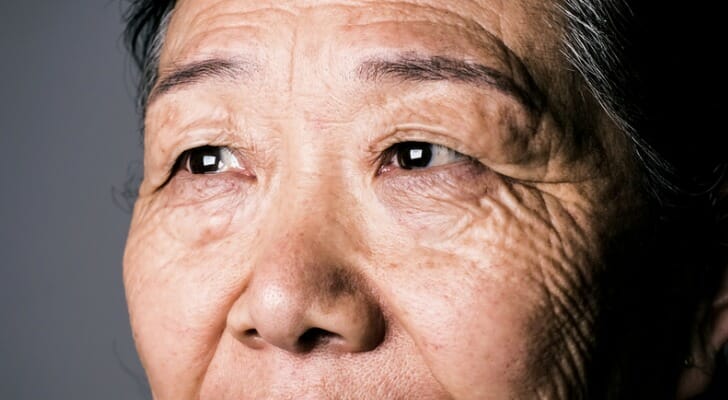 In general, both thinkorswim and tastyworks are viable options for an experienced investor interested in options. They both support customization and promote investment education through their partner websites. However, thinkorswim provides more investment opportunities and tools to monitor the market, helping you predict your next move. The two platforms offer comparable low prices when put against competitors, though, so either is worth checking out for the active investor.
Investing Tips
Consider working with a financial advisor who can help you create and execute a financial plan. Finding one doesn't have to be hard. SmartAsset's matching tool can quickly connect you to financial professionals in your area who can help you build the plan that is right for you. If you're ready, get started today.
Make sure your investment assets fit your risk profile. SmartAsset's free, easy-to-use asset allocation calculator will help align your assets with your risk tolerance.
Photo credit: ©iStock.com/Eva-Katalin, ©iStock.com/Eva-Katalin, ©iStock.com/ijian