When it's time to retire, many U.S. retirees head south. While many stop in Florida or other southern U.S. states, some keep going for destinations in Central America or South America. One popular destination is Peru, where visitors and retirees come to enjoy beautiful beaches, delicious food, low cost of living and the breath-taking vistas of Machu Picchu.
Moving overseas entails numerous challenges, many of which are best tackled with the assistance of a financial advisor.
Retire in Peru: The Everyday Costs
A big part of the retirement planning process is figuring out the cost of living of different retirement destinations so your savings will go further. In that regard, Peru is a great choice, as it is one of the least expensive countries to retire in.
Iin terms of cost-of-living, Numbeo.com lists Peru at No. 111 out of 137 nations, with countries like Bermuda at No. 1 and Pakistan at the bottom as the least expensive nation.
In Peru, you could live comfortably for $1,500 a month near major city centers, according to International Living. And that's at the high end. You could pay $300 a month for a small house out in Pisac or buy a new waterfront condo in Lima for $100,000.
Food costs are about half of what you'd expect to pay in the United States — sometimes more, depending on where you moved from. You can shop the local markets to pay less for food. If you're looking for something that reminds you of home, there are larger grocers available, but you'll end up paying more.
Retire in Peru: The Visas
Retirement can take many forms. In the States, you might be a snowbird, where you live in warmer climates during the winter. Peru has a similar option with a Tourist Visa. This type of visa will let you stay in Peru for up to half the year – 183 days, to be exact.
There is also the Rentista visa, which requires you to be in the country at least six months out of the year, so you'd need to spend the majority of your time here for this one. This type of visa also requires that you don't work and have a pension or passive income (including Social Security) that brings in at least $1,000 a month.
If you'd like to work in Peru, you can live in the country through a work visa. You can set up a small business and essentially hire yourself. Both work visas and the Rentista visa let you apply for a permanent visa or Peru citizenship.
Other visas exist, like the student visa or investor visa, but the above-referenced visas are the best options for retirees and pre-retirees.
Retire in Peru: The Healthcare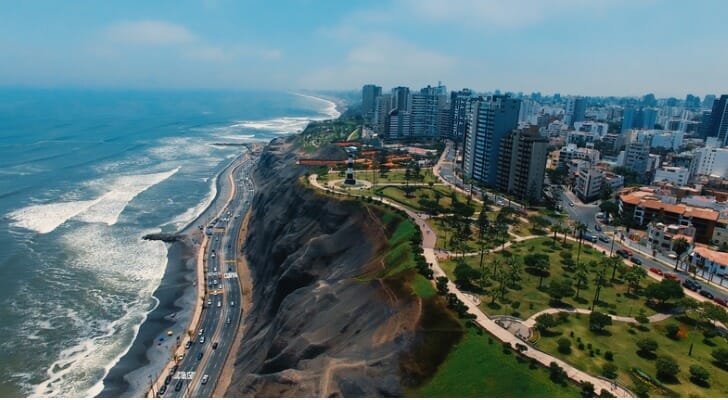 Healthcare in Peru is not highly regarded. The World Population Review ranks the nation's healthcare at 61 out of 190. Medical care is available through various programs:
Ministry of Health (MINSA)
EsSalud
Armed Forces (FFAA)
National Police (PNP)
Private sector
The private sector covers about 10% of the population, while MINSA covers about 60%. If you were to walk into a public hospital in Peru, it would most likely be supported by MINSA. But visitors have to wait for months to get an appointment in a public hospital.
While public health insurance is available, you might not have the best experience or care. Many people in rural areas lack basic healthcare and the areas that do have some kind of medical facility are often understaffed, with healthcare providers overworked.
Private coverage exists, and if you relocate you could apply for international health insurance. Along with that, if you work in Peru, many companies offer private health insurance, which means you'll have access to private hospitals and clinics. You may have to pay a small fee.
Retire in Peru: The Taxes
If you're on a Rentista visa, you're subject to Peru's income tax on your worldwide income, not just your Peruvian income. Non-residents are only taxed on income they earn in Peru. Income tax is based on your earned income, self-employment, rental properties you own, a trade or business partnership, dividends and interest. And per U.S. law, American citizens are required to file U.S. tax returns even if you pay taxes while living in Peru.
Bottom Line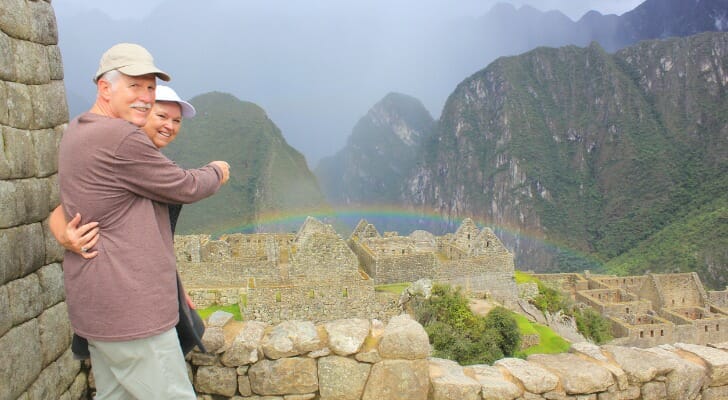 If you're considering a move out of the country for retirement, Peru might be on the list. The low cost of living and easy access to visas might be a good reason for you to make the move. Whether you're living there on a snowbird-like status or plan to be there on a more permanent basis, Peru is one of the least expensive places to live.
But the country's issues with health care might give you pause. If you don't have access to international health insurance or private health insurance, moving to Peru may not work in your favor.
Tips for Retiring Overseas
Consider talking to a financial advisor about making a plan for retiring overseas. Finding the right financial advisor who fits your needs doesn't have to be hard. SmartAsset's free tool matches you with up to three financial advisors who serve your area. You can interview your advisor matches at no cost to decide which one is right for you. If you're ready to find an advisor who can help you achieve your financial goals, get started now.
An essential part of saving for retirement is making sure the money you save remains untouched. Dipping into your savings may seem tempting if you're low on cash, but you'll pay for it down the line. Consider creating an emergency fund so you can deal with life's little challenges without raiding your nest egg.
Photo credit: ©iStock.com/SL_Photography, ©iStock.com/antorti, ©iStock.com/viavado