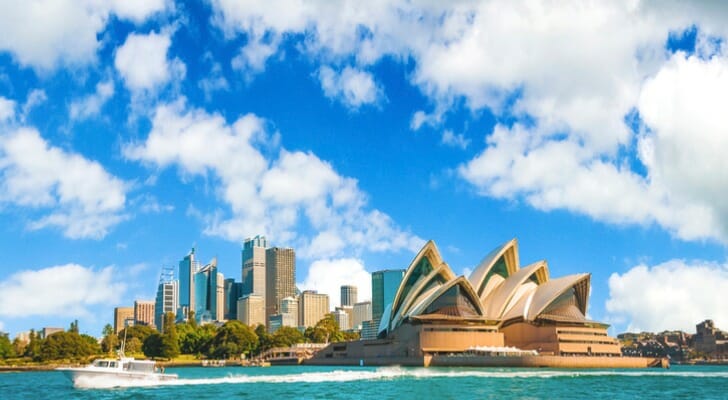 Are you thinking of retiring in Australia? The Land Down Under makes for an appealing retirement destination, with its nautical culture, beautiful coastal areas and first-world amenities. But as with any overseas retirement, there are some details you need to be aware of, from the cost of living to medical care options to immigration laws.
A financial advisor can help you put a financial plan together for your retirement needs and goals.
Cost of Living in Australia
When determining if it's wise to retire in Australia, it's important to consider your cost of living. As many financial advisors will tell you, your cost of living is one of the key factors when creating a retirement plan. According to Numbeo, a website that collects pricing data from citizens, the average cost of living in Australia is slightly higher than in the United States.
While cities like Melbourne and Sydney may not be the cheapest places to live, they are still less expensive than living in a city like New York. For example, rent prices in New York are almost 165% higher than in Melbourne and roughly 76% higher than in Sydney. The average cost of a one-bedroom apartment in the city center of Melbourne is $1,177 per month, and the average cost for a one-bedroom apartment in the suburbs of Melbourne is $1,004 per month. The bottom line: Whether your housing costs are cheaper than in the United States depends on where you are now and where in Australia you plan to settle.
You'll also need to consider other costs. For example, gasoline Down Under was averaging $4.35 USD per gallon in March 2022 and the cost of dining out for a couple in a mid-range restaurant was running about $74 USD. Monthly utilities (electricity, heating, cooling, water, garbage) for a 915-square-foot apartment were averaging about $159.
Healthcare in Australia
When choosing to take up residence in Australia, it's important to know what to expect from their healthcare system. You should also take into account the end-of-life care that is available for its residents. Australia's healthcare system has earned a reputation for offering affordable, high-quality healthcare.
The foundation of the healthcare system is Medicare. Since 1984, it has provided universal healthcare to residents in three major areas: medical services, public hospitals and medicines. It's available to all Australian and New Zealand citizens, permanent residents in Australia and people from countries with reciprocal agreements. These countries include several European countries – but not the U.S. American retirees will have to become permanent residents to become eligible for Australia's Medicare system.
Despite having universal healthcare, Australians can elect to use private health insurance. There are two types of coverage: hospital coverage for treatment as a private patient and general treatment for non-medical health services. These services include dental, vision and physical therapy. People can choose to use either or both services. The government refunds part of the cost of private healthcare.
Visas for Retirees in Australia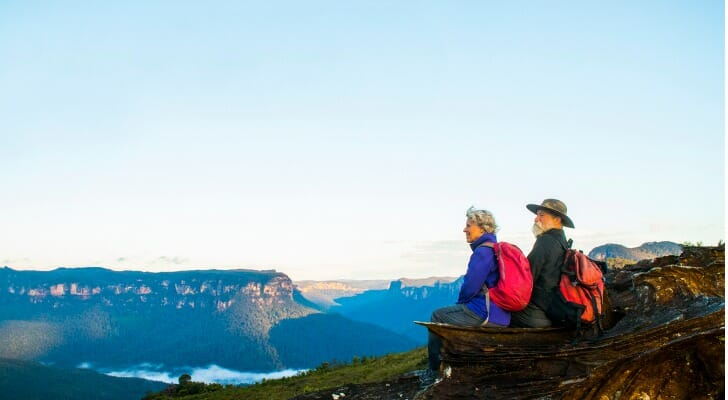 The Investor Retirement visa (subclass 405) is available to self-funded retirees who do not have any dependents and want to retire in Australia. This visa is a temporary visa and allows holders to remain in and travel freely to and from Australia for four years. After the visa expires, visa holders must renew the visa. It also entitles a partner to be in Australia with you.
For a complete list of visas available in Australia, visit the Australian government's home affairs website. It lists visas available for retirees, workers and visitors.
Housing in Australia
About two-thirds of Australians own their homes. While this number is slowly declining, the percentage of Australians who choose to buy is on par with the percentage of Americans who choose to own homes. The Australian market is consistently stable due to the consistent value of the currency and the number of people who own homes in Australia. Additionally, the home-buying process is very similar to the U.S. process.
Australia's national average for a one-bedroom apartment costs about $598 per square foot in a city center and $385 per square foot in the suburbs. The biggest cities, though are much more: In Sydney an apartment in the city center costs an average of $1,090 per square foot compared to about $695 per square foot in the Sydney suburbs. This compares with New York City where an apartment in the city will cost about $1,425 per square foot and about $725 per square foot in the suburbs outside of the city.
Buying a Residence in Australia
Foreigners may buy homes in Australia, although they do need government approval and they might have to pay additional taxes. Due to Australia being a very attractive market, there are specialist mortgage brokers who exclusively work with foreigners and help them to qualify for a foreigner mortgage. Foreigners can borrow up to 70% of the purchase price of their homes, and Americans are eligible to borrow in Australia.
Buyers typically engage a mortgage broker, realtor, and in some cases a lawyer. Then, they get their loan pre-approved and apply for a mortgage. The third step is qualifying with the Foreign Investment Review Board (FIRB). This process takes up to two weeks.
Once you find a property that you want to purchase, negotiate the price and obtain formal mortgage approval as well as FIRB approval, you pay the 10% minimum deposit on the home and get title to the property.
If you are moving from an expensive city to one that isn't quite as expensive to live in, then you may be able to purchase a home in Australia with ease. You should discuss your options with your financial advisor, realtor, and any other professionals who have a strong grasp on both your needs and the housing market.
Taxes in Australia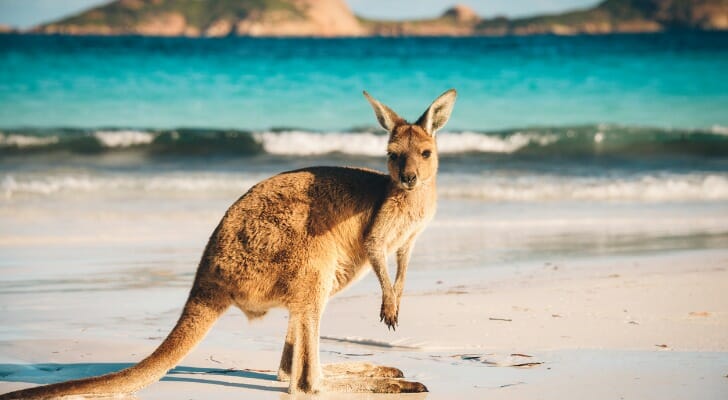 Some taxes apply specifically to foreigners. The income tax for anyone earning less than $90,000 AUD or about $66,000 USD, is 32.5% and increases from there. If you plan to earn an income in retirement while in Australia, it is important to understand these tax rates.
Also, you should speak with an Australian tax professional who specializes in foreign taxes before making the leap to Australia. It's possible you may have to pay property taxes, capital gains taxes on any sales of your property, and more. A tax advisor can help you minimize your tax burden.
Bottom Line
If you're ready to retire in Australia, there are some steps you should take before you pack your bags. While Australia offers relatively similar laws and language and plenty of resources for healthcare, moving to a new country comes with its set of challenges. Fortunately, experts who can help with the various challenges are easily accessible and very experienced.
Tips for Saving for Retirement
Consider talking to a financial advisor about the pros and cons of retiring outside the United States. Finding a qualified financial advisor doesn't have to be hard. SmartAsset's free tool matches you with up to three financial advisors who serve your area, and you can interview your advisor matches at no cost to decide which one is right for you. If you're ready to find an advisor who can help you achieve your financial goals, get started now.
An essential part of saving for retirement is making sure the money you save remains untouched. Dipping into your savings may seem tempting if you're low on cash, but you'll pay for it down the line. Consider creating an emergency fund instead.
Photo credit: ©iStock.com/PhotoAllel, ©iStock.com/stevecoleimages, ©iStock.com/JohnCrux