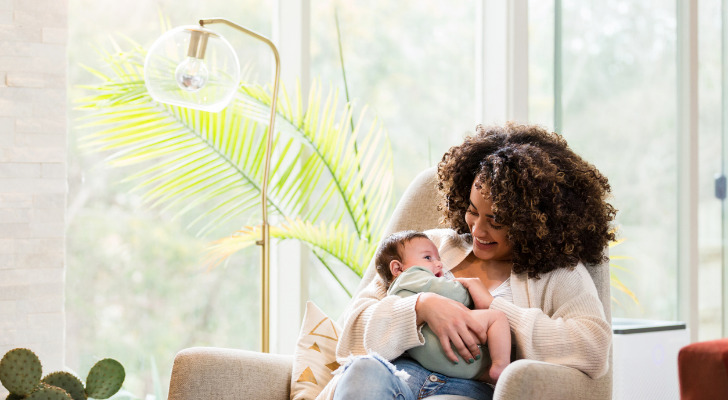 In 2020, universal paid family leave was a major part of Joe Biden's campaign. The harsh realities of politics, though, have forced Democrats to cut the proposed program from a scaled-back "Build Back Better" plan, which is currently making its way through Congress. While Democrats have a slim majority in the Senate, moderate Senators Joe Manchin (D-WV) and Krysten Sinema (D-AZ) have pushed to cut the high cost of the original $3.5 trillion proposal in half ($1.75 trillion), axing paid family leave and other programs along the way. Let's break down what's still in the bill to help families and look at other programs available for Americans to take leave for a new child and other family-related issues.
If you're planning your family's finances, don't go it alone. Try out SmartAsset's free financial advisor matching service.
The Scrapped Family Leave Plan
The U.S. is one of the only industrialized countries that doesn't offer universal paid family leave to those who have a new child or need to take care of another family member. The original plan was to guarantee 12 weeks of paid parental, family and personal illness/safe leave to all American workers within 10 years and ensure that they have at least three days leave for bereavement each year. The White House said initially that the plan was to "provide workers up to $4,000 a month, with a minimum of two-thirds of average weekly wages replaced, rising to 80% for the lowest wage workers."
Negotiations later cut the figure down to four weeks of leave. Eventually, the entire plan was scrapped as the bill had to be scaled back due to challenges from the more moderate wing of the Democratic Party.
What Is Still in the Bill for Families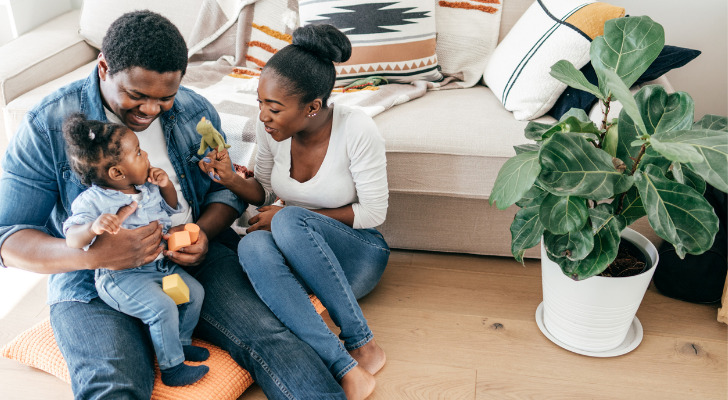 Even though paid family ended up on the cutting room floor, there is still plenty in the bill that will help families. Here are some of the programs that are targeting American workers looking to care for their families, as of November 1:
Universal pre-K for all 3- and 4-year-olds for the next six years. This ensures preschool access for families regardless of ability to pay. While it is yet to be seen exactly how this will work logistically, it is the first time pre-K education has been funded universally at the federal level. This program is funded for the next six years.
Child care support. This provision will limit the cost of childcare to no more than 7% of income for families earning up to 250% of the state median income — as long as parents are working, seeking work, in training or if they cannot work because of a serious health problem.
Child tax credit and earned income tax credit extended for one year. These programs give tax breaks to parents.
Another program that could help families is the extension of expanded Affordable Care Act premium tax credits through 2025. While not specifically aimed at families, helping make healthcare through the ACA more affordable would surely help many working families.
State Programs for Paid Family Leave
While there will still not be paid family and medical leave at the federal level, there are nine states that offer state programs for paid family and medical leave (or will soon):
California
Colorado
Connecticut
Massachusetts
New Jersey
New York
Oregon
Rhode Island
Washington
The exact nature of the leave — such as how long you can take and what rate you are paid at — depends on the state. If you are in one of these states, look on your state government website to see how you apply for leave and how much you are able to take.
Other Options for Family and Medical Leave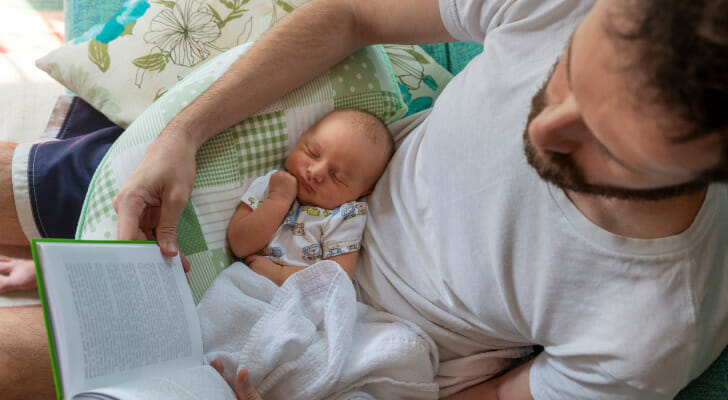 If you don't live in a state with paid medical and family leave, you do have options available — even if they aren't all great options. First off, the Family and Medical Leave Act does allow all workers in the U.S. to take up to 12 weeks of time off each year to take care of family or medical matters — the key issue being that the leave is unpaid.
Another option may be short-term disability, taken through your employer. This won't help with all issues but could be useful for some situations.
Finally, you can use programs like a Flexible Spending Account to put aside money to use on childcare expenses should you need it. Again, this is far from a perfect solution and in no way replaces free family and medical leave, but it could help out.
Bottom Line
Politics have once again gotten in the way of the U.S. joining the rest of the industrialized world and offering universal paid medical and family leave. That said, there are other options workers can consider, including state programs in some places. The Build Back Better Plan also offers other programs to help families, especially universal pre-K education.
Financial Planning Tips
A financial advisor can help you make sure you're ready for anything life throws at you. SmartAsset's free tool matches you with up to three financial advisors in your area, and you can interview your advisor matches at no cost to decide which one is right for you. If you're ready to find an advisor to help you and your family achieve your financial goals, get started now.
A health savings account can also help you prepare for the worst. You'll be able to put money aside pre-tax for use on medical expenses.
Photo credit: ©iStock.com/pabst_ell, ©iStock.com/kate_sept2004, ©iStock.com/SDI Productions