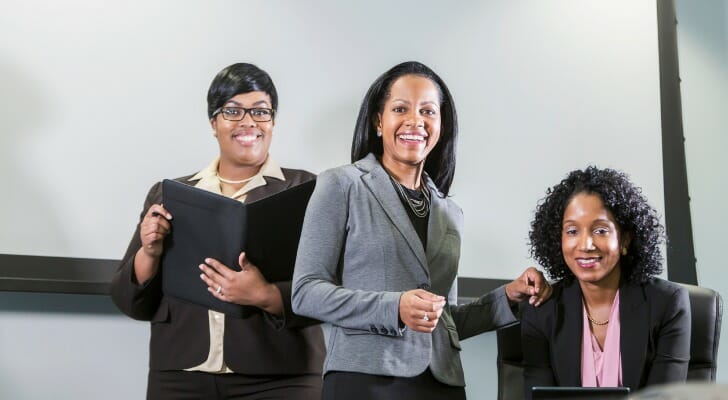 Several grant programs exist to support minority-owned small businesses, from both the government and nonprofit organizations. The definition of "minority" varies by program, though most focus on racial and ethnic minorities like African-Americans, Asian-Americans, Hispanic Americans, Native Americans and Pacific Islanders. In this article we'll explore in detail some of the largest grant programs available to minority-owned businesses.
Overview of Grant Programs
Unlike loans, grants are funds that don't have to be paid back. Most grants flow from federal, state and local governments, or from private donors through nonprofit organizations.
Just as many grant distributors are nonprofits, most organizations that receive them are also nonprofits – generally ones that support various socially desirable goals. However, some grants go to profit-making businesses, usually with the goal of supporting communities and individuals who aren't well-served by mainstream lenders and other sources of capital.
Some grant programs specifically serve women, without regard for minority status. And some programs don't require membership in any minority or gender group but serve communities that have higher percentages of minority business owners. Programs may also have special requirements, such as location, that must be met to receive a grant.
Compared to grants available to nonprofits and governments, those available to profit-making businesses are relatively rare. Similarly, programs that offer loans to minority businesses are more common than those that offer grants. However, grants for for-profit, minority-owned businesses do exist. Below are some of the biggest and best-known sources of grants for minority business owners.
Grants.gov
This is the central portal for grants originating with various agencies of the federal government. Nearly 2,000 grants from agencies, ranging from the agriculture and energy departments to NASA and the National Institutes of Health, can be searched here. Most are restricted to government and nonprofit applicants. More than 1,000 grants available to small businesses can be identified using the search tool. However, finding those that target minority-owned applicants requires manually searching the eligibility fields of individual listings.
Minority Business Development Agency
The MBDA is part of the U.S. Commerce Department that specifically promotes growth of women- and minority-owned businesses through a number of programs, including grants. Like many government grants, the funds are often funneled through local nonprofit or government organizations, which process the applications and distribute awards to the recipients.
National Black MBA Association Scale-Up Pitch Challenge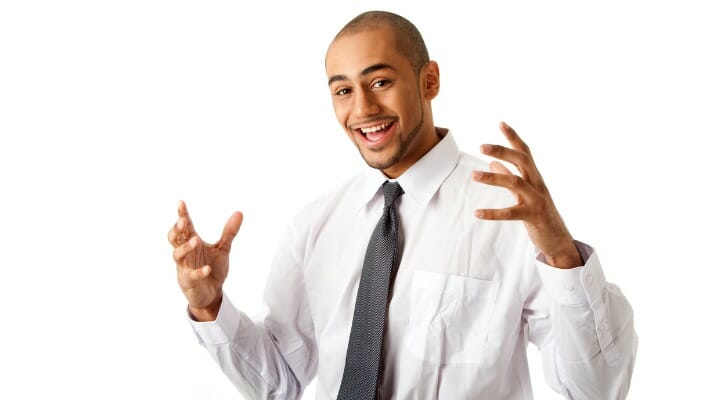 Most of the National Black MBA Association's efforts go to educational and career assistance. However, the Scale-Up Pitch Challenge offers winners cash awards of up to $50,000 in addition to introductions to early-stage business investors.
First Nations Development Institute
This nonprofit awards grants to business owned by Native Americans. A recent check of the First Nations grant website showed no current opportunities, but the organization has awarded more than 1,700 grants worth $37 million since 1993.
Tribal Energy Development Capacity Grant Program
This initiative, one of two grant programs for minority-owned businesses that are run by the Interior Department's Bureau of Indian Affairs, the Interior Department, aims to develop tribal managerial, organizational and technical capacity needed to maximize the economic impact of energy resource development on Indian land. The grant gives tribes the ability to develop or enhance their business and regulatory environment for energy resource development.
Native American Business Development Institute Grants
This Bureau of Indian Affairs program aims to advance economic growth of Alaskan Native business and Native American business owners. It does so by funding feasibility studies on the viability of an economic development project, opportunity, enterprise, business or technology.
Asian Women Giving Circle
The Asian Women Giving Circle raises funds to support Asian-American women-led projects in New York City. It further focuses on efforts that use arts and culture to encourage progressive social transformation and raise awareness of issues affecting Asian-Americans females and families.
WomensNet Amber Grant
WomensNet is a private nonprofit that awards $10,000 Amber Grants each month to women-owned enterprises. Its website also has information and tips on finding other grants and financial assistance.
Tory Burch Foundation Fellows Program
The Tory Burch Foundation fellowship comes with a $5,000 grant to help women entrepreneurs advance their business education. The fellowship also includes workshops, networking and, for some, an opportunity to pitch their businesses to potential investors.
Corporate Minority Business Grant Programs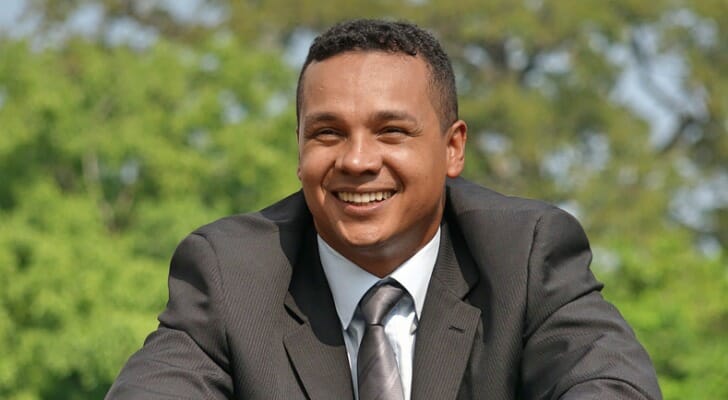 Grants from for-profit corporations, such as FedEx, have supported many small businesses but haven't targeted minority-owned businesses. However, contemporary concerns about racial justice have prompted new corporate grant initiatives specifically intended to aid minority firms.
Lowes Companies is committing $25 million to assist small businesses affected by COVID-19. Distributing the funds will be handled by Local Initiatives Support Corporation and will especially focus on businesses in under-served communities owned and led by minorities and women.
Facebook Chief Operating Officer Sheryl Sandberg said the company will make $20 million in grants and credits available to businesses owned by minorities, women and veterans. The sum is part of $100 million Facebook previously pledged to help small businesses cope with the pandemic.
Non-Grant Programs Available to Minority Businesses
A variety of non-grant programs that aim to help minority businesses are also available. For example, the National Minority Supplier Development Council provides advisory services and networking opportunities. Also, there are grants available to small businesses whether they are minority owned or not. The National Association for the Self-Employed offers educational materials and discounts on legal help and various kinds of insurance.
The Bottom Line
Grants can help minority-owned businesses overcome the barriers that often make it difficult for them to raise capital through bank loans and other conventional means. A careful search can identify assistance that can help minority-owned enterprises survive, grow and prosper.
Tips for Minority-Owned Businesses
Many financial advisors specialize in working with business owners. Finding the right financial advisor who fits your needs doesn't have to be hard. SmartAsset's free tool matches you with financial advisors in your area in five minutes. If you're ready to be matched with local advisors who will help you achieve your financial goals, get started now.
Some metro areas appear to be more favorable to minority-owned businesses than others. SmartAsset looked at income ratio, profitability ratio and ownership ratio to identify the top 25 metro areas for minority business.
Photo credit: ©iStock.com/kali9, ©iStock.com/phakimata, ©iStock.com/dtiberio